Chair, Pediatric Dentistry - School of Dentistry
💼

UTHealth School of Dentistry
📅







1800001G

Requisition #
The University of Texas Health Science Center at Houston (UTHealth) - School of Dentistry is accepting nominations and applications for the full-time position of Chair, Department of Pediatric Dentistry, at the associate- or full-professor level on the tenure or non-tenure track. The position will be available July 1, 2018. The School of Dentistry seeks candidates whose experience, teaching, research and service have prepared them to contribute to our commitment to being a leader in dental education.

The Chair is an integral part of the School of Dentistry's administrative team and provides innovative leadership and advocacy in critical areas of predoctoral and postdoctoral education, patient care and research.

The department has three critical areas of responsibility: Predoctoral education in Pediatric Dentistry, the Advanced Education Program in Pediatric Dentistry, and research. The ideal candidate will have experience working with students, faculty and staff from diverse backgrounds and have a demonstrated commitment to inclusion and equity.

The Chair will provide vision, focus and mentorship to further develop a dynamic and growing department, and will identify, cultivate and pursue internal and external partnerships that lead to collaborative opportunities. Other duties will include administrative responsibilities, such as departmental planning and budgeting; staffing and supervision; plus departmental representation to the School of Dentistry, the health science center and the community. This position reports to the Dean of the School of Dentistry.

Qualifications:

Applicants must have a DDS/DMD degree or equivalent degree, advanced training in pediatric dentistry, and experience in the field. Board certification in pediatric dentistry is preferred. Additionally, a demonstrated record of teaching, academic leadership, successful research and/or involvement in dental education is required, as are credentials meriting appointment to the rank of associate or full professor on the tenure or non-tenure track. The Chair of Pediatric Dentistry will have the opportunity for faculty practice. Applicants must be eligible for licensure or faculty licensure in Texas.

Academic rank and salary will be commensurate with qualifications and experience.

The application and supporting documents (CV, statement of teaching/research interests, and names and addresses of three references) must be submitted online.

Direct confidential inquiries to:
Lynnette Lewis, Director of Administration
UTHealth School of Dentistry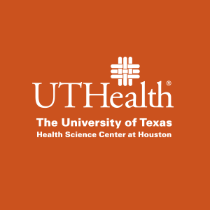 The University of Texas Health Science Center at Houston (UTHealth)
Established in 1972 by The University Board of Regents, The University of Texas Health Science Center at Houston (UTHealth) is Houston's Health University and Texas' resource for health care education, innovation, scientific discovery and excellence in patient care. The most comprehensive academic health center in the UT System and the U.S. Gulf Coast region, UTHealth is home to schools of biomedical informatics, biomedical schiences, dentistry, nursing and public health and the John P. and Kathrine G. McGovern Medical School.  UTHealth includes The University of Texas Harris County Psychiatric Center and a growing network of clinics throughout the region. The university's primary teaching hospitals include Memorial Hermann – Texas Medical Center, Children's Memorial Herman Hospital and Harris Health Lyndon b. Johnson Hospital.
UTHealth offers a comprehensive and competitive benefits package. For more information on our benefits programs please refer to the UTHealth Office of Benefits Website.
Equal Employment Opportunity Statement
UTHealth is committed to providing equal opportunity in all employment-related activities without regard to race, color, religion, sex, sexual orientation, national origin, age, disability, genetic information, gender identity or expression, veteran status or any other basis prohibited by law or university policy. Reasonable accommodation, based on disability or religious observances, will be considered in accordance with applicable law and UTHealth policy. The University maintains affirmative action programs with respect to women, minorities, individuals with disabilities, and eligible veterans in accordance with applicable law.