Research Assistant Professor, Non-Tenure Track, Precision Medicine and Bioinformatics - Center for Precision Health, School of Biomedical Informatics
💼

UTHealth School of Biomedical Informatics
📅







2100002C

Requisition #
The Center for Precision Health (CPH) at the School of Biomedical Informatics (SBMI), University of Texas Health Science Center at Houston (UTHealth), a leading academic health center, seeks an exceptional candidate for a non-tenure track position at the assistant professor level in the areas of precision medicine and bioinformatics.

UTHealth is in the world-renowned Texas Medical Center (TMC), located in cosmopolitan Houston, Texas, the fourth largest city in the United States. SBMIcurrently offers PhD and Master's degrees; it also features certificate programs in biomedical and health informatics.

RESPONSIBILITIES: The successful candidate will be expected to plan, supervise, and direct research in bioinformatics, genetic and genomic medicine, and related areas within the CPH. The candidate will provide technical expertise to lead in the development of study design, sample or data collection, pipeline development, data analysis, results interpretation, manuscript writing, and grant proposal preparation. Collaborative research with other faculty in the Center for Precision Health, at SBMI, and across UTHealth and the Texas Medical Center (e.g., MD Anderson Cancer Center and Baylor College of Medicine, etc.) is also strongly encouraged. This position provides opportunities to supervise postdoctoral fellows and lead projects or team research initiatives, as well as develop grant applications.

QUALIFICATIONS: The candidate should possess a doctoral degree in one of the following areas: bioinformatics, genomics, genetics, computational biology, biomedical informatics, bioengineering, medicine, biostatistics, or a related discipline. A record of verifiable and published research in bioinformatics, genetics, or genomics is required; the potential to obtain extramural funding is strongly preferred. Excellent teamwork and communication skills are required.

HOW TO APPLY: Note that all application materials must be submitted through UTHealth's online system. As part of the application process, the candidate should provide a current curriculum vitae, a research statement, contact information for three references, and a cover letter describing qualifications and career goals.

APPOINTMENTS/BENEFITS: This position is a full time, 12-month appointment on the non-tenure track, renewable on a yearly basis.

SALARY: Competitive and dependent upon qualifications and experience.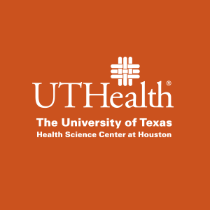 The University of Texas Health Science Center at Houston (UTHealth)
Established in 1972 by The University of Texas System Board of Regents, The University of Texas Health Science Center at Houston (UTHealth) is Houston's Health University and Texas' resource for health care education, innovation, scientific discovery and excellence in patient care. The most comprehensive academic health center in the UT System and the U.S. Gulf Coast region, UTHealth is home to schools of biomedical informatics, biomedical sciences, dentistry, nursing and public health and the John P. and Kathrine G. McGovern Medical School. UTHealth includes The University of Texas Harris County Psychiatric Center, as well as the growing clinical practices UT Physicians, UT Dentists and UT Health Services. The university's primary teaching hospitals are Memorial Hermann-Texas Medical Center, Children's Memorial Hermann Hospital and Harris Health Lyndon B. Johnson Hospital.

UTHealth offers a comprehensive and competitive benefits package. For more information on our benefits programs please refer to the UTHealth Office of Benefits Website.
Equal Employment Opportunity Statement
UTHealth is committed to providing equal opportunity in all employment-related activities without regard to race, color, religion, sex, sexual orientation, national origin, age, disability, genetic information, gender identity or expression, veteran status or any other basis prohibited by law or university policy. Reasonable accommodation, based on disability or religious observances, will be considered in accordance with applicable law and UTHealth policy. The University maintains affirmative action programs with respect to women, minorities, individuals with disabilities, and eligible veterans in accordance with applicable law.