Psychiatrists (Clinical Faculty/ Tele-Psychiatry), Department of Psychiatry & Behavioral Sciences, McGovern Medical School
The Department of Psychiatry and Behavioral Sciences of the McGovern Medical School of the University of Texas Health Science Center Houston is currently recruiting for multiple faculty positions based on qualification to include possible rank of Assistant Professor. Our emerging program is currently providing Tele-Psychiatry services to Inpatient Psychiatric facilities in Texas. Work in the comfort of your own home or local office, with only one trip per month needed to visit the site.
Position Key Accountabilities:
Evaluate, diagnose, prescribe, and supervise treatment to assigned patients, in conformance with hospital bylaws, medical staff bylaws, SSLC policy, Texas Administrative Code requirements, and applicable state and federal law to decrease psychiatric symptoms and improve patient functioning. Assess persons, as assigned, in admissions unit for admission to the state hospital(s) or SSLC. Round with members of the treatment team daily to review assigned patients. Meet with individual patients as clinically indicated, in accordance with the following; Acute patients must be seen individually at least twice weekly; Subacute patients must be seen at least once weekly; Long-term stable patients must be seen at least every other week, and attend and participate in weekly treatment team meetings for assigned patients. You will also participate in quality improvement activities to promote quality of care by attending in person monthly medical staff meeting and one monthly assigned committee meeting with completion of tasks assigned during these meetings. Be on telemedicine duty and be available to see patients and consult with staff as requested Monday through Friday, 8 AM to 5 PM, with the exception of one half day per week dedicated to academic duties at the medical school. You will not be responsible for any evening or weekend on-call duties. You will need to evaluate and complete medical certifications for commitment as clinically indicated, evaluate and complete documentation for court-ordered medications as clinically indicated, and provide testimony in court for commitment and court-orders. Travel will be required to assigned Texas Health and Specialty Care System site one time per month for 16 hours between 2 days to meet face-to-face with onsite supervisor and treatment team.
Qualifications:
Individuals applying for these positions must be Board Certified or Board Eligible general psychiatry, child & adolescent psychiatry and geriatric psychiatry or have completed an accredited training in these specialty and subspecialty areas in the United States. Additionally, they must be licensed or be eligible for licensing in the State of Texas. Recent graduates from accredited residency program are encouraged to apply.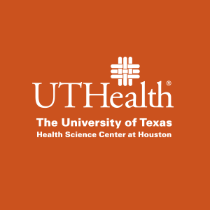 The University of Texas Health Science Center at Houston (UTHealth)
Established in 1972 by The University of Texas System Board of Regents, The University of Texas Health Science Center at Houston (UTHealth) is Houston's Health University and Texas' resource for health care education, innovation, scientific discovery and excellence in patient care. The most comprehensive academic health center in the UT System and the U.S. Gulf Coast region, UTHealth is home to schools of biomedical informatics, biomedical sciences, dentistry, nursing and public health and the John P. and Kathrine G. McGovern Medical School. UTHealth includes The University of Texas Harris County Psychiatric Center, as well as the growing clinical practices UT Physicians, UT Dentists and UT Health Services. The university's primary teaching hospitals are Memorial Hermann-Texas Medical Center, Children's Memorial Hermann Hospital and Harris Health Lyndon B. Johnson Hospital.

UTHealth offers a comprehensive and competitive benefits package. For more information on our benefits programs please refer to the UTHealth Office of Benefits Website.
Equal Employment Opportunity Statement
UTHealth is committed to providing equal opportunity in all employment-related activities without regard to race, color, religion, sex, sexual orientation, national origin, age, disability, genetic information, gender identity or expression, veteran status or any other basis prohibited by law or university policy. Reasonable accommodation, based on disability or religious observances, will be considered in accordance with applicable law and UTHealth policy. The University maintains affirmative action programs with respect to women, minorities, individuals with disabilities, and eligible veterans in accordance with applicable law.