Program Director, Pediatric Developmental - Behavioral Pediatrics , McGovern Medical School
The Department of Pediatrics, McGovern Medical School, Houston, Texas, is seeking a Program Director for Developmental-Behavioral Pediatrics. The McGovern Medical School is a component of The University of Texas Health Science Center at Houston (UTHealth) and is situated in the Texas Medical Center. The Department has established inpatient services at the Children's Memorial Hermann Hospital and other hospitals in the Memorial Hermann system, MD Anderson Cancer Center, and LBJ hospital in the Harris Health system. Outpatient services are provided in the Texas Medical Center and at several sites throughout the Houston area and its suburbs.
Within the Department, Developmental-Behavioral Pediatrics is part of the Children's Learning Institute (CLI), a nationally recognized leader in clinical and research programs in child development, neurodevelopment, child learning and learning disabilities, and public policy related to education. The principal clinic is the Dan L Duncan Neurodevelopmental Clinic, providing comprehensive assessment of children, adolescents, and young adults with a wide range of developmental and learning problems. The extensive research program at CLI informs the clinical practice at the Duncan clinic, allowing an individualized, evidence-based approach to each patient.
In addition to the rich research environment, program clinical faculty have diverse interests and expertise within their respective specialties, including:
Autism and autism spectrum disorders
Child development

Attention-deficit/hyperactivity disorder

Learning disabilities

Developmental and behavioral disorders

Preschool academic and behavioral assessments

Childhood trauma
The Program Director will lead the program within a dynamic and growing academic and clinical environment. The Department of Pediatrics currently has more than 200 faculty, 50 affiliated staff physicians, and 50 Advanced Care Providers providing clinical care in a high acuity environment, leading educational programs, and conducting pediatric research. Being situated in the Texas Medical Center (TMC) in Houston enables faculty in the Department to establish successful and productive research collaborations with faculty in multiple TMC medical institutions, including MD Anderson Cancer Center.
Position Overview
Reporting to the Co-Directors of the CLI and the Chair of Pediatrics, the Director of Developmental-Behavioral Pediatrics will oversee administrative, academic and clinical activities of the Program. The Director is responsible for the growth and advancement of clinical, research, and teaching excellence, academic and clinical planning, development and resource management. The Director will foster and recruit faculty and trainees, strengthen collaborative departmental and clinical partner relationships, enhance outreach activities and engage community physicians and organizations.
Leadership and General Administrative Duties
Create a positive work environment for the Program that encourages communication, trust, teamwork, and professional growth. Develop a culture that is anti-racist and fosters diversity, equity and inclusion. Work to ensure that all faculty and staff feel valued and supported. Strengthen others by showing appreciation, celebrating successes, and building interdisciplinary teams.
Build a culture of professionalism, transparency, and accountability within the Program by being a role model, holding faculty accountable and providing timely and constructive feedback.

Establish a system for ensuring that relevant information from the Department, Medical School, and Hospital/Health System is communicated in a timely manner to all faculty and staff.

Actively partner with administrative staff to manage the business and financial operations of the Program.

Serve as a role model of engagement in important Department and Medical School activities and initiatives.

Establish and foster collaborative relationships with key community stakeholders that align with the mission of the program
Oversight of Clinical Activities
Identify and regularly update scope of clinical practice for the Program.

Lead and supervise expansion of new Program clinical programs.

Ensure that the quality of care meets/exceeds accepted standards.

Lead and participate in safety initiatives and quality performance improvement in accordance with the Department and UTHealth initiatives.

Review patient/family survey results and identify/address patient/family-identified deficiencies in clinical care.

Create metrics for defining and evaluating overall Program and individual faculty performance and success in meeting clinical expectations.
Oversight of Program-Specific Educational Programs
Continue and expand Program education programs that meet the needs of the following groups of learners, as appropriate and directed by the Department, Medical School and/or Health System, including: medical students, residents, fellows, medical practitioners (continuing medical education programs), and allied health professionals (both internally and externally)

Create metrics for evaluating individual faculty performance and success in meeting educational expectations.
Oversight of Research and Scholarly Missions of the Program
Create an environment to foster research and scholarly activities in the Program.

Develop and overall thematic approach and strategic plan for research within the Program

Foster collaboration and team science within and beyond the Program.

Ensure appropriate mentorship and progress for faculty and trainees engaged in research.

Create metrics for evaluating individual faculty performance and success in meeting research/scholarly expectations.

Monitor research budgets and effort allocation
Career Development of Faculty
Monitor, foster, and guide career development of each faculty member in the Program, in concert with the expectations of the Department and School of Medicine.

Ensure that every faculty member has an individual performance review and an updated career development plan annually.

Provide guidance to faculty for academic promotion and prepare letters of recommendation as appropriate.​​​​​
Qualifications
M.D. or equivalent medical degree, with Board Certification in Developmental-Behavioral

Qualify for a faculty position at the rank of Associate Professor or Professor.

Recognized leader in Developmental-Behavioral Pediatrics who is regarded as an expert clinician with proven achievement in developing outstanding programs and a passion for delivering patient care of unsurpassed quality.

Experience as a successful manager with a track record of effective, cooperative leadership, faculty development, and strategic vision gained within an academic environment.

Demonstrated ability to work as a member of a team, providing effective communication and an interest in furthering the research, scholarly and academic missions of the group.

Demonstrated success in the recruitment and development of faculty and trainees. One who leverages a national reputation to attract the highest level of talent.

A record of research contributions, either in clinical, educational, or translational science.

Possesses strong personal and professional ethical values, impeccable integrity, energy, flexibility, and a positive attitude.

Spanish language abilities are preferred but not required.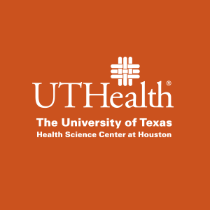 The University of Texas Health Science Center at Houston (UTHealth)
Established in 1972 by The University of Texas System Board of Regents, The University of Texas Health Science Center at Houston (UTHealth) is Houston's Health University and Texas' resource for health care education, innovation, scientific discovery and excellence in patient care. The most comprehensive academic health center in the UT System and the U.S. Gulf Coast region, UTHealth is home to schools of biomedical informatics, biomedical sciences, dentistry, nursing and public health and the John P. and Kathrine G. McGovern Medical School. UTHealth includes The University of Texas Harris County Psychiatric Center, as well as the growing clinical practices UT Physicians, UT Dentists and UT Health Services. The university's primary teaching hospitals are Memorial Hermann-Texas Medical Center, Children's Memorial Hermann Hospital and Harris Health Lyndon B. Johnson Hospital.

UTHealth offers a comprehensive and competitive benefits package. For more information on our benefits programs please refer to the UTHealth Office of Benefits Website.
Equal Employment Opportunity Statement
UTHealth is committed to providing equal opportunity in all employment-related activities without regard to race, color, religion, sex, sexual orientation, national origin, age, disability, genetic information, gender identity or expression, veteran status or any other basis prohibited by law or university policy. Reasonable accommodation, based on disability or religious observances, will be considered in accordance with applicable law and UTHealth policy. The University maintains affirmative action programs with respect to women, minorities, individuals with disabilities, and eligible veterans in accordance with applicable law.