Professor, Research Institute Director and Endowed Distinguished Chair - Research Department, Cizik School of Nursing
💼

Jane and Robert Cizik School of Nursing at UTHealth Houston
📅







22000036

Requisition #
The University of Texas Health Science Center at Houston Cizik School of Nursing invites nominations and applications for the Cizik Nursing Research Institute Director and Endowed Distinguished Chair. This Chair position is reserved for a tenured Professor who demonstrates expertise in leading faculty research and development. The incumbent is expected to be a recognized academic leader who will promote intellectual and ethical leadership in research.
While candidates must demonstrate a commitment to quality teaching and service, the Cizik Nursing Research Institute Director is reserved for those interested in expanding and leading the scholarly activities of the Institute faculty and developing research through the development of strategic partnerships within and beyond UTHealth. The Director collaborates with other Endowed Chairs, the Associate Dean for Research, and the Dean to advance the research mission and goals of the Cizik School of Nursing and the Cizik Nursing Research Institute. This position functions administratively within the Board of Regents, UTHealth Science Center, and the Cizik School of Nursing Policies and Procedures. The Director is responsible for the design, execution, and procurement of funding of research in compliance with applicable laws, regulations, policies, and procedures. Faculty in this position must maintain the values espoused by the institution and school and promote excellent in the areas of the mission.

Position Key Accountabilities:
Demonstrate strong leadership skills to promote cooperative and collaborative research.

Be accountable for management of the Research Institute including adherence to the University's academic, research and administrative principles.

Maintain a teaching load concentrated on PhD courses and committees.

Maintain a significant research portfolio supported by external funding.

Provide mentorship for the research faculty within the Institute to enhance research capacity at the school.

Responsible for career development of faculty within the Institute in collaboration with the other Chairs and Associate Dean for Research.

Work with the Associate Dean for Research to meet the strategic goals of the school.

Act an ambassador for the Institute, recruiting faculty within the Texas Medical Center and beyond to become members of the Institute.

Promote dissemination of the Institute's faculty scholarly work.
Qualifications:
Doctorate in Nursing, Medicine, Public Health, or equivalent field

Strong record of significant research funding with preference given to those NIH funding.

Experience in a senior research management position or similar accomplishments and leadership.
This is an indefinite, senior position and the candidate is expected to meet the standards for an appointment at the academic rank of a tenured Professor.
Additional Information:
This chair position is endowed to support the holder's research. This is an exempt, full-time position. Salary is commensurate with experience, and includes an excellent benefits package including medical/dental/vision/life/LTD insurance/403(b), and retirement plan.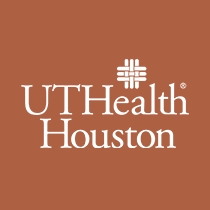 The University of Texas Health Science Center at Houston (UTHealth)
Established in 1972 by The University of Texas System Board of Regents, The University of Texas Health Science Center at Houston (UTHealth) is Houston's Health University and Texas' resource for health care education, innovation, scientific discovery and excellence in patient care. The most comprehensive academic health center in the UT System and the U.S. Gulf Coast region, UTHealth is home to schools of biomedical informatics, biomedical sciences, dentistry, nursing and public health and the John P. and Kathrine G. McGovern Medical School. UTHealth includes The University of Texas Harris County Psychiatric Center, as well as the growing clinical practices UT Physicians, UT Dentists and UT Health Services. The university's primary teaching hospitals are Memorial Hermann-Texas Medical Center, Children's Memorial Hermann Hospital and Harris Health Lyndon B. Johnson Hospital.
UTHealth offers a comprehensive and competitive benefits package. For more information on our benefits programs please refer to the UTHealth Office of Benefits Website.
Equal Employment Opportunity Statement
UTHealth is committed to providing equal opportunity in all employment-related activities without regard to race, color, religion, sex, sexual orientation, national origin, age, disability, genetic information, gender identity or expression, veteran status or any other basis prohibited by law or university policy. Reasonable accommodation, based on disability or religious observances, will be considered in accordance with applicable law and UTHealth policy. The University maintains affirmative action programs with respect to women, minorities, individuals with disabilities, and eligible veterans in accordance with applicable law.
UTHealth has adopted a policy consistent with CMS regulations to protect our patients and university community from exposure to COVID-19. This policy affects all employees, residents, fellows, students, contractors, new hires, visiting scholars program participants, adjunct faculty, and volunteers who work, train, or collaborate at the John S. Dunn Behavioral Science Center.
 
In addition, all UTHealth employees who are assigned to work at a location that is subject to the affiliated partner's hospital, clinical offices, or agency are required to abide by UTHealth's rules and regulations, as well as the affiliate's rules and regulations, including COVID-19 vaccination and safety requirements.