Assistant Professor/Associate Professor - Clinical Endovascular/Stroke Director or Clinical Endovascular/NeuroICU - Neurology, McGovern Medical
💼

McGovern Medical School at UTHealth
📅







180000BU

Requisition #
The Department of Neurology at McGovern Medical School at The University of Texas Health Science Center at Houston (UTHealth), a leading academic health center, is seeking an experienced Endovascular/Stroke Neurologist to serve as the Clinical Endovascular/Stroke Director on the campus of Memorial Hermann Hospital at The Woodlands, a Joint Commission certified Primary Stroke Center. This non-tenure, full-time faculty member will be responsible for oversight of the development of a clinical stroke service at the hospital and the initiation of endovascular services for stroke and cerebral vascular disease.

Poisition Key Accountabilities:

Clinical responsibilities would include in-patient service and two days in outpatient clinic weekly. Protected time for administrative responsibilities is built into the schedule to ensure continued quality metrics, develop stroke services, and obtain Joint Commission comprehensive stroke center designation. Experience and training with endovascular treatments for stroke, cerebral aneurysms, AVMs and other cerebrovascular diseases is required. Physicians with experience enrolling patients into clinical trials are strongly encouraged to apply. The position is affiliated with the McGovern Medical school, the 6th largest medical school in the nation, a robust Neurology residency program and an ACGME vascular neurology fellowship program.

Qualifications:

Candidates must be graduates of an ACGME accredited neurology residency and ACGME vascular neurology fellowship and/or Neuro/ICU training. Applicant must have successfully completed a 2-year NeuroInterventional Radiology fellowship, or equivalent training. Also, required active board-certifications and be licensed in the State of Texas (or eligible to be licensed).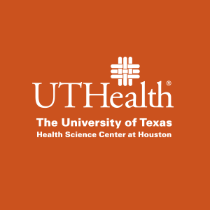 The University of Texas Health Science Center at Houston (UTHealth)
Established in 1972 by The University Board of Regents, The University of Texas Health Science Center at Houston (UTHealth) is Houston's Health University and Texas' resource for health care education, innovation, scientific discovery and excellence in patient care. The most comprehensive academic health center in the UT System and the U.S. Gulf Coast region, UTHealth is home to schools of biomedical informatics, biomedical schiences, dentistry, nursing and public health and the John P. and Kathrine G. McGovern Medical School.  UTHealth includes The University of Texas Harris County Psychiatric Center and a growing network of clinics throughout the region. The university's primary teaching hospitals include Memorial Hermann – Texas Medical Center, Children's Memorial Herman Hospital and Harris Health Lyndon b. Johnson Hospital.
UTHealth offers a comprehensive and competitive benefits package. For more information on our benefits programs please refer to the UTHealth Office of Benefits Website.
Equal Employment Opportunity Statement
UTHealth is committed to providing equal opportunity in all employment-related activities without regard to race, color, religion, sex, sexual orientation, national origin, age, disability, genetic information, gender identity or expression, veteran status or any other basis prohibited by law or university policy. Reasonable accommodation, based on disability or religious observances, will be considered in accordance with applicable law and UTHealth policy. The University maintains affirmative action programs with respect to women, minorities, individuals with disabilities, and eligible veterans in accordance with applicable law.