Instructor NTC (Fellowship), Neurosurgery - McGovern Medical School and Mischer Neuroscience Institute at Memorial Hermann Hospital
💼

McGovern Medical School at UTHealth
📅







1900034O

Requisition #
Neurosurgery Fellowship Position Available at the The University of Texas Health Science Center at Houston (UTHealth) McGovern Medical School and the Mischer Neuroscience Institute at Memorial Hermann Hospital
One-Year Epilepsy and Functional Neurosurgery Fellowship:
(applications open for 2020-2021, 2021-2022)
Description:
The Epilepsy and Functional Neurosurgery (EFN) Fellowship is a one year fellowship intended to supplement core residency training in neurosurgery. The goal is to impart the fellow with advanced knowledge and skills with a higher level of expertise in Epilepsy and Functional Neurosurgery. This fellowship provides a variety of unique opportunities that distinguish it: A large volume of functional neurosurgical cases using the latest technologies such as Stereo-electroencephalography and Laser interstitial thermal ablation and LITT; Tumors in eloquent locations that necessitate functional mapping and preservation; didactic teaching as part of an epilepsy course conducted by faculty at the Texas Comprehensive Epilepsy Program at UT Health, access to a well funded lab run by the fellowship director; integration into a exciting opportunities at the Texas Institute of Restorative Neuro-technologies at UT Health, the active neurosurgical and neuroscience community at UTHealth and the broader Texas Medical Center.
Position Key Accountabilities:
The fellowship encompasses a variety of experiences that will shape the fellow as an expert in a broad range of epilepsy surgery cases, functional brain mapping and resection of tumors in eloquent cortex, surgery for movement disorders, spasticity and the treatment of intractable pain. Fellows in this program will work closely with Dr. Nitin Tandon and Dr. Albert Fenoy and the treatment of patients will involve the collaboration of the specialists in the Departments of Neurology and Neurological Surgery. The fellow will learn in great detail from both neurosurgeons and neurologists involved in the team that manage these patients and will be exposed to a broad range of pathologies that would benefit from surgical intervention, but just as critically, will also learn about the diagnosis of these disorders and for their medical management. He/she will perform a variety of neurosurgical procedures with increasing responsibility and independence, and together with this knowledge base this will prepare him/her for an independent career in functional neurosurgery. The fellowship also provides ample opportunity for research in diverse arenas: Epilepsy neuromodulation, language networks, depression and clinical outcomes research. Fellows will also be strongly encouraged to participate in clinical and basic research projects, to present the results of such work at national meetings and to publish articles in leading journals.
Qualifications:
The selected candidate for the position must have a Texas Medical License or be eligible for a Texas Faculty Temporary License. Required or preferred board certification/eligibility statement. Required or preferred minimum years of clinical experience or years post residency statement.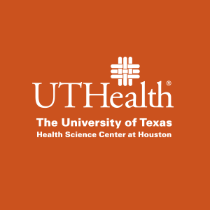 The University of Texas Health Science Center at Houston (UTHealth)
Established in 1972 by The University of Texas System Board of Regents, The University of Texas Health Science Center at Houston (UTHealth) is Houston's Health University and Texas' resource for health care education, innovation, scientific discovery and excellence in patient care. The most comprehensive academic health center in the UT System and the U.S. Gulf Coast region, UTHealth is home to schools of biomedical informatics, biomedical sciences, dentistry, nursing and public health and the John P. and Kathrine G. McGovern Medical School. UTHealth includes The University of Texas Harris County Psychiatric Center, as well as the growing clinical practices UT Physicians, UT Dentists and UT Health Services. The university's primary teaching hospitals are Memorial Hermann-Texas Medical Center, Children's Memorial Hermann Hospital and Harris Health Lyndon B. Johnson Hospital.

UTHealth offers a comprehensive and competitive benefits package. For more information on our benefits programs please refer to the UTHealth Office of Benefits Website.
Equal Employment Opportunity Statement
UTHealth is committed to providing equal opportunity in all employment-related activities without regard to race, color, religion, sex, sexual orientation, national origin, age, disability, genetic information, gender identity or expression, veteran status or any other basis prohibited by law or university policy. Reasonable accommodation, based on disability or religious observances, will be considered in accordance with applicable law and UTHealth policy. The University maintains affirmative action programs with respect to women, minorities, individuals with disabilities, and eligible veterans in accordance with applicable law.