Faculty/ Endowed Chair (Research)- Department of Psychiatry & Behavioral Sciences, McGovern Medical School
NEW Endowed Chair Opportunities
The Louis A. Faillace, M.D., Department of Psychiatry and Behavioral Sciences of the McGovern Medical School at The University of Texas Health Science Center Houston has an extraordinary opportunity for a senior scientist with a funded multidisciplinary program of clinical care research who are at the rank of an Associate or Full Professor.
The candidate's research focus can span any area relevant to advancing scientific knowledge about psychiatry and mental health, including but not limited to neurodevelopment, genomics, neurogenesis, digital technologies and their application in addressing clinically important questions, including but not limited to autism, clinical effectiveness, depression, brain imaging, cognitive neurosciences, psychosis and suicide.
The incumbent is expected to be a recognized academic leader who will promote intellectual and ethical leadership in clinical research to advance the science through translation science or quality improvement and outcome driven clinical competencies and practices. This position will be endowed annually to support the holder's research.
Qualifications:
The successful candidate will have a PhD or equivalent degree, be an established thought leader in their respective discipline with a substantial scientific portfolio (including current NIH & DOD funding that can be transferred) and has demonstrated program building capabilities and interest necessary to lead the expansion of departmental research programs.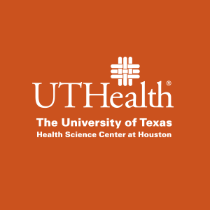 The University of Texas Health Science Center at Houston (UTHealth)
Established in 1972 by The University of Texas System Board of Regents, The University of Texas Health Science Center at Houston (UTHealth) is Houston's Health University and Texas' resource for health care education, innovation, scientific discovery and excellence in patient care. The most comprehensive academic health center in the UT System and the U.S. Gulf Coast region, UTHealth is home to schools of biomedical informatics, biomedical sciences, dentistry, nursing and public health and the John P. and Kathrine G. McGovern Medical School. UTHealth includes The University of Texas Harris County Psychiatric Center, as well as the growing clinical practices UT Physicians, UT Dentists and UT Health Services. The university's primary teaching hospitals are Memorial Hermann-Texas Medical Center, Children's Memorial Hermann Hospital and Harris Health Lyndon B. Johnson Hospital.

UTHealth offers a comprehensive and competitive benefits package. For more information on our benefits programs please refer to the UTHealth Office of Benefits Website.
Equal Employment Opportunity Statement
UTHealth is committed to providing equal opportunity in all employment-related activities without regard to race, color, religion, sex, sexual orientation, national origin, age, disability, genetic information, gender identity or expression, veteran status or any other basis prohibited by law or university policy. Reasonable accommodation, based on disability or religious observances, will be considered in accordance with applicable law and UTHealth policy. The University maintains affirmative action programs with respect to women, minorities, individuals with disabilities, and eligible veterans in accordance with applicable law.