Associate Professor/Professor (T/TT), Health Services Research - Management, Policy and Community Health, School of Public Health
The University of Texas Health Science Center at Houston (UTHealth) School of Public Health invites applications to fill a tenured or tenure-track faculty position at the Associate Professor/Professor level, as a visionary and energetic leader. The selected candidate will grow the School's Center for Health Services Research (HSR), align and leverage the Department's scientific and educational expertise to address healthcare delivery and finance issues in both the community and clinical setting. This HSR position is in the Management, Policy and Community Health department.
The Center for Health Services Research conducts research and provides technical assistance and training in the organization, financing, and outcomes of health services, systems, and policies. Active areas of research include: clarifying the costs and benefits of health promotion, protection, prevention, treatment and rehabilitation services; and identifying and evaluating financing and service delivery initiatives to better serve uninsured and low-income populations. The Center currently has 13 tenured or tenure track faculty.
Position Key Accountabilities:
Primary Responsibilities: (1) Recruit, train, develop and mentor the next generation of health services research leaders; (2) manage and grow the financial resources of the Center for Health Service Research in order to advance its educational, scientific, and service missions; (3) develop a successful focused research program in close alignment with the health needs and priorities of patients and populations; (4) establish and maintain productive relationships with federal and nonfederal extramural funding agencies that position the department's faculty investigators to compete successfully for research funding.
Qualifications:
Qualifications include: (1) a doctoral degree in a field advantageous for health services research; (2) evidence of collaborative health services and population health research; 3) a track record of an established and sustained independent research program, including NIH-, HRSA, and/or PCORI- funding; and (4) excellent written and oral communication skills. Multi-disciplinary training, with backgrounds that include data sciences, statistics and other equivalent disciplines/fields will also be considered.
Review of applications will begin immediately. Competitive salary and startup package are available, including junior faculty positions. Academic rank, salary, and tenure will be based on the qualifications and experience of the selected candidate, but successful candidates are likely to be an associate or full professor (or equivalent) reflecting their sustained track record of excellence. Applicants should attach a letter describing their qualifications and a curriculum vitae with contact information for three professional references. Please direct further enquiries to Suja Rajan, PhD, Search Committee Chair at email address: Suja.S.Rajan@uth.tmc.edu.
This is a security sensitive position and thereby subject to Texas Education code §51.215. A background check will be required for the final candidates.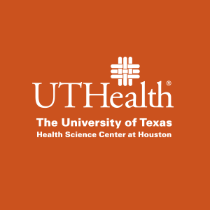 The University of Texas Health Science Center at Houston (UTHealth)
Established in 1972 by The University of Texas System Board of Regents, The University of Texas Health Science Center at Houston (UTHealth) is Houston's Health University and Texas' resource for health care education, innovation, scientific discovery and excellence in patient care. The most comprehensive academic health center in the UT System and the U.S. Gulf Coast region, UTHealth is home to schools of biomedical informatics, biomedical sciences, dentistry, nursing and public health and the John P. and Kathrine G. McGovern Medical School. UTHealth includes The University of Texas Harris County Psychiatric Center, as well as the growing clinical practices UT Physicians, UT Dentists and UT Health Services. The university's primary teaching hospitals are Memorial Hermann-Texas Medical Center, Children's Memorial Hermann Hospital and Harris Health Lyndon B. Johnson Hospital.

UTHealth offers a comprehensive and competitive benefits package. For more information on our benefits programs please refer to the UTHealth Office of Benefits Website.
Equal Employment Opportunity Statement
UTHealth is committed to providing equal opportunity in all employment-related activities without regard to race, color, religion, sex, sexual orientation, national origin, age, disability, genetic information, gender identity or expression, veteran status or any other basis prohibited by law or university policy. Reasonable accommodation, based on disability or religious observances, will be considered in accordance with applicable law and UTHealth policy. The University maintains affirmative action programs with respect to women, minorities, individuals with disabilities, and eligible veterans in accordance with applicable law.


As you may already know, UTHealth recently decided to take an important and necessary step to protect members of our community against COVID-19 by making COVID-19 vaccinations mandatory for all employees, residents, fellows, contractors, and volunteers. Individuals subject to the vaccination requirement must be fully vaccinated on or by January 4th, 2022. Additionally, all members of our community—including students and visitors—are required to comply with our new COVID-19 Workplace Safety Protocol, which contains masking and physical distancing requirements that applies in certain settings depending on the individual's vaccination status. 

In addition, all UTHealth employees who are assigned to work at a location that is subject to the affiliated partner's hospital, clinical offices, or agency are required to abide by UTHealth's rules and regulations, as well as the affiliate's rules and regulations, including COVID-19 vaccination requirements.