Associate Professor/Professor, Children's Learning Institute - Pediatrics, McGovern Medical School
The Children's Learning Institute at the University of Texas Health Science Center at Houston (UTHealth) invites applications for an Associate or full (tenured)
Professor position that would hold a Distinguished Chair.

UTHealth, located in the Texas Medical Center, includes 6 degree-granting institutions: McGovern Medical School, School of Public Health, Graduate School of Biomedical Sciences, School of Nursing, School of Allied Health Sciences, and Dental Branch. UTHealth is an institution with a strong, well-established research program for child development and children's health outcomes. UTHealth provides investigators an ideal environment to succeed in their research, with numerous signature research programs in neurosciences, mental health, basic science and maternal and child health, among others.
Within UT Health, the Children's Learning Institute (CLI) represents its own division chaired by Dr. Susan Landry within in the McGovern Medical School Department of Pediatrics. The CLI employs faculty who work collaboratively across disciplines (e.g., faculty members are trained in the fields of psychology, neurodevelopment, medicine, and/or education) to provide clinical assessment services, diagnose and treat developmental disorders, and conduct cutting-edge research on home and school interventions that have the potential to improve learning for children and adolescents. The CLI has expertise in structural and functional neuroimaging techniques with current projects exploring natural history and intervention studies of brain development in healthy children and in clinical populations including preterm birth and brain injury. The CLI has cultivated an extensive network of partnerships with state education and workforce agencies, regional Education Service Centers (ESCs), and school districts/community-based organizations. Our capacity to serve these partners is greatly enhanced by the online CLI Engage platform, which enables us to freely and widely deliver instructional materials, assessments, and professional development resources. Currently, 1,073 school districts, charter schools, and Head Start agencies are served through CLI Engage, impacting 8,052 schools, 50,086 educators and parents, and more than 275,000 children in Texas.
CLI's research and programs are supported by federal and state institutions that include the National Institute of Child Health and Human Development, the National Institute of Health, the US Department of Education, the Institute of Educational Science, Department of Health and Human Services, Administration for Children and Families, Department of Defense, United States Army Medical Research, the Texas Education Agency, Texas Workforce Commission, private foundations and non-profit research institutes, and generous individuals.
Position Key Accountabilities:

Successful candidates will pursue research interests that focus on literacy development, assessment, and instruction for school-aged children and adolescents.
Qualifications:
Candidate must have a Ph.D in education, psychology or a related field is required.
We are especially interested in applicants whose work addresses screening, progress monitoring, and intervention for students with reading difficulties and/or for students who are bilingual or multilingual students.
Candidates should have an established record of methodologically rigorous research and success obtaining extramural funding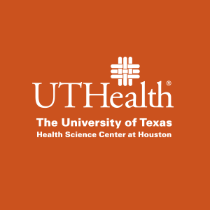 The University of Texas Health Science Center at Houston (UTHealth)
Established in 1972 by The University of Texas System Board of Regents, The University of Texas Health Science Center at Houston (UTHealth) is Houston's Health University and Texas' resource for health care education, innovation, scientific discovery and excellence in patient care. The most comprehensive academic health center in the UT System and the U.S. Gulf Coast region, UTHealth is home to schools of biomedical informatics, biomedical sciences, dentistry, nursing and public health and the John P. and Kathrine G. McGovern Medical School. UTHealth includes The University of Texas Harris County Psychiatric Center, as well as the growing clinical practices UT Physicians, UT Dentists and UT Health Services. The university's primary teaching hospitals are Memorial Hermann-Texas Medical Center, Children's Memorial Hermann Hospital and Harris Health Lyndon B. Johnson Hospital.

UTHealth offers a comprehensive and competitive benefits package. For more information on our benefits programs please refer to the UTHealth Office of Benefits Website.
Equal Employment Opportunity Statement
UTHealth is committed to providing equal opportunity in all employment-related activities without regard to race, color, religion, sex, sexual orientation, national origin, age, disability, genetic information, gender identity or expression, veteran status or any other basis prohibited by law or university policy. Reasonable accommodation, based on disability or religious observances, will be considered in accordance with applicable law and UTHealth policy. The University maintains affirmative action programs with respect to women, minorities, individuals with disabilities, and eligible veterans in accordance with applicable law.