Associate Professor/Full Professor, Children's Learning Institute - Pediatrics, McGovern Medical School
The Children's Learning Institute (CLI-https://childrenslearninginstitute.org/) at the University of Texas Health Science Center at Houston (UTHealth-https://www.uth.edu/) seeks applicants for a full-time (1.0 FTE) tenured faculty position at the rank of Associate or Full Professor.
The successful candidate for this position will show evidence of research expertise in early childhood education, child development and/or learning challenges through an established record of publications and externally-funded research in areas that complement current CLI initiatives. The successful candidate will also demonstrate a commitment to translating research to practice by focusing on innovative elements of professional development and/or education systems and policy.
Position Key Accountabilities:
The new faculty will have considerable research expertise in education, child development, and/or learning challenges with a focus on innovative elements of professional development and/or education systems and policy. However, opportunities for collaboration might involve some of the following ongoing research projects described below. Duties may include, but are not limited to the following:
Develop and maintain an active line of funded research in an area consistent with the topics above:
Write grants and secure funding for new research as Principal Investigator (PI) or Co-PI.

Contribute to scholarly literature via peer-reviewed publications and presentations.

Lead teams of researchers in grant writing and scholarship.

Lead research teams in executing rigorous research that meets funding agency requirements and project milestones.

Participate in ongoing, collaborative research projects with existing faculty members.

Participate in faculty grant review/feedback meetings.

Participate in grant applications as a Co-Investigator that builds on current lines of research and state initiatives within the CLI.
Participate and contribute to ongoing outreach programs that support state initiatives (e.g., trainer/workforce registry system, assessment development/validation, curriculum development, professional development for educators, resources for families):
Participate in state initiatives meetings and events to understand the activities and structure of the CLI's diverse programs and outreach efforts.

Participate in currently funded state initiative programs and partnerships (i.e., developing,supporting, or advancing work funded by/driven by state/agency partner agendas).

Preferred candidates will have the vision to integrate their own research into the ongoing state initiatives projects.
For example, a long-term goal will be for the faculty's research effort to include at least 20% of projects that integrate with State Initiatives.
Mentor early- or mid-career investigators, post-doctoral students, or medical student interns:
There is an ongoing IES-funded postdoctoral training program as well as other post-doctoral research staff that the candidate is expected to support. This may include serving as a primary or secondary mentor to 2-4 postdoctoral researchers with similar areas of interest.

Although there are no course-based teaching requirements for this position, teaching educators is a routine aspect of CLI faculty roles, such as offering training in subject matter expertise for Texas State Initiatives projects and/or conferences.
Assume negotiated service functions to contribute to the University's overall research, teaching, and service mission.
Qualifications:
Ph.D. in education, psychology, or related field with a research focus in education, child development, and/or learning challenges, as well as, demonstrate excellent communication and interpersonal skills with strong potential for a leadership role within the department.
Qualified applicants must demonstrate a commitment to excellence, discovery, and service, have the potential to be outstanding in their field of expertise and share an interest in fulfilling the common goals of McGovern Medical School at UTHealth.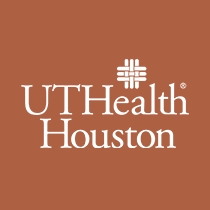 The University of Texas Health Science Center at Houston (UTHealth)
Established in 1972 by The University of Texas System Board of Regents, The University of Texas Health Science Center at Houston (UTHealth) is Houston's Health University and Texas' resource for health care education, innovation, scientific discovery and excellence in patient care. The most comprehensive academic health center in the UT System and the U.S. Gulf Coast region, UTHealth is home to schools of biomedical informatics, biomedical sciences, dentistry, nursing and public health and the John P. and Kathrine G. McGovern Medical School. UTHealth includes The University of Texas Harris County Psychiatric Center, as well as the growing clinical practices UT Physicians, UT Dentists and UT Health Services. The university's primary teaching hospitals are Memorial Hermann-Texas Medical Center, Children's Memorial Hermann Hospital and Harris Health Lyndon B. Johnson Hospital.
UTHealth offers a comprehensive and competitive benefits package. For more information on our benefits programs please refer to the UTHealth Office of Benefits Website.
Equal Employment Opportunity Statement
UTHealth is committed to providing equal opportunity in all employment-related activities without regard to race, color, religion, sex, sexual orientation, national origin, age, disability, genetic information, gender identity or expression, veteran status or any other basis prohibited by law or university policy. Reasonable accommodation, based on disability or religious observances, will be considered in accordance with applicable law and UTHealth policy. The University maintains affirmative action programs with respect to women, minorities, individuals with disabilities, and eligible veterans in accordance with applicable law.
UTHealth has adopted a policy consistent with CMS regulations to protect our patients and university community from exposure to COVID-19. This policy affects all employees, residents, fellows, students, contractors, new hires, visiting scholars program participants, adjunct faculty, and volunteers who work, train, or collaborate at the John S. Dunn Behavioral Science Center.
 
In addition, all UTHealth employees who are assigned to work at a location that is subject to the affiliated partner's hospital, clinical offices, or agency are required to abide by UTHealth's rules and regulations, as well as the affiliate's rules and regulations, including COVID-19 vaccination and safety requirements.