Associate/Full Professor (TT) Founding Department Chair - Environmental and Occupational Health Sciences (EOHS); School of Public Health
UTHealth Houston School of Public Health invites applications to fill a tenure-track faculty position at the Associate to Full Professor level as Founding Department Chair. This position is available and affiliated with the Southwest Center for Occupational and Environmental Health (SWCOECH), a large and well-established research center within the new Environmental and Occupational Health Sciences (EOHS) department.
We are seeking innovative scholars who investigate and solve complex problems associated with environmental and occupational factors to improve the public's health, safety, and well-being. To achieve this goal, the Department will aim to include a diverse portfolio covering environmental exposures and sustainability, Total Worker Health©, risk science and policy, infectious diseases, social and community dimensions of environmental health, climate communication, air pollution and climate risks, including working populations and their communities.
The new Department of EOHS will continue providing outstanding educational and professional opportunities for students to study physical, biological, and chemical exposures encountered by workers and the general public, to provide solutions to natural and man-made problems in our environment, and to become skilled environmental and health scientists, leaders, and practitioners. The department will integrate its high-quality educational programs (MPH and PhD in Environmental Health) with a growing research portfolio, interactive field, and laboratory work, and gain national recognition for its research programs in environmental and occupational health sciences. Further, the department will foster public health practice and professional service opportunities to better serve the community through the prevention or mitigation of exposure to environmental hazards.
Established in 1977, the SWCOEH is the NIOSH-funded Texas Education and Research Center (ERC), and 1 of only 18 in the nation, at The UTHealth Houston School of Public Health. The SWCOEH has a 45-year history of commitment to occupational health and addressing a shortage of occupational and environmental health professionals. The overall goal of the Center is to respond to the critical need for well-trained occupational and environmental health (OEH) specialists by providing graduate-level academic and research training in the OEH disciplines and providing continuing professional education. The SWCOEH has a track record of sustained funding, and solid graduates from excellent degree programs such as the ABET-accredited MPH in Industrial Hygiene program recently ranked 5th in the U.S. (see www.mphonline.org/best-industrial-hygiene-degree), the occupational and environmental medicine (OEM) residency program continuously accredited by ACGME since 1977 and one of only two civilian OEM programs in Texas, and the first and only Ph.D. program in Total Worker Health in the U.S.
Position Key Accountabilities:
Research.

C

ommitment to establishing and maintaining an

independently funded research program

and to academic advancement with a strong focus on research accomplishments and publications in scholarly journals within the EOHS field.
Teaching & mentoring.

Provide graduate-level courses in the EOHS curriculum and mentor and advise both masters and doctoral students in EOHS programs. Commensurate with rank, faculty will serve as a mentor for junior faculty hires.
Service.

Participate in activities that will enable the Department, School, and University to accomplish its mission. Participate in scholarly and professional organizations that will advance the profession. Provide expertise in areas related to EOHS to others, including other academic departments within the School, the University, or acting as representatives of the University using their expertise to the wider community of university partners and stakeholders.
In addition to the responsibilities as faculty, the new Department Chair will leverage the strengths and expertise of departmental faculty, actively engaging them along with other key stakeholders such as students, staff, school leadership, and community members, to collaboratively build and maintain a strong reputation for excellence in education, research, and service. This will occur through the following key responsibilities aligned with UT System Policy (https://www.utsystem.edu/sites/policy-library/policies/uts-182-selection-appointment-roles-and-responsibilities-evaluation):
Leadership.

The Chair will report to the UTHealth Houston

School of Public Health D

ean and work to build consensus with the Dean's Office and other leadership such as Department Chairs, Campus Deans, and Center Directors as well as the Department faculty to promote the continued relevance and growth of the Department. The Chair will be responsible for the intellectual leadership of the Department, mentoring faculty in their educational and research development, ensuring adequate resources for their professional growth, and serving as an advocate for them.
Education

. In collaboration with faculty and staff, the Chair will take a leadership role in the effort to ensure the continued excellence of the EOHS educational programs as well as keep the current MPH and PhD degree programs relevant.
Research.

The Chair will oversee the Department's externally funded research portfolio, supporting faculty research activities, with a particular focus on center, training, and research grants, which will be key for the success of the Department. The expansion and enhancement of research endeavors, will facilitate the integration of new scientific knowledge into the departmental educational and service activities.
Mentorship, Recruitment & Retention, and Diversity.

The Chair will guide the effort to ensure that faculty are provided with adequate mentorship and support for research-related infrastructure so faculty can meet their professional growth and promotion goals. The Chair will work to ensure balanced research and teaching portfolio, and support recruitment and retention of outstanding and diverse faculty and students.
Qualifications:
The successful applicant should have a track record of accomplishment that will support and promote the continued success of the Department. The Search Committee seeks candidates with the following experience and abilities:
Education: A doctoral degree in environmental or occupational health sciences-related disciplines with research interests in understanding the health effects associated with environmental or occupational risk factors. An MD or DO degree with experience in occupational medicine will be considered as well.
Research:

An established record of independent scholarship with national and international prominence in the field of EOHS

commensurate with academic rank

, including high-impact,

peer-reviewed research publications, federally-funded grants (e.g., NIH K-series or R-series) or that demonstrates the potential to develop independent and sustainable sponsored research portfolios in EOHS.
Teaching:

Excellent reputation as an educator

and student mentor with a preference for graduate-level experience.
Diversity, Equity, and Inclusion (DEI):

A track record of demonstrated commitment to DEI, with capacity and drive to ensure inclusion and diversity in all facets of academic engagement, including faculty, staff, students, and key stakeholders.
Leadership.

P

roven record of experience in an academic leadership or administrative position, ideally Department Chair.
Financial Stewardship and Management.

Demonstrated experience with fiscal management responsibilities.
Collaboration and Relationships.

D

emonstrate a clear vision for supporting growing academic department goals and expanding the research enterprise of the Department.

Excellence in

mentoring faculty and the ability to foster existing collaborations and building new, strong relationships beyond the academic setting with local organizations and businesses, specifically the healthcare and energy sectors, community partners, and other academic departments to

promote the success

of

the Department nationally and internationally.
Communication.

Exceptional written, oral communication, and interpersonal skills.
Interested applicants should complete the web application. Please attach a letter describing qualifications and interests, a curriculum vitae, and contact information for three professional references to the web application. Review of applications will begin immediately and continue until the positions are filled. Inquiries about the position should be directed to the Search Committee at David.Gimeno@uth.tmc.edu. Be sure to add "EOHS Faculty Search" to the message subject line.
UTHealth Houston offers a comprehensive and competitive benefits package, commensurate with the successful candidate's background and experience. For more information on our benefits programs please refer to the Office of Benefits Website: https://www.uth.edu/benefits/benefits-summary.htm
This is a security-sensitive position and thereby subject to Texas Education Code §51.215. A background check will be required for the final candidates.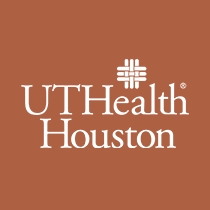 The University of Texas Health Science Center at Houston (UTHealth)
Established in 1972 by The University of Texas System Board of Regents, The University of Texas Health Science Center at Houston (UTHealth) is Houston's Health University and Texas' resource for health care education, innovation, scientific discovery and excellence in patient care. The most comprehensive academic health center in the UT System and the U.S. Gulf Coast region, UTHealth Houston is home to schools of biomedical informatics, biomedical sciences, dentistry, nursing and public health and the John P. and Kathrine G. McGovern Medical School. UTHealth Houston includes The University of Texas Harris County Psychiatric Center, as well as the growing clinical practices UT Physicians, UT Dentists and UT Health Services. The university's primary teaching hospitals are Memorial Hermann-Texas Medical Center, Children's Memorial Hermann Hospital and Harris Health Lyndon B. Johnson Hospital.
UTHealth Houston offers a comprehensive and competitive benefits package. For more information on our benefits programs please refer to the UTHealth Houston Office of Benefits Website.
Equal Employment Opportunity Statement
UTHealth Houston is committed to providing equal opportunity in all employment-related activities without regard to race, color, religion, sex, sexual orientation, national origin, age, disability, genetic information, gender identity or expression, veteran status or any other basis prohibited by law or university policy. Reasonable accommodation, based on disability or religious observances, will be considered in accordance with applicable law and UTHealth Houston policy. The University maintains affirmative action programs with respect to women, minorities, individuals with disabilities, and eligible veterans in accordance with applicable law.


UTHealth Houston has adopted a policy consistent with CMS regulations to protect our patients and university community from exposure to COVID-19. This policy affects all employees, residents, fellows, students, contractors, new hires, visiting scholars program participants, adjunct faculty, and volunteers who work, train, or collaborate at the John S. Dunn Behavioral Science Center.
 
In addition, all UTHealth Houston ​​​​​​​employees who are assigned to work at a location that is subject to the affiliated partner's hospital, clinical offices, or agency are required to abide by UTHealth's Houston rules and regulations, as well as the affiliate's rules and regulations, including COVID-19 vaccination and safety requirements. 
Work location is based on the needs of the department and may be adjusted.