Associate Dean for Faculty Development - Cizik School of Nursing
💼

Jane and Robert Cizik School of Nursing at UTHealth
📅







2100012K

Requisition #
The University of Texas Health Science Center at Houston - Cizik School of Nursing (CSON) invites applicants for full time Associate Dean for Faculty Development position at the Associate Professor/Professor level in the Department of Nursing Graduate Studies.
POSITION SUMMARY:
The Associate Dean for Faculty Development is the Chief Administrative Officer responsible for providing leadership, advocacy, support and assistance to administration and; faculty to recruit, retain, develop, and advance faculty in education, research/scholarship, and service including developing or enhancing teaching, leadership, communication, and interprofessional activities. This leader collaborates with the Dean, Vice Dean, Associate/Assistant Deans and Department Chairs to strengthen professional development programs and maintain excellence in teaching, research/scholarship, practice and career development.
POSITION KEY ACCOUNTABILITIES:
Serve as a member of the Executive Leadership Council (ELC)

Provide leadership and work with the Department Chairs on matters related to faculty development including the establishment of programs and processes that support faculty in their academic role

Collaborate with the Faculty Life Council and Faculty Assembly to develop, revise, and implement policies and guidelines that affect faculty life; serves as ex officio member of Faculty Life Council

Assist in faculty recruitment and retention efforts including conducting exit interviews

Plan, implement, and evaluate the faculty orientation process for full-time, part-time, and casual faculty

Develop and update the Faculty Handbook and website

Implement and evaluate a faculty mentoring program to enhance teaching and promote career progression (i.e. individual development plan for research/scholarship, teaching, and service)

Serve as a resource to faculty in using evidence-based, innovative, teaching pedagogy, and instructional supports to promote student-centered learning

Develop advancement strategies for faculty that specifically addresses identified underrepresentation (e.g., by race/ethnicity, veteran status, sexual orientation, gender identity, etc.)

Provide mentorship and professional coaching to faculty seeking promotion, advancement, leadership opportunities, and tenure

Develop the strategic plan for and oversee a revenue-generating program of continuing education through expansion of high-quality courses and educational sessions

Facilitate preparation of internal and external faculty awards and nominations process, promotion portfolios, mid-rank reviews, and fellow applications at the local, state, and national level

Provide periodic reports to the Dean, ELC, and Faculty Assembly on activities related to leadership and professional development

Work with the Vice Dean for Academic Affairs to support faculty in developing and implementing evidence-based educational initiatives and evaluating their impact on academic outcomes

Serve as a member of the Appointment, Promotion, Tenure and Review Committee (APTR), the CSON Advisory Council, and other committees, councils, and task forces as directed by the Dean

Collaborate with UTHealth Associate Vice President and the Office of Faculty Affairs and Development to represent CSON regarding UTHealth professional development and faculty affairs initiatives
MINIMUM EDUCATION:
Eligible for licensure or licensed as a Registered Nurse in the state of Texas

Doctoral Degree in nursing or related field (MSN in Nursing if non-nursing doctorate)

Eligible for or achieved rank of Associate Professor or Professor

Familiarity with academic roles, rules, policies, and procedures

Proven expertise in academic leadership and professional development

Prior experience successfully creating opportunities to support a culture of diversity and inclusion
MINIMUM EXPERIENCE:
Professional experience related to faculty development

Experience in the development and evaluation of professional continuing education programs

Collegial leadership skills

Outstanding written and verbal communication skills

At least two years of experience in a formal leadership role in research/scholarship, practice, or education
PREFERRED:
1 year of teaching experience

Experience in higher education in a School of Nursing

Experience with a course management system
CERTIFICATION/SKILLS:
Effective oral and written communication skills.

Interpersonal skills to interact effectively with students and faculty

Proficient with Microsoft Office software (Word, Excel, Visio, Publisher).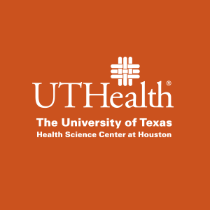 The University of Texas Health Science Center at Houston (UTHealth)
Established in 1972 by The University of Texas System Board of Regents, The University of Texas Health Science Center at Houston (UTHealth) is Houston's Health University and Texas' resource for health care education, innovation, scientific discovery and excellence in patient care. The most comprehensive academic health center in the UT System and the U.S. Gulf Coast region, UTHealth is home to schools of biomedical informatics, biomedical sciences, dentistry, nursing and public health and the John P. and Kathrine G. McGovern Medical School. UTHealth includes The University of Texas Harris County Psychiatric Center, as well as the growing clinical practices UT Physicians, UT Dentists and UT Health Services. The university's primary teaching hospitals are Memorial Hermann-Texas Medical Center, Children's Memorial Hermann Hospital and Harris Health Lyndon B. Johnson Hospital.

UTHealth offers a comprehensive and competitive benefits package. For more information on our benefits programs please refer to the UTHealth Office of Benefits Website.
Equal Employment Opportunity Statement
UTHealth is committed to providing equal opportunity in all employment-related activities without regard to race, color, religion, sex, sexual orientation, national origin, age, disability, genetic information, gender identity or expression, veteran status or any other basis prohibited by law or university policy. Reasonable accommodation, based on disability or religious observances, will be considered in accordance with applicable law and UTHealth policy. The University maintains affirmative action programs with respect to women, minorities, individuals with disabilities, and eligible veterans in accordance with applicable law.