Assistant Professor, Tenure-Track - School of Public Health in San Antonio
💼

UTHealth School of Public Health
📅







210001M1

Requisition #
Thanks for your interest in the Assistant Professor, Tenure-Track - School of Public Health in San Antonio position. Unfortunately this position has been closed but you can search our 689 open jobs by
clicking here
.
Qualifications include:
(1) a doctorate with a focus in social/behavioral science or related disciplines (including public health, psychology, psychiatry, sociology, political science, anthropology, social work, health services, organizational science, etc.); (2) evidence of collaborative research supporting advances in mental health, community practice, military health, substance abuse, chronic disease prevention, violence, and/or health services research; 3) track record of established independent research funding including VA, CDC, or NIH-funded grants; (4) commitment to excellence in teaching and advising graduate students; and (5) excellence in written and oral communication skills. Multi-disciplinary training, with backgrounds that include computer sciences, biostatistics, engineering, and other equivalent disciplines/fields will also be considered. The applicant must demonstrate practical / applied expertise in analytic methods appropriate to enhancing research investigating psychosocial, behavioral, medical, and/or environmental factors associated with health outcomes as well as empirical research involving the design, implementation, and evaluation of behavioral interventions. Applicants must demonstrate experience as an independent researcher with funded research studies, presentations at national and international conferences, and a record of high-quality peer-reviewed publications.
Preferred attributes:
We encourage applicants with a broad array of skills and experience related to Social/Behavioral Science, Health Promotion, Health Management, Health Services Research, Policy, and Community Health to apply. We are particularly interested in applicants with expertise in mental illness and substance use disorders, violence, and/or military health. We also encourage applicants with strong background in advanced statistical methods related to population health (e.g., machine learning, social network analysis, systems dynamics modeling, etc.), dissemination & implementation research, participatory-based research methods, quantitative methodologies and analytic approaches to population research, innovative modelling techniques or the application of innovative alternative study designs appropriate for complex clinical and/or community-based studies.
Interested applicants should complete the web application and include a letter describing their qualifications and interests, unofficial transcripts of their degree, along with their curriculum vitae, and contact information for three professional references at: https://uth.referrals.selectminds.com/faculty. Address correspondence to search committee Staff Coordinator Elva Apodaca (Elva.E.Apodaca@uth.tmc.edu). Address any questions to Vanessa Schick, Ph.D., Search Committee Chair, at vanessa.schick@uth.tmc.edu and please be sure to add San Antonio Faculty Search to the message subject line.
Review of applications will begin immediately and continue until the positions are filled. We aim to recruit outstanding research scholars, and the compensation package will be competitive.
This is a security sensitive position and thereby subject to Texas Education code §51.215. A background check will be required for the final candidates.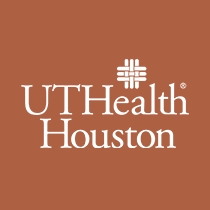 The University of Texas Health Science Center at Houston (UTHealth)
Established in 1972 by The University of Texas System Board of Regents, The University of Texas Health Science Center at Houston (UTHealth) is Houston's Health University and Texas' resource for health care education, innovation, scientific discovery and excellence in patient care. The most comprehensive academic health center in the UT System and the U.S. Gulf Coast region, UTHealth is home to schools of biomedical informatics, biomedical sciences, dentistry, nursing and public health and the John P. and Kathrine G. McGovern Medical School. UTHealth includes The University of Texas Harris County Psychiatric Center, as well as the growing clinical practices UT Physicians, UT Dentists and UT Health Services. The university's primary teaching hospitals are Memorial Hermann-Texas Medical Center, Children's Memorial Hermann Hospital and Harris Health Lyndon B. Johnson Hospital.
UTHealth offers a comprehensive and competitive benefits package. For more information on our benefits programs please refer to the UTHealth Office of Benefits Website.
Equal Employment Opportunity Statement
UTHealth is committed to providing equal opportunity in all employment-related activities without regard to race, color, religion, sex, sexual orientation, national origin, age, disability, genetic information, gender identity or expression, veteran status or any other basis prohibited by law or university policy. Reasonable accommodation, based on disability or religious observances, will be considered in accordance with applicable law and UTHealth policy. The University maintains affirmative action programs with respect to women, minorities, individuals with disabilities, and eligible veterans in accordance with applicable law.
UTHealth has adopted a policy consistent with CMS regulations to protect our patients and university community from exposure to COVID-19. This policy affects all employees, residents, fellows, students, contractors, new hires, visiting scholars program participants, adjunct faculty, and volunteers who work, train, or collaborate at the John S. Dunn Behavioral Science Center.
 
In addition, all UTHealth employees who are assigned to work at a location that is subject to the affiliated partner's hospital, clinical offices, or agency are required to abide by UTHealth's rules and regulations, as well as the affiliate's rules and regulations, including COVID-19 vaccination and safety requirements.