Assistant Professor, Pediatric Surgery, McGovern Medical School
💼

McGovern Medical School at UTHealth
📅







1800008L

Requisition #
The University of Texas Health Science Center, McGovern Medical School - Pediatric Surgery Practice is part of a full-service, non-profit academic health system serving Houston and surrounding areas of Southeast Texas. Our campus is located in the Texas Medical Center. Our campus includes a Children's Memorial Hermann Hospital, Memorial Hermann-Southwest Hospital (MHH SW), Lyndon B. Johnson General Hospital (LBJ), MD Anderson Cancer Center (MDA), and the Women's Hospital of Texas inpatient, emergency services, outpatient facilities, and research facilities. Our department has continued expansion that has created an excellent opportunity for fellowship-trained Board Certified/Board Eligible sub specialty Pediatric Surgeons to join our twenty-five provider group as an Assistant Professor, non-tenure track.

Under the direction of the chairman and division chief, you will function primarily in the Pediatric sub specialized surgery unit, inpatient /outpatient clinic setting, with primary rotation in the Children's Memorial Hermann Hospital, LBJ, MDA, MHH SW, and Women's Hospital inpatient floors, emergency rooms, and outpatient clinics. In this position, you will require 10-12 hour shift coverage that may include early morning and evening shifts, including possible Saturday and Sunday rotations. This role requires strong clinical assessment skills for pre- and post-operative assessment including history taking and physical examination and for evaluation of children with various acute and chronic conditions. You will facilitate all daytime consults, performing procedures and admission of patients. While in the inpatient role, you will participate in the daily care of inpatients, including discharge planning and facilitation of post-operative follow-up. Solid communication, triage assessment and clinical judgment skills are required. Collaboration with specialized physicians, nurse practitioners, nurses, physician assistants, social workers, outpatient administrative staff and inpatient staff is necessary. In addition, you will participate in the educational endeavors with our surgical residencies and fellowships. Effective communication skills are essential. In this role, you may also include telephone triage and follow-up telephone evaluation of post-operative patients and/or emergency room patients. You will participate in scholarly activities involving the development of educational materials, performance improvement projects and research studies.

Qualified candidates must possess a strong commitment to patient care and resident/medical student education. There are excellent opportunities for basic and clinical research. We have a unique group practice model. We enjoy what we do, and we enjoy working with each other. We have a busy clinical practice that includes the entire spectrum of pediatric surgery.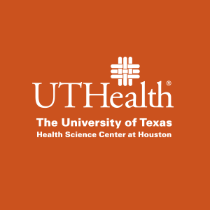 The University of Texas Health Science Center at Houston (UTHealth)
Established in 1972 by The University Board of Regents, The University of Texas Health Science Center at Houston (UTHealth) is Houston's Health University and Texas' resource for health care education, innovation, scientific discovery and excellence in patient care. The most comprehensive academic health center in the UT System and the U.S. Gulf Coast region, UTHealth is home to schools of biomedical informatics, biomedical schiences, dentistry, nursing and public health and the John P. and Kathrine G. McGovern Medical School.  UTHealth includes The University of Texas Harris County Psychiatric Center and a growing network of clinics throughout the region. The university's primary teaching hospitals include Memorial Hermann – Texas Medical Center, Children's Memorial Herman Hospital and Harris Health Lyndon b. Johnson Hospital.
UTHealth offers a comprehensive and competitive benefits package. For more information on our benefits programs please refer to the UTHealth Office of Benefits Website.
Equal Employment Opportunity Statement
UTHealth is committed to providing equal opportunity in all employment-related activities without regard to race, color, religion, sex, sexual orientation, national origin, age, disability, genetic information, gender identity or expression, veteran status or any other basis prohibited by law or university policy. Reasonable accommodation, based on disability or religious observances, will be considered in accordance with applicable law and UTHealth policy. The University maintains affirmative action programs with respect to women, minorities, individuals with disabilities, and eligible veterans in accordance with applicable law.