Assistant Professor, Part-time (Psychologist) - Dan L. Duncan Children's Neurodevelopmental Clinic, Children's Learning Institute
💼

McGovern Medical School at UTHealth
📅







220000O0

Requisition #
McGovern Medical School at The University of Texas Health Science Center at Houston (UTHealth), a leading academic health center, invites applications for a part-time (e.g., .5 to .75 FTE), Non-Tenure Clinical Track Assistant Professor in the Department of Pediatrics within the Children's Learning Institute. Specifically, we are recruiting for a licensed psychologist to contribute to the department's mission to provide quality assessment and intervention services to children and families within the Dan L. Duncan Children's Neurodevelopmental Clinic. While the position is primarily clinical in orientation, the selected candidate will also have opportunities to participate in research, teaching (e.g., developmental pediatric residents, psychology interns), administrative activities, and other services/committees required by the department. Opportunities for collaboration are available through the Children's Learning Institute, which is uniquely comprised of faculty from a variety of disciplines who engage in applied scientific research, provision of clinical and educational services, and policy activities aimed at improving the outcomes of vulnerable children.
Position Key Accountabilities:
Completing neuropsychological evaluations on children and adolescents between the ages of 3 and 22 within the Dan L. Duncan Children's Neurodevelopmental Clinic.

Gathering information from educators and parents that assist in determining the diagnostic status and appropriate intervention course for children and adolescents.

Working with Duncan Clinic faculty to provide ongoing training for pediatric and psychology trainees.

Participating in administrative duties including committee service.

Collaborating with Duncan Clinic and Children Learning Institute faculty (e.g., psychologists, pediatricians, developmental pediatricians, and researchers) on research and educational initiatives.

Anticipating being involved in the recruitment, selection, and hiring of new or additional psychologists to the group.

Providing feedback regarding office operations including hiring staff, office logistics, and recruitment of new faculty.

Participating in the education and training of medical students, residents, as well as psychology interns and postdoctoral fellows

Supporting the research mission of the department and university through:
a) Working to establish research collaborations with CLI or UT Health Faculty
b) Providing information and education to potentially eligible research participants for ongoing and new research studies
The primary practice location will be in Dan L. Duncan Children's Neurodevelopmental Clinic. However, opportunities for work in specialty clinics outside of the TMC might arise.
The selected candidate for the position must have a Ph.D. in psychology and be licensed as a psychologist in Texas. Provisional licensees should not apply. Appropriate training in the administration, scoring, and interpretation of neuropsychological assessment is critical for successful candidates. . Candidates who can demonstrate knowledge of assessing and providing services to children with a range of psychological disorders (e.g., ADHD, ASD, Learning Disabilities, Anxiety Disorders, and Depressive Disorders) along with other medical conditions (e.g., Epilepsy and TBIs) will be preferred. In addition, this position requires a minimum of three years of experience completing neuropsychological assessments with children and adolescents between the ages of 3 and 22 post-licensure/internship and a current license in the state of Texas.
Qualified applicants must demonstrate a commitment to excellence, discovery, and service, have the potential to be outstanding in their field of expertise and share an interest in fulfilling the common goals of McGovern Medical School at UTHealth and the Children Learning Institute. Preferred applicants will also demonstrate excellent skills in neuropsychological assessment, strong communication and interpersonal skills with strong potential for a leadership role within the department.
Interested applicants should send a letter of interest and CV to Drs. Michael Assel and Linda Ewing-Cobbs at DuncanNeurodevelopmentalClinic@uth.tmc.edu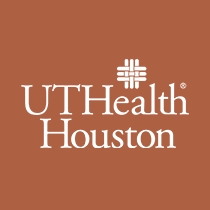 The University of Texas Health Science Center at Houston (UTHealth)
Established in 1972 by The University of Texas System Board of Regents, The University of Texas Health Science Center at Houston (UTHealth) is Houston's Health University and Texas' resource for health care education, innovation, scientific discovery and excellence in patient care. The most comprehensive academic health center in the UT System and the U.S. Gulf Coast region, UTHealth is home to schools of biomedical informatics, biomedical sciences, dentistry, nursing and public health and the John P. and Kathrine G. McGovern Medical School. UTHealth includes The University of Texas Harris County Psychiatric Center, as well as the growing clinical practices UT Physicians, UT Dentists and UT Health Services. The university's primary teaching hospitals are Memorial Hermann-Texas Medical Center, Children's Memorial Hermann Hospital and Harris Health Lyndon B. Johnson Hospital.
UTHealth offers a comprehensive and competitive benefits package. For more information on our benefits programs please refer to the UTHealth Office of Benefits Website.
Equal Employment Opportunity Statement
UTHealth is committed to providing equal opportunity in all employment-related activities without regard to race, color, religion, sex, sexual orientation, national origin, age, disability, genetic information, gender identity or expression, veteran status or any other basis prohibited by law or university policy. Reasonable accommodation, based on disability or religious observances, will be considered in accordance with applicable law and UTHealth policy. The University maintains affirmative action programs with respect to women, minorities, individuals with disabilities, and eligible veterans in accordance with applicable law.
UTHealth has adopted a policy consistent with CMS regulations to protect our patients and university community from exposure to COVID-19. This policy affects all employees, residents, fellows, students, contractors, new hires, visiting scholars program participants, adjunct faculty, and volunteers who work, train, or collaborate at the John S. Dunn Behavioral Science Center.
 
In addition, all UTHealth employees who are assigned to work at a location that is subject to the affiliated partner's hospital, clinical offices, or agency are required to abide by UTHealth's rules and regulations, as well as the affiliate's rules and regulations, including COVID-19 vaccination and safety requirements.