Assistant Professor, Nuclear Medicine - Diagnostic and Interventional Imaging, McGovern Medical School
💼

McGovern Medical School at UTHealth
📅







200000HA

Requisition #
The University of Texas Health Science Center (UTHealth), McGovern Medical School, Department of Diagnostic and Interventional Imaging is seeking applicants for a full-time faculty position at the rank of Assistant Professor, non-tenure clinical track in the section of Nuclear Medicine. The preferred candidate will be a board certified radiologist with special competence in nuclear medicine.

McGovern Medical School primarily provides imaging services at Memorial Hermann Hospital and Children's Memorial Hermann Hospital in the Texas Medical Center and LBJ Hospital in the Harris Health Hospital System. The Nuclear Medicine section performs a broad array of nuclear medicine diagnostic examinations and therapies in both adults and children, including cardiac imaging and PET/CT. The Nuclear Medicine section faculty perform a total of approximately 8,081 examinations and procedures per year.

Position Key Accountabilities:

The Assistant Professor will be teaching medical students and residents, providing clinical services, and supervise medical students and residents in hospital settings.

- Being involved in the recruitment, selection and hiring of new or additional
physicians to the group
- Participating in the education and training of medical students and residents
- Supporting the research mission of the department and university through:

a) Facilitating reasonable and appropriate access to patients by research
staff.
b) Assisting when requested with collection of research data including
biological specimens and
c) Providing information and education on on-going research studies to
potentially eligible research subjects.

Qualifications:

Candidates must be ABR certified and CAQ certified or eligible. Candidates should have experience and expertise in protocoling, supervising and interpreting all variety of nuclear medicine studies and therapies, with particular emphasis on cardiac nuclear medicine and PET/CT. The position involves teaching of residents, fellows and medical students. Evidence of scholarship is desirable. Academic activities are strongly encouraged and supported.

Qualified applicants must demonstrate a commitment to excellence, discovery and service, have potential to be outstanding in their field of expertise, and share an interest in fulfilling the common goals of McGovern Medical School at UTHealth. Preferred applicants will possess and demonstrate knowledge or skills such as, excellent communication and interpersonal skills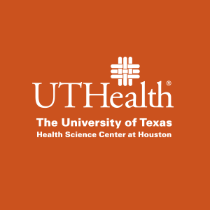 The University of Texas Health Science Center at Houston (UTHealth)
Established in 1972 by The University of Texas System Board of Regents, The University of Texas Health Science Center at Houston (UTHealth) is Houston's Health University and Texas' resource for health care education, innovation, scientific discovery and excellence in patient care. The most comprehensive academic health center in the UT System and the U.S. Gulf Coast region, UTHealth is home to schools of biomedical informatics, biomedical sciences, dentistry, nursing and public health and the John P. and Kathrine G. McGovern Medical School. UTHealth includes The University of Texas Harris County Psychiatric Center, as well as the growing clinical practices UT Physicians, UT Dentists and UT Health Services. The university's primary teaching hospitals are Memorial Hermann-Texas Medical Center, Children's Memorial Hermann Hospital and Harris Health Lyndon B. Johnson Hospital.

UTHealth offers a comprehensive and competitive benefits package. For more information on our benefits programs please refer to the UTHealth Office of Benefits Website.
Equal Employment Opportunity Statement
UTHealth is committed to providing equal opportunity in all employment-related activities without regard to race, color, religion, sex, sexual orientation, national origin, age, disability, genetic information, gender identity or expression, veteran status or any other basis prohibited by law or university policy. Reasonable accommodation, based on disability or religious observances, will be considered in accordance with applicable law and UTHealth policy. The University maintains affirmative action programs with respect to women, minorities, individuals with disabilities, and eligible veterans in accordance with applicable law.