Assistant Professor, Neuroscience of Audition and Speech - Texas Institute of Restorative Neurotechnologies (TIRN)
💼

McGovern Medical School at UTHealth
📅







21000339

Requisition #
As part of our new and expanding Texas Institute of Restorative Neurotechnologies (TIRN), at the University of Texas Health Science Center at Houston (UTHealth – https://www.uth.edu), we invite applications for an Assistant Professor (tenure-track) position in the Neuroscience of Audition & Speech.
We are looking for candidates who are interested in questions regarding auditory processing, audio-motor transformations, and/or speech processing in cortical language regions using systems-level approaches and computational methods (e.g., machine learning). We are interested in individuals who currently use or are interested in multimodal integration approaches using fMRI, DTI, brain mapping by direct cortical stimulation, electro-corticography, and MEG. Access to a 3T research only MRI scanner, a MEG scanner, and to a very busy epilepsy surgery program performing intracranial implants and resections on a regular basis, will be provided.
This position is part of an initiative at UTHealth focused on expanding expertise in language processing and computation. Collaborations with other auditory/language experts within UTHealth as well as with other institutions locally and around the country, will be encouraged.
The successful candidate will be situated in either the Department of Neurosurgery (https://med.uth.edu/neurosurgery)or the Department of Neurobiology and Anatomy (https://med.uth.edu/nba/), and may also be cross-appointed at Rice University.
RESPONSIBILITIES: The successful candidate will be expected to create and sustain an independent research program, including planning, supervising and directing language-based research. This includes the development of study design, data collection, data analysis, results interpretation, manuscript writing and grant proposal preparation. The candidate will have the opportunity to train and supervise undergraduate, graduate and MD/PhD students at UTHealth and Rice University.
QUALIFICATIONS: Candidates must possess a Ph.D. in Neuroscience or a related field (post-doctoral experience preferred). A record of verifiable and published research, the potential to obtain extramural, peer-reviewed funding, and excellent teamwork and communication skills are also required.
SALARY: Highly competitive, dependent upon qualifications and experience. Start-up packages will be provided commensurate with seniority level.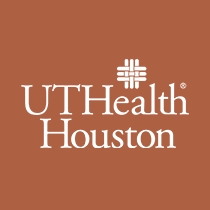 The University of Texas Health Science Center at Houston (UTHealth)
Established in 1972 by The University of Texas System Board of Regents, The University of Texas Health Science Center at Houston (UTHealth) is Houston's Health University and Texas' resource for health care education, innovation, scientific discovery and excellence in patient care. The most comprehensive academic health center in the UT System and the U.S. Gulf Coast region, UTHealth is home to schools of biomedical informatics, biomedical sciences, dentistry, nursing and public health and the John P. and Kathrine G. McGovern Medical School. UTHealth includes The University of Texas Harris County Psychiatric Center, as well as the growing clinical practices UT Physicians, UT Dentists and UT Health Services. The university's primary teaching hospitals are Memorial Hermann-Texas Medical Center, Children's Memorial Hermann Hospital and Harris Health Lyndon B. Johnson Hospital.
UTHealth offers a comprehensive and competitive benefits package. For more information on our benefits programs please refer to the UTHealth Office of Benefits Website.
Equal Employment Opportunity Statement
UTHealth is committed to providing equal opportunity in all employment-related activities without regard to race, color, religion, sex, sexual orientation, national origin, age, disability, genetic information, gender identity or expression, veteran status or any other basis prohibited by law or university policy. Reasonable accommodation, based on disability or religious observances, will be considered in accordance with applicable law and UTHealth policy. The University maintains affirmative action programs with respect to women, minorities, individuals with disabilities, and eligible veterans in accordance with applicable law.
UTHealth has adopted a policy consistent with CMS regulations to protect our patients and university community from exposure to COVID-19. This policy affects all employees, residents, fellows, students, contractors, new hires, visiting scholars program participants, adjunct faculty, and volunteers who work, train, or collaborate at the John S. Dunn Behavioral Science Center.
 
In addition, all UTHealth employees who are assigned to work at a location that is subject to the affiliated partner's hospital, clinical offices, or agency are required to abide by UTHealth's rules and regulations, as well as the affiliate's rules and regulations, including COVID-19 vaccination and safety requirements.