Assistant Professor/Associate Professor (Neurointensivist) - Neurosurgery, McGovern Medical School
We are looking for an academic Neurointensivist to join the neurocritical care faculty at McGovern Medical School at the University of Texas Health Sciences Center in Houston (UTHealth). We currently have 9 neurocritical care faculty members and operate 3 Neuro ICUs in the Houston area. We have a large Neurocritical Care fellowship training program and train residents from multiple specialties including neurology, neurosurgery, and emergency medicine.
UTHealth, in collaboration with Memorial Hermann-Texas Medical Center, utilizes state-of-the art technology and facilities. Our advanced neurocritical care team members are nationally recognized as leaders in the field, provide a complete range of advanced procedures, and are highly skilled in complex patient management. We provide high acuity care for patients with life-threatening neurological conditions such as ischemic stroke, subarachnoid hemorrhage, intracerebral hemorrhage, status epilepticus, traumatic brain and spine injury, brain tumors, and other neurological disorders with multiple-organ failure. In addition to our high volume Comprehensive Stroke and Cerebrovascular Surgery Programs, Memorial Hermann-Texas Medical Center is the highest volume trauma center in the country.
We have significant infrastructure to conduct clinical and translational research. UT Houston is a CTSA site and has ample opportunities for internal grants for young investigators.
Position Key Accountabilities:
Ideal candidate is a neurology trained neurointensivist with strong clinical skills who is looking for an academic research career.
Qualifications:
The selected candidate for the position must have a Texas Medical License or be eligible for a Texas Faculty Temporary License.
Qualified applicants must demonstrate a commitment to excellence, discovery and service, have potential to be outstanding in their field of expertise, and share an interest in fulfilling the common goals of McGovern Medical School at UTHealth. Preferred applicants will be a neurology trained neurointensivist.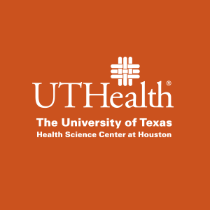 The University of Texas Health Science Center at Houston (UTHealth)
Established in 1972 by The University of Texas System Board of Regents, The University of Texas Health Science Center at Houston (UTHealth) is Houston's Health University and Texas' resource for health care education, innovation, scientific discovery and excellence in patient care. The most comprehensive academic health center in the UT System and the U.S. Gulf Coast region, UTHealth is home to schools of biomedical informatics, biomedical sciences, dentistry, nursing and public health and the John P. and Kathrine G. McGovern Medical School. UTHealth includes The University of Texas Harris County Psychiatric Center, as well as the growing clinical practices UT Physicians, UT Dentists and UT Health Services. The university's primary teaching hospitals are Memorial Hermann-Texas Medical Center, Children's Memorial Hermann Hospital and Harris Health Lyndon B. Johnson Hospital.

UTHealth offers a comprehensive and competitive benefits package. For more information on our benefits programs please refer to the UTHealth Office of Benefits Website.
Equal Employment Opportunity Statement
UTHealth is committed to providing equal opportunity in all employment-related activities without regard to race, color, religion, sex, sexual orientation, national origin, age, disability, genetic information, gender identity or expression, veteran status or any other basis prohibited by law or university policy. Reasonable accommodation, based on disability or religious observances, will be considered in accordance with applicable law and UTHealth policy. The University maintains affirmative action programs with respect to women, minorities, individuals with disabilities, and eligible veterans in accordance with applicable law.