Assistant/Associate Professor (TT), Epidemiology (Dallas Regional Campus) - School of Public Health
The University of Texas Health Science Center at Houston (UTHealth) School of Public Health invites applications from exceptional investigators conducting research on assessing risk factors and improving outcomes for populations across the lifespan including, pediatric, adolescent, adult, and geriatric populations to fill tenure-track faculty positions at the Assistant/Associate Professor level on the Dallas Regional Campus located in the Dallas, Texas.
These openings provide the opportunity to join an innovative research team, and the intellectual space to collaborate with current programs, while developing new ideas and research directions. Positions are available within the Department of Epidemiology.

Applicants' research may be focused in one or more of the following areas:

-Chronic disease prevention and management
-Cancer prevention and control, including survivorship
-Primary care research
-Health care delivery and outcomes research
-Implementation science
-Systems science (agent-based modeling, systems dynamics models)
Position Key Accountabilities:

The successful applicant will be expected to maintain an innovative, collaborative, and extramurally funded research program. Primary responsibilities will include conducting externally funded research, teaching graduate-level courses, and developing collaborations across campuses, departments, and communities.
Qualifications:
Specifically, we are interested in: candidates with: (1) an earned doctoral degree in epidemiology, health promotion-behavioral science, or related disciplines; (2) graduate level teaching experience in epidemiology or health promotion-behavioral science; (3) research emphasis in epidemiology or health promotion with focus on individuals, families, organizations, institutions, communities, and populations; and (5) a track record of research publications commensurate with academic rank and demonstrated potential for securing external funding. The positions will report to the dean of the Dallas campus, and the department chairs of Epidemiology, Human Genetics, and Environmental Sciences.
Interested applicants should complete the web application. Please attach a letter describing qualifications and interests, a curriculum vitae, and contact information for three professional references to the web application. Review of applications will begin immediately and continue until the positions are filled.
Address correspondences and any questions to M. Brad Cannell, PhD
Michael.B.Cannell@uth.tmc.edu
- Search Committee Chair and please be sure to add Dallas Faculty Search to the message subject line.
This is a security sensitive position and thereby subject to Texas Education code §51.215. A background check will be required for the final candidates.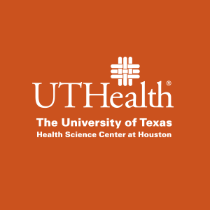 The University of Texas Health Science Center at Houston (UTHealth)
Established in 1972 by The University of Texas System Board of Regents, The University of Texas Health Science Center at Houston (UTHealth) is Houston's Health University and Texas' resource for health care education, innovation, scientific discovery and excellence in patient care. The most comprehensive academic health center in the UT System and the U.S. Gulf Coast region, UTHealth is home to schools of biomedical informatics, biomedical sciences, dentistry, nursing and public health and the John P. and Kathrine G. McGovern Medical School. UTHealth includes The University of Texas Harris County Psychiatric Center, as well as the growing clinical practices UT Physicians, UT Dentists and UT Health Services. The university's primary teaching hospitals are Memorial Hermann-Texas Medical Center, Children's Memorial Hermann Hospital and Harris Health Lyndon B. Johnson Hospital.

UTHealth offers a comprehensive and competitive benefits package. For more information on our benefits programs please refer to the UTHealth Office of Benefits Website.
Equal Employment Opportunity Statement
UTHealth is committed to providing equal opportunity in all employment-related activities without regard to race, color, religion, sex, sexual orientation, national origin, age, disability, genetic information, gender identity or expression, veteran status or any other basis prohibited by law or university policy. Reasonable accommodation, based on disability or religious observances, will be considered in accordance with applicable law and UTHealth policy. The University maintains affirmative action programs with respect to women, minorities, individuals with disabilities, and eligible veterans in accordance with applicable law.