Assistant/Associate Professor/Professor Radiology - Diagnostic and Biomedical Sciences, School of Dentistry
💼

UTHealth School of Dentistry
📅







180001R7

Requisition #
The University of Texas School of Dentistry at Houston is accepting nominations and applications for a full-time faculty position in Oral and Maxillofacial Radiology in the department of Diagnostic and Biomedical Sciences at the assistant, associate, or full professor level. Academic rank and salary are commensurate with qualifications and experience. The position is available January 2, 2019. The School of Dentistry seeks candidate whose experience, teaching, research, and service have prepared them to contribute to its vision of becoming a world class-imaging center while continuing our tradition of providing excellent education to our students and the highest quality of service to our patients. Oral and Maxillofacial Radiology is an integral component of the Department of Diagnostic and Biomedical Sciences, which includes Oral and Maxillofacial Pathology, Oral Medicine, and the basic medical sciences.

Position Key Accountabilities:

Responsibilities include a wide range of teaching activities in Oral and Maxillofacial Radiology to predoctoral (DDS), postdoctoral, and dental hygiene students, including course development. Additional responsibilities include development of research, scholarly activities that complement clinical activities and teaching in radiology, and contributions of service to the university and community.

Qualifications:

Candidates must hold a DDS (or equivalent) and must have completed an ADA approved advanced training in Oral and Maxillofacial Radiology. Advanced degree such as MS, MPH, and/or PhD is an advantage. In addition, candidates must be Board Certified/Board Eligible in Oral and Maxillofacial Radiology. Candidates also must be qualified to obtain a license to practice dentistry in the State of Texas or practice under a Faculty License through the School of Dentistry. A minimum of three (3) years clinical Oral and Maxillofacial Radiology and teaching experience is preferred. The successful applicant will have the opportunity to participate in UT Dentists, the School's faculty practice. The ideal candidate will have experience working or interacting with students, faculty and staff from diverse backgrounds and have a commitment to inclusion and equity.

The School of Dentistry is one of six schools in The University of Texas Health Science Center at Houston (UTHealth) and is located on the South Campus of the world's largest medical center, the Texas Medical Center. This unique environment offers significant resources, an outstanding patient pool and exceptional opportunities for education, patient care and research. The School has eight departments, eight advanced education programs and a Program in Dental Hygiene. In May of 2012, the School of Dentistry moved to a new, state-of-the-art 314,000 square foot full replacement building, including the new Denton A. Cooley, MD and Ralph C. Cooley, DDS University Life Center.

UTHealth is committed to creating a diverse environment and is proud to be an equal opportunity employer. All qualified applicants will receive consideration for employment without regard to race, color, religion, gender, gender identity or expression, sexual orientation, national origin, genetics, disability, or age. Under Section 504 of the Rehabilitation Act and the Americans with Disabilities Act, reasonable disability accommodations will be provided, as needed. Additionally, UTHealth extends a preference in employment under Chapter 657 of the Texas Government Code to certain wartime veterans as well as widows and orphans of those killed on active duty. This is a security sensitive position and thereby subject to Texas Education Code # 51.215. A background check and pre-employment drug screening will be required for the final candidate.
Instructions to applicants: Please complete the online application. Attach a letter of application, curriculum vitae, statement of teaching and research interests, and names and addresses of three (3) references.

For inquires please contact:
Kimberly Magee
Kimberly.Magee@uth.tmc.edu

Position Available: January 2, 2019

Application Deadline: Applications accepted until position is filled.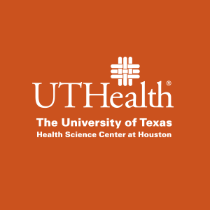 The University of Texas Health Science Center at Houston (UTHealth)
Established in 1972 by The University Board of Regents, The University of Texas Health Science Center at Houston (UTHealth) is Houston's Health University and Texas' resource for health care education, innovation, scientific discovery and excellence in patient care. The most comprehensive academic health center in the UT System and the U.S. Gulf Coast region, UTHealth is home to schools of biomedical informatics, biomedical schiences, dentistry, nursing and public health and the John P. and Kathrine G. McGovern Medical School.  UTHealth includes The University of Texas Harris County Psychiatric Center and a growing network of clinics throughout the region. The university's primary teaching hospitals include Memorial Hermann – Texas Medical Center, Children's Memorial Herman Hospital and Harris Health Lyndon b. Johnson Hospital.
UTHealth offers a comprehensive and competitive benefits package. For more information on our benefits programs please refer to the UTHealth Office of Benefits Website.
Equal Employment Opportunity Statement
UTHealth is committed to providing equal opportunity in all employment-related activities without regard to race, color, religion, sex, sexual orientation, national origin, age, disability, genetic information, gender identity or expression, veteran status or any other basis prohibited by law or university policy. Reasonable accommodation, based on disability or religious observances, will be considered in accordance with applicable law and UTHealth policy. The University maintains affirmative action programs with respect to women, minorities, individuals with disabilities, and eligible veterans in accordance with applicable law.