Assistant/Associate Professor or Full Professor, Children's Learning Institute - McGovern Medical School
💼

McGovern Medical School at UTHealth
📅







1800007Q

Requisition #
The University of Texas Health Science Center at Houston (UTHealth) Children's Learning Institute invites applications for an open-rank, tenure-track faculty position in our multidisciplinary institute. We have not limited our search to a specific area of scholarship, but seek applications from scholars who are focused on innovative elements of education research and/or child development. We are interested in candidates whose research improves knowledge and practice in areas such as: special education; executive function; language-, literacy- or mathematics education; and/or integrating neuroimaging techniques to address research questions about brain behavior and the brain's response to interventions. Candidates should have an established record of methodologically rigorous research and success or potential for obtaining extramural funding. We seek scholars whose work enables educators, families or administrators to help children achieve their full potential by improving quality learning opportunities within a broad range of formal and informal learning contexts and within any age range from birth through grade 12.

The Children's Learning Institute (CLI) at McGovern Medical School at UTHealth is the preeminent resource for learning solutions that produce tested, proven, effective results through scientific research, evidence-based interventions, and validated assessments. Our faculty is recognized for advancing large-scale education research and implementation projects, disseminating statewide assessment resources, and research in brain behavior, especially with children and adolescents who have learning differences.

With a flexible start date between August 2018 and January 2019, this position is a 12-month position with an initial appointment of 3 years. When grants and contracts offset salary, this package can provide protected salary coverage in later years. Continuation of this appointment is contingent upon the availability of funding, Institute needs, and satisfactory performance in the position. Duties include research and service with the option of clinical collaboration with the Dan L. Duncan Neurodevelopmental Clinic (https://www.childrenslearninginstitute.org/clinics/dan-l-duncan-childrens-neurodevelopmental-clinic)

Position Key Accountabilities:

Duties include, but are not limited to the following:
- Develop and maintain and active research agenda that produces excellent
scholarly work related to effective practices, approaches, or policies for children.
- Produce research that leads to new insights or advances knowledge in top-tier
journals and other outlets.
- Presenting original research at scholarly conferences and conventions.
- Participating in ongoing, collaborative research projects with existing faculty
members.
- Mentoring post-doctoral students or medical student interns; note, there are no
teaching
- Working collaboratively with faculty at CLI to obtain external funding for research
initiatives that contribute to the mission of CLI.
- Contributing to the University's overall research and service mission.

Minimum Qualifications:
Candidate must have a Ph.D. in education, psychology, special education, human development, curriculum and instruction or a related field.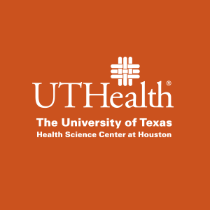 The University of Texas Health Science Center at Houston (UTHealth)
Established in 1972 by The University Board of Regents, The University of Texas Health Science Center at Houston (UTHealth) is Houston's Health University and Texas' resource for health care education, innovation, scientific discovery and excellence in patient care. The most comprehensive academic health center in the UT System and the U.S. Gulf Coast region, UTHealth is home to schools of biomedical informatics, biomedical schiences, dentistry, nursing and public health and the John P. and Kathrine G. McGovern Medical School.  UTHealth includes The University of Texas Harris County Psychiatric Center and a growing network of clinics throughout the region. The university's primary teaching hospitals include Memorial Hermann – Texas Medical Center, Children's Memorial Herman Hospital and Harris Health Lyndon b. Johnson Hospital.
UTHealth offers a comprehensive and competitive benefits package. For more information on our benefits programs please refer to the UTHealth Office of Benefits Website.
Equal Employment Opportunity Statement
UTHealth is committed to providing equal opportunity in all employment-related activities without regard to race, color, religion, sex, sexual orientation, national origin, age, disability, genetic information, gender identity or expression, veteran status or any other basis prohibited by law or university policy. Reasonable accommodation, based on disability or religious observances, will be considered in accordance with applicable law and UTHealth policy. The University maintains affirmative action programs with respect to women, minorities, individuals with disabilities, and eligible veterans in accordance with applicable law.