Assistant/Associate Professor - Microbiology and Molecular Genetics, McGovern Medical School
McGovern Medical School at UTHealth Houston seeks outstanding applicants for tenure-track positions in the Department of Microbiology and Molecular Genetics. The department is especially interested in developing new faculty at the Assistant Professor level, but more experienced applicants will also be considered at an Associate Professor level. We seek to expand our research profile in all areas of the microbial sciences, but applicants that study fundamental biological processes in prokaryotic or eukaryotic model systems are particularly encouraged to apply.
Position Key Accountabilities:
Develop

a rigorous, productive, and independent research program supported by externally sponsored projects.
Contribute to graduate and medical education.
Fund a minimum of 50% of salary using own sponsored project funds three years from the initial appointment date.
Participate actively in the academic activities of the department.
Qualifications:
Ph.D. and/or M.D. and postdoctoral experience.
Applicants at the Assistant Professor level should have a track record of innovative research at the cutting edge of microbiology and the capability to develop an independently funded laboratory. Applicants at an Associate Professor level must have an established, respected, and extramurally funded research program. Successful candidates will receive generous start-up funding, a salary commensurate with experience, newly renovated space, and a competitive benefits package.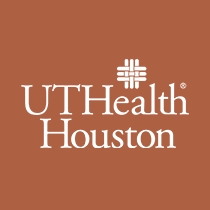 The University of Texas Health Science Center at Houston (UTHealth)
Established in 1972 by The University of Texas System Board of Regents, The University of Texas Health Science Center at Houston (UTHealth) is Houston's Health University and Texas' resource for health care education, innovation, scientific discovery and excellence in patient care. The most comprehensive academic health center in the UT System and the U.S. Gulf Coast region, UTHealth Houston is home to schools of biomedical informatics, biomedical sciences, dentistry, nursing and public health and the John P. and Kathrine G. McGovern Medical School. UTHealth Houston includes The University of Texas Harris County Psychiatric Center, as well as the growing clinical practices UT Physicians, UT Dentists and UT Health Services. The university's primary teaching hospitals are Memorial Hermann-Texas Medical Center, Children's Memorial Hermann Hospital and Harris Health Lyndon B. Johnson Hospital.
UTHealth Houston offers a comprehensive and competitive benefits package. For more information on our benefits programs please refer to the UTHealth Houston Office of Benefits Website.
Equal Employment Opportunity Statement
UTHealth Houston is committed to providing equal opportunity in all employment-related activities without regard to race, color, religion, sex, sexual orientation, national origin, age, disability, genetic information, gender identity or expression, veteran status or any other basis prohibited by law or university policy. Reasonable accommodation, based on disability or religious observances, will be considered in accordance with applicable law and UTHealth Houston policy. The University maintains affirmative action programs with respect to women, minorities, individuals with disabilities, and eligible veterans in accordance with applicable law.


UTHealth Houston has adopted a policy consistent with CMS regulations to protect our patients and university community from exposure to COVID-19. This policy affects all employees, residents, fellows, students, contractors, new hires, visiting scholars program participants, adjunct faculty, and volunteers who work, train, or collaborate at the John S. Dunn Behavioral Science Center.
 
In addition, all UTHealth Houston ​​​​​​​employees who are assigned to work at a location that is subject to the affiliated partner's hospital, clinical offices, or agency are required to abide by UTHealth's Houston rules and regulations, as well as the affiliate's rules and regulations, including COVID-19 vaccination and safety requirements. 
Work location is based on the needs of the department and may be adjusted.