Assistant/Associate/Full Professor (TT), Industrial Hygiene - Environmental and Occupational Health (EOH), School of Public Health
The University of Texas School Health Science Center at Houston (UTHealth) School of Public Health invites applications to fill a tenure-track faculty position at the Assistant Professor/Associate Professor/Professor in the Department of Epidemiology, Human Genetics and Environmental Sciences, on the Houston Campus located in the Texas Medical Center.
Position Key Accountabilities:
Primary responsibilities include maintaining an independently funded research program in fields related to industrial hygiene or exposome sciences. The successful candidate will be expected to serve in the industrial hygiene program of the NIOSH-supported Southwest Center for Occupational and Environmental Health and provide graduate-level courses in the industrial hygiene curriculum. The faculty will also mentor and advise both master's and doctoral students. Ideal candidates will have a broad understanding of public health, particularly of epidemiology, toxicology, environmental and occupational sciences, and/or related research methodologies, including assessment techniques, study design, data management, and analytic approaches. This includes risk factor identification and experimental designs. Experienced applicants with proven research record are encouraged to apply.
Qualifications:
Ph.D. in Industrial Hygiene (IH), Occupational and/or Environmental Health, Environmental Engineering or a related field is required. For advanced rank, five or more years of experience in IH and certification as a CIH by the American Board of Industrial Hygiene are required. In addition, a history of external research funding is required. For early career level, applicant should be eligible to take the CIH examination within 3 years.

Graduate-level teaching and research with emphasis and experience in industrial hygiene or exposome sciences.

Track record of research publications commensurate with academic rank and demonstrating potential for securing external funding.

Experience with conducting field-based exposure research in occupational settings.
Please attach a letter describing your qualifications and interests, curriculum vita, and contact information for three professional references to the web application. Address correspondence to Holly Cieslikowski, Search Committee Staff Coordinator, at Holly.Cieslikowski@uth.tmc.edu. Address any questions to Dave Douphrate, PhD, MPT, MBA, Search Committee Chair, at David.I.Douphrate@uth.tmc.edu. Please be sure to add Occupational and Environmental Faculty Search to the message subject line.
This is a security sensitive position and thereby subject to Texas Education code §51.215. A background check will be required for the final candidates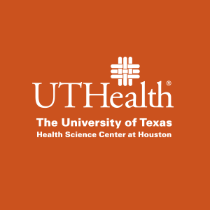 The University of Texas Health Science Center at Houston (UTHealth)
Established in 1972 by The University of Texas System Board of Regents, The University of Texas Health Science Center at Houston (UTHealth) is Houston's Health University and Texas' resource for health care education, innovation, scientific discovery and excellence in patient care. The most comprehensive academic health center in the UT System and the U.S. Gulf Coast region, UTHealth is home to schools of biomedical informatics, biomedical sciences, dentistry, nursing and public health and the John P. and Kathrine G. McGovern Medical School. UTHealth includes The University of Texas Harris County Psychiatric Center, as well as the growing clinical practices UT Physicians, UT Dentists and UT Health Services. The university's primary teaching hospitals are Memorial Hermann-Texas Medical Center, Children's Memorial Hermann Hospital and Harris Health Lyndon B. Johnson Hospital.

UTHealth offers a comprehensive and competitive benefits package. For more information on our benefits programs please refer to the UTHealth Office of Benefits Website.
Equal Employment Opportunity Statement
UTHealth is committed to providing equal opportunity in all employment-related activities without regard to race, color, religion, sex, sexual orientation, national origin, age, disability, genetic information, gender identity or expression, veteran status or any other basis prohibited by law or university policy. Reasonable accommodation, based on disability or religious observances, will be considered in accordance with applicable law and UTHealth policy. The University maintains affirmative action programs with respect to women, minorities, individuals with disabilities, and eligible veterans in accordance with applicable law.


As you may already know, UTHealth recently decided to take an important and necessary step to protect members of our community against COVID-19 by making COVID-19 vaccinations mandatory for all employees, residents, fellows, contractors, and volunteers. Individuals subject to the vaccination requirement must be fully vaccinated on or by January 4th, 2022. Additionally, all members of our community—including students and visitors—are required to comply with our new COVID-19 Workplace Safety Protocol, which contains masking and physical distancing requirements that applies in certain settings depending on the individual's vaccination status. 

In addition, all UTHealth employees who are assigned to work at a location that is subject to the affiliated partner's hospital, clinical offices, or agency are required to abide by UTHealth's rules and regulations, as well as the affiliate's rules and regulations, including COVID-19 vaccination requirements.