Senior Associate Director in Development
💼

UTHealth Administration
📅







2000028V

Requisition #
Position Summary:
We are looking for a Senior Associate Director to work in the Development department of UTHealth. This role will work in alignment with the direction provided by the development leadership. This position is charged with the identification, cultivation, solicitation, and stewardship specializing in major gifts from foundations and corporations. The main focus will be on institutional funds that can end up in the six or seven figure range. The employee must be able to write proposals, and steward monies from these types of entities. You should have great people skills, because you will be communicating with high level representatives in the business world and high-ranking members of our faculty. This will give a candidate a chance to work with national contacts during a fundraising initiative that is driven by the current urgency in healthcare research and academic medicine.
This position is eligible for all benefits from UTHealth including excellent healthcare options and a pension plan administered by the State of Texas. It is full time and classified as exempt. You will office in the heart of the Texas Medical Center inside our University Center Tower.
Position Key Accountabilities:
1. Works closely with prospect researchers, professional staff, faculty and volunteers to identify and solicit potential donor prospects.
2. Creates and manages a portfolio as established by the development leadership.
3. Assesses and analyzes prospect interest, matching particular interests with school or institutional priorities. Keeps prospects consistently involved and informed of assigned area's projects and priorities.
4. Formulates solicitation strategies in conjunction with development leadership and coordinates implementation. Recruits volunteers and supports their efforts to solicit new gifts. Participates in solicitation calls. Prepares necessary materials for those calls, such as briefings and proposals.
5. Ensures appropriate stewardship of gifts, to include providing informative and regular reports of donors.
6. Facilitates continuous involvement of donors in the activities of the assigned area.
7. Travel as required to maintain relationships with donors and to cultivate new prospects.
8. Establishes and maintains strong and effective relationships with the assigned area's internal constituencies.
9. Ensures effectiveness and appropriate utilization of resources.
10. Meets monthly goals as established by development leadership.
11. May provide leadership, direction and guidance for the staff within the area of responsibility.
12. May manage Human Resources activities of department in regards to: recruiting and selection, hiring and termination, training, professional development, mentoring, counseling, performance evaluations, and salary planning.
13. Performs other duties as assigned.
Certification/Skills:
Demonstrated experience working within the non-profit sector and/or equivalent and transferable professional skills. Ability to work with minimal supervision; demonstrated energetic and enthusiastic self-starter with the ability to relate well with and influence decisions of a diverse constituency. Proven track record of cultivating, soliciting, and closing philanthropic gifts and/or sales in the amount of $10,000 and above. Ability to systematically analyze complex issues and resolve problems quickly, using discretion with sensitive material. Ability to effectively communicate complex information clearly in oral and written formats to a variety of audiences. Skill in working cooperatively in a team environment.
Minimum Education:
Bachelor's degree or experience at a comparable level may be considered in lieu of the education requirement. Master's degree preferred.
Minimum Experience:
Three (3) years of professional fundraising or equivalent transferable sales or marketing background preferably in higher education, health care or education or science fields.
Physical Requirements:
Exerts up to 20 pounds of force occasionally and/or up to 10 pounds frequently and/or a negligible amount constantly to move objects.
Security Sensitive:
This job class may contain positions that are security sensitive and thereby subject to the provisions of Texas Education Code § 51.215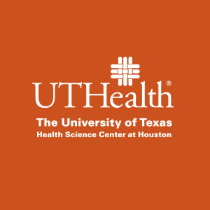 University of Texas Health Science Center at Houston (UTHealth)
Established in 1972 by The University of Texas System Board of Regents, The University of Texas Health Science Center at Houston (UTHealth) is Houston's Health University and Texas' resource for health care education, innovation, scientific discovery and excellence in patient care. The most comprehensive academic health center in the UT System and the U.S. Gulf Coast region, UTHealth is home to schools of biomedical informatics, biomedical sciences, dentistry, nursing and public health and the John P. and Kathrine G. McGovern Medical School. UTHealth includes The University of Texas Harris County Psychiatric Center, as well as the growing clinical practices UT Physicians, UT Dentists and UT Health Services. The university's primary teaching hospitals are Memorial Hermann-Texas Medical Center, Children's Memorial Hermann Hospital and Harris Health Lyndon B. Johnson Hospital.
UTHealth Benefits
UTHealth offers a comprehensive and competitive benefits package. For more information on our benefits programs please refer to the UTHealth Office of Benefits Website.
Equal Employment Opportunity Statement
UTHealth is committed to providing equal opportunity in all employment-related activities without regard to race, color, religion, sex, sexual orientation, national origin, age, disability, genetic information, gender identity or expression, veteran status or any other basis prohibited by law or university policy. Reasonable accommodation, based on disability or religious observances, will be considered in accordance with applicable law and UTHealth policy. The University maintains affirmative action programs with respect to women, minorities, individuals with disabilities, and eligible veterans in accordance with applicable law.