Vascular Technologist II/III - Memorial City
💼

McGovern Medical School at UTHealth
📅







200000GI

Requisition #
Position Summary:
Operates ultrasound equipment and performs a variety of cardiovascular procedures to produce images for patient diagnosis. Coordinates a wide variety of technical activities to ensure the efficient operation of these diagnostic services. Provides care to patients in an outpatient setting.
Position Key Accountabilities:
Assists the physician in explaining treatment plans and how the treatment plan addresses the patient's specific needs.
Performs patient evaluations and assessments prior to ultrasound examination.
Performs all types of peripheral vascular ultrasound examinations. Assists the physician during image-guided procedures.
Within the limits of safety, adheres to the standard time allotments for each type of examination in order to maintain the smooth and efficient flow of patients throughout the course of the scheduled day. Maintains equipment and manages supply inventory to ensure continued and effective operations.
Communicates diagnostic findings to the surgeon in a useful manner.
Alerts the physician to abnormalities or changes in the patient's condition or responses.
Performs non-invasive vascular testing independently involving the carotid, arterial, and venous systems. Assists the physician with minimally invasive procedures, complicated wound dressing, scheduling procedures.
Other duties as required/assigned.
Certification/Skills:
Registered Vascular Technologist (RVT) by the ARDMS or Registered Vascular Specialist (RVS) by the CCI.
Must have excellent oral and written skills; must adequately document procedures in a timely manner; ability to effective communicate and provide education to patients and family members.
Minimum Education:
Associate's degree/graduate of an AMA-approved school of Radiologic Technology or its equivalent.
Minimum Experience:
Two years of job related experience. May substitute required experience with equivalent years of education beyond the minimum education requirement.
Physical Requirements:
Exerts up to 100 pounds of force occasionally and/or up to 50 pounds frequently and/or up to 20 pounds constantly to move objects.
Security Sensitive:
This job class may contain positions that are security sensitive and thereby subject to the provisions of Texas Education Code § 51.215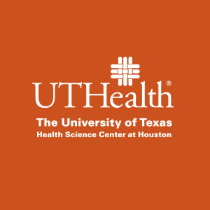 University of Texas Health Science Center at Houston (UTHealth)
Established in 1972 by The University of Texas System Board of Regents, The University of Texas Health Science Center at Houston (UTHealth) is Houston's Health University and Texas' resource for health care education, innovation, scientific discovery and excellence in patient care. The most comprehensive academic health center in the UT System and the U.S. Gulf Coast region, UTHealth is home to schools of biomedical informatics, biomedical sciences, dentistry, nursing and public health and the John P. and Kathrine G. McGovern Medical School. UTHealth includes The University of Texas Harris County Psychiatric Center, as well as the growing clinical practices UT Physicians, UT Dentists and UT Health Services. The university's primary teaching hospitals are Memorial Hermann-Texas Medical Center, Children's Memorial Hermann Hospital and Harris Health Lyndon B. Johnson Hospital.
UTHealth Benefits
UTHealth offers a comprehensive and competitive benefits package. For more information on our benefits programs please refer to the UTHealth Office of Benefits Website.
Equal Employment Opportunity Statement
UTHealth is committed to providing equal opportunity in all employment-related activities without regard to race, color, religion, sex, sexual orientation, national origin, age, disability, genetic information, gender identity or expression, veteran status or any other basis prohibited by law or university policy. Reasonable accommodation, based on disability or religious observances, will be considered in accordance with applicable law and UTHealth policy. The University maintains affirmative action programs with respect to women, minorities, individuals with disabilities, and eligible veterans in accordance with applicable law.