System Administrator for System Center Configuration Manager (SCCM) - Information Technology / Houston, TX
💼

McGovern Medical School at UTHealth
📅







180001X0

Requisition #
Position Summary:
We are looking for an SCCM Administrator to work in our information technology department. You will be responsible for the day-to-day activities related to system stability, reliability, and security. You will need to have worked for at least two years with System Center Configuration Manager (SCCM) and additionally at least two years of server environment experience. This is not a desktop role.
This is a full time position that will report to the University Center Tower in the heart of the Texas Medical Center. It is eligible for full benefits including low cost comprehensive healthcare coverage and an excellent pension program administered by the State of Texas. UTHealth's Information Technology department believes in work-life balance as well as promoting from within. It's a great career path in a stable industry.
Position Key Accountabilities:
1. Utilizes appropriate procedures and processes necessary to ensure the safety and integrity of organizational servers, data systems, file structures, computer operating systems and computer system software.
2. Installs, maintains, configures, and upgrades UNIX operating systems to improve the reliability, safety and performance of the system.
3. Works with Network Security Analyst to ensure security and integrity of computer operating systems and supporting software by detecting hackers and ensuring remote access is encrypted.
4. Ensures data/media recoverability by implementing a schedule of system backups and database archive operations in conjunction with the Disaster Recovery & Security Analyst.
5. Performs basic and intermediate level shell and kernel programming and testing.
6. Conducts studies of projected enhancements in hardware and software and presents recommendations to management.
7. Conducts performance measurement and evaluation of the servers to ensure Service Level Agreements (SLA) are met.
8. Implements security and the disaster recovery according to established standards policy and guidelines.
9. Participates in all phases of total system planning and in the generation of justifications and specifications for facility requirements and enhancements.
10. Implements system software projects.
11. Presents technical briefings.
12. Performs other duties as assigned.
Certification/Skills:
Ability to configure and administer diverse servers and computer operating systems. Familiar with WEB technology, database concepts and networking.
At least two years of experience with SCCM and servers.
Minimum Education:
Bachelor's degree, training in information technology or related experience in lieu of education.
Minimum Experience:
One (1) year of experience in information technology support and systems administration in diverse environments. Preferred experience with the network and server hardware, software and security tools that UTHSC-H has deployed in its information technology infrastructure.
Physical Requirements:
Exerts up to 20 pounds of force occasionally and/or up to 10 pounds frequently and/or a negligible amount constantly to move objects.
Security Sensitive:
This job class may contain positions that are security sensitive and thereby subject to the provisions of Texas Education Code § 51.215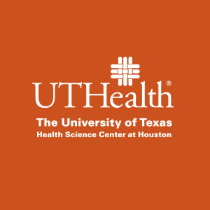 University of Texas Health Science Center at Houston (UTHealth)
Established in 1972 by The University of Texas System Board of Regents, The University of Texas Health Science Center at Houston (UTHealth) is Houston's Health University and Texas' resource for health care education, innovation, scientific discovery and excellence in patient care. The most comprehensive academic health center in the UT System and the U.S. Gulf Coast region, UTHealth is home to schools of biomedical informatics, biomedical sciences, dentistry, nursing and public health and the John P. and Kathrine G. McGovern Medical School. UTHealth includes The University of Texas Harris County Psychiatric Center, as well as the growing clinical practices UT Physicians, UT Dentists and UT Health Services. The university's primary teaching hospitals are Memorial Hermann-Texas Medical Center, Children's Memorial Hermann Hospital and Harris Health Lyndon B. Johnson Hospital.
UTHealth Benefits
UTHealth offers a comprehensive and competitive benefits package. For more information on our benefits programs please refer to the UTHealth Office of Benefits Website.
Equal Employment Opportunity Statement
UTHealth is committed to providing equal opportunity in all employment-related activities without regard to race, color, religion, sex, sexual orientation, national origin, age, disability, genetic information, gender identity or expression, veteran status or any other basis prohibited by law or university policy. Reasonable accommodation, based on disability or religious observances, will be considered in accordance with applicable law and UTHealth policy. The University maintains affirmative action programs with respect to women, minorities, individuals with disabilities, and eligible veterans in accordance with applicable law.