Student Financial Aid Officer II - Houston, Texas
💼

UTHealth Administration
📅







190000J5

Requisition #
Position Summary:
We are looking for a Student Financial Aid Officer II for our financial aid area. You will counsel students and parents on all financial aid assistance programs. You must have at least two years of experience with this type of work already. All candidates must have a great knowledge about debt management, and the ins and outs of loans and grants for students. Are you a pro with federal guidelines as well? Customer service is also important as you will work with students, their parents, and the schools to coordinate financial aid packages. This person needs to be a quick learner, problem solver, and have the ability to work in a team environment. Must have excellent written and verbal communication skills with the ability to multi-task and be flexible in a fast paced environment.
This is a full time role which will work in the University Center Tower located at 7000 Fannin Street. It is eligible for all UTHealth benefits including low cost healthcare and participation in a retirement program administered by the State of Texas. Normal work week and hours apply. This role is classified as non-exempt.
Position Key Accountabilities:
Applies federal, state, and institutional policies in evaluating and awarding applicants for federal assistance, certifying scholarship applications, revising awards, performing verification and computing refund repayment calculations.
Counsels students and parents regarding financial assistance programs, application procedures, and debt management.
Prepares and presents seminars on financial aid topics.
Assist with front counter duties, including but not limited to customer service, distributing mail, and answering phones.
All advisors must be courteous and work as student advocates.
Must be reliable, self-motivated, and able to work in a team environment.
Must have effective written and verbal communication skills.
Performs other duties as assigned.
Certification/Skills:
Basic Office and Computer Skills.
Working knowledge of PeopleSoft Campus Solutions Financial Aid Module preferred.
Exceptional Customer Service Skills.
Minimum Education:
Bachelor's degree required.
Minimum Experience:
Two years of experience in student counseling.
Physical Requirements:
Exerts up to 20 pounds of force occasionally and/or up to 10 pounds frequently and/or a negligible amount constantly to move objects.
Security Sensitive:
This job class may contain positions that are security sensitive and thereby subject to the provisions of Texas Education Code § 51.215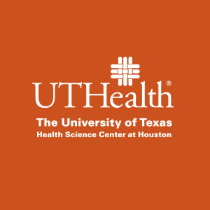 University of Texas Health Science Center at Houston (UTHealth)
Established in 1972 by The University of Texas System Board of Regents, The University of Texas Health Science Center at Houston (UTHealth) is Houston's Health University and Texas' resource for health care education, innovation, scientific discovery and excellence in patient care. The most comprehensive academic health center in the UT System and the U.S. Gulf Coast region, UTHealth is home to schools of biomedical informatics, biomedical sciences, dentistry, nursing and public health and the John P. and Kathrine G. McGovern Medical School. UTHealth includes The University of Texas Harris County Psychiatric Center, as well as the growing clinical practices UT Physicians, UT Dentists and UT Health Services. The university's primary teaching hospitals are Memorial Hermann-Texas Medical Center, Children's Memorial Hermann Hospital and Harris Health Lyndon B. Johnson Hospital.
UTHealth Benefits
UTHealth offers a comprehensive and competitive benefits package. For more information on our benefits programs please refer to the UTHealth Office of Benefits Website.
Equal Employment Opportunity Statement
UTHealth is committed to providing equal opportunity in all employment-related activities without regard to race, color, religion, sex, sexual orientation, national origin, age, disability, genetic information, gender identity or expression, veteran status or any other basis prohibited by law or university policy. Reasonable accommodation, based on disability or religious observances, will be considered in accordance with applicable law and UTHealth policy. The University maintains affirmative action programs with respect to women, minorities, individuals with disabilities, and eligible veterans in accordance with applicable law.