💼

UTHealth Harris County Psychiatric Center
📅







1900005V

Requisition #
Position Summary:
Assess patients' medical and psychiatric needs and provide the professional, high quality nursing care needed in your community. Work with an interdisciplinary team of caring professionals and become a valued part of the team and UTHealth. UTHCPC offers 12 hour shifts and competitive pay. Apply today to learn more about the exciting opportunities at UTHCPC and how they match your professional goals.
Location: Harris County Psychiatric Center
Dept: Admissions
Status: Full Time
FLSA: Exempt
Position Key Accountabilities:
1. Assesses patient needs, plans and implements patient care activities and evaluates the patients' response to the treatment.
2. Assists patient and families in discharge planning, including instructions concerning medications, safety issues post-discharge, home care, potential problems and appropriate follow-up for additional support needed.
3. Participates in regularly scheduled team conferences and collaborates with the related health care providers in treatment, discharge planning and provisions of care.
4. Functions as the liaison between patients and physicians, other multidisciplinary team members and community agencies/resources.
5. Documents patient care and outcomes per hospital policy and accrediting agencies.
6. Administers medication and other therapeutic interventions, as ordered by the physician.
7. Makes decisions based on experience and training as to whether emergen¬cy situation exists and responds to emergency situations. May administer CPR and/or other first aid measures.
8. Remains abreast of developments in the field of nursing by attending seminars and workshops, communicating with peers and reading pertinent literature.
9. Performs other duties as assigned.
Certification/Skills:
Current State of Texas Registered Nurse license. CPR certified.
Minimum Education:
Bachelor's degree in nursing from an accredited nursing school with one year nursing experience; OR Associates degree in nursing from an accredited nursing school with three years nursing experience; OR Nursing Diploma (3 year program) and two years nursing experience; OR will accept ADN with two years experience at HCPC as a Staff Nurse I.
Minimum Experience:
Years of experience varies based on education level.
Physical Requirements:
Exerts up to 50 pounds of force occasionally and/or up to 20 pounds frequently and/or a negligible amount constantly to move objects.
Security Sensitive:
This job class may contain positions that are security sensitive and thereby subject to the provisions of Texas Education Code § 51.215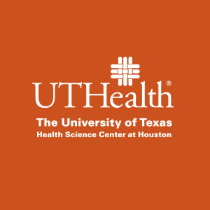 University of Texas Health Science Center at Houston (UTHealth)
Established in 1972 by The University of Texas System Board of Regents, The University of Texas Health Science Center at Houston (UTHealth) is Houston's Health University and Texas' resource for health care education, innovation, scientific discovery and excellence in patient care. The most comprehensive academic health center in the UT System and the U.S. Gulf Coast region, UTHealth is home to schools of biomedical informatics, biomedical sciences, dentistry, nursing and public health and the John P. and Kathrine G. McGovern Medical School. UTHealth includes The University of Texas Harris County Psychiatric Center, as well as the growing clinical practices UT Physicians, UT Dentists and UT Health Services. The university's primary teaching hospitals are Memorial Hermann-Texas Medical Center, Children's Memorial Hermann Hospital and Harris Health Lyndon B. Johnson Hospital.
UTHealth Benefits
UTHealth offers a comprehensive and competitive benefits package. For more information on our benefits programs please refer to the UTHealth Office of Benefits Website.
Equal Employment Opportunity Statement
UTHealth is committed to providing equal opportunity in all employment-related activities without regard to race, color, religion, sex, sexual orientation, national origin, age, disability, genetic information, gender identity or expression, veteran status or any other basis prohibited by law or university policy. Reasonable accommodation, based on disability or religious observances, will be considered in accordance with applicable law and UTHealth policy. The University maintains affirmative action programs with respect to women, minorities, individuals with disabilities, and eligible veterans in accordance with applicable law.