Specialist, Cell Therapy Lab - Pediatric Surgery-Regenerative Medicine
💼

McGovern Medical School at UTHealth
📅







180002D8

Requisition #
Position Summary:
Performs complex, highly specialized, and time-sensitive biologic manufacturing processes; and works with, and under the direction of, facility director on translational research projects related to cell therapy and regenerative medicine.
Department: Pediatric Surgery-Regenerative Medicine
Location: Texas Medical Center
Full Time
FLSA: Nonexempt
Position Key Accountabilities:
1. Performs a wide variety of complex biologic manufacturing processes, including, but not limited to, tissue digestion, volume reduction, cell enrichment, dose allocation, cryopreservation, thawing, cell culture and expansion, and related procedures (e.g., determination of cell count, viability, identity and potency) for autologous and allogeneic cell products, in accordance with current Good Tissue Practice (GTP) and Good Manufacturing Practice (GMP) guidelines.
2. Carries out day-to-day facility duties (e.g., ordering, stocking of supplies, reagent inspection and receipt, maintaining a current inventory, media preparation, and trouble-shooting) and maintains accurate documentation in compliance with the FDA's practices and regulations, as well as standards set by other accreditation agencies.
3. Actively participates in the execution of translational research and development activities involving the GMP facility.
4. Assists with quality assurance related activities, including, but not limited to, environmental monitoring, equipment quality control and calibration, validation, cleaning/sanitation and GMP-related training of students, employees, physicians, and scientists.
5. Other duties as assigned.
Certification/Skills:
Medical Technologist (MT) licensure preferred.
Minimum Education:
Bachelor's degree in a relevant biomedical or scientific field.
Minimum Experience:
Two years of experience; at least one year in a clinical stem cell processing or cellular therapy lab or blood bank preferred.
Physical Requirements:
Exerts up to 20 pounds of force occasionally and/or up to 10 pounds frequently and/or a negligible amount constantly to move objects.
Security Sensitive:
This job class may contain positions that are security sensitive and thereby subject to the provisions of Texas Education Code § 51.215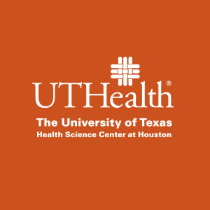 University of Texas Health Science Center at Houston (UTHealth)
Established in 1972 by The University of Texas System Board of Regents, The University of Texas Health Science Center at Houston (UTHealth) is Houston's Health University and Texas' resource for health care education, innovation, scientific discovery and excellence in patient care. The most comprehensive academic health center in the UT System and the U.S. Gulf Coast region, UTHealth is home to schools of biomedical informatics, biomedical sciences, dentistry, nursing and public health and the John P. and Kathrine G. McGovern Medical School. UTHealth includes The University of Texas Harris County Psychiatric Center, as well as the growing clinical practices UT Physicians, UT Dentists and UT Health Services. The university's primary teaching hospitals are Memorial Hermann-Texas Medical Center, Children's Memorial Hermann Hospital and Harris Health Lyndon B. Johnson Hospital.
UTHealth Benefits
UTHealth offers a comprehensive and competitive benefits package. For more information on our benefits programs please refer to the UTHealth Office of Benefits Website.
Equal Employment Opportunity Statement
UTHealth is committed to providing equal opportunity in all employment-related activities without regard to race, color, religion, sex, sexual orientation, national origin, age, disability, genetic information, gender identity or expression, veteran status or any other basis prohibited by law or university policy. Reasonable accommodation, based on disability or religious observances, will be considered in accordance with applicable law and UTHealth policy. The University maintains affirmative action programs with respect to women, minorities, individuals with disabilities, and eligible veterans in accordance with applicable law.