Senior Trainer in Learning and Development
💼

UTHealth Administration
📅







2000022A

Requisition #
Position Summary:
We are looking for a Senior Trainer who will work with our learning and development team. This employee provides advanced professional skills in the area of designing and delivering content for employee development needs and assessment. They will spearhead several big projects including our management development academy, new employee orientation, and compliance training.
Ideally you will have management experience, or a very solid understanding of how management works inside a large organization. This needs to be someone who truly enjoys meeting new people and is energized by speaking to large groups. You must take pride in representing the organization with new hires, have a strong interest (and experience) in management/supervisory training, and possess above average communication skills (presentations, facilitation, written missives, follow-up communications, emails, phone). The ideal candidate will be able to combine a winning personality with a large knowledge base to keep participants engaged.
This is a full-time role that is classified as non-exempt. You will report to our University Center Tower in the Texas Medical Center. It is eligible for all benefits from UTHealth including great healthcare options and an outstanding retirement plan administered by the State of Texas.
Position Key Accountabilities:
Determines the training and development needs of the university community.
Develops new course material, based on institutional needs, to support professional, supervisory and team development both in a traditional course presentation as well as e-learning.
Facilitates courses or programs as requested or scheduled.
Markets training programs with clients, individually and with institutional organizations.
Coordinates training and development efforts by identifying subject matter experts, gaining subject knowledge for the course development and may equip them to train.
Trains employees in classes as requested or scheduled.
Evaluates the success of the classroom and/or learning experience(s) through soliciting feedback/assessment regarding course materials, development tools, delivery method and post-training performance. Makes appropriate improvements.
Maintains a system of controls to track enrollment, budgets, expenses and other logistics.
Learns new methods of training by observing other trainers and soliciting their ideas.
Learns new subject matter through reading and research online and in libraries.
Facilitates departmental retreats, departmental teambuilding, and other meetings as required.
Designs tools for "train-the-trainer" scenarios.
Implements and coordinates the university's learning management system (LMS). Facilitates new employee orientation.
Provides work direction and guidance to personnel within department. May lead projects and activities.
Performs all other duties as assigned.
Certification/Skills:
Excellent written and verbal/public speaking skills.
Comprehensive knowledge of current instructional theories and principles.
Skills training experience in two or more of the following areas:
Management/supervisory skills, customer service, managing conflict, change management, team development, emotional intelligence, cross-cultural communications, managing diversity, project management, etc. a plus
Great communications skills (public speaking and written)
Instructional design in Learning & Development experience is a plus
Minimum Education:
At least a Bachelor's degree in business administration, education, psychology, human resources/human resources development or related field.
MBAs are preferred
Minimum Experience:

Five years of directly related experience.
Physical Requirements:
Exerts up to 50 pounds of force occasionally and/or up to 20 pounds frequently and/or up to 10 pounds frequently to move objects.
Security Sensitive:

This job class may contain positions that are security sensitive and thereby subject to the provisions of Texas Education Code § 51.215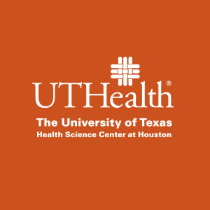 University of Texas Health Science Center at Houston (UTHealth)
Established in 1972 by The University of Texas System Board of Regents, The University of Texas Health Science Center at Houston (UTHealth) is Houston's Health University and Texas' resource for health care education, innovation, scientific discovery and excellence in patient care. The most comprehensive academic health center in the UT System and the U.S. Gulf Coast region, UTHealth is home to schools of biomedical informatics, biomedical sciences, dentistry, nursing and public health and the John P. and Kathrine G. McGovern Medical School. UTHealth includes The University of Texas Harris County Psychiatric Center, as well as the growing clinical practices UT Physicians, UT Dentists and UT Health Services. The university's primary teaching hospitals are Memorial Hermann-Texas Medical Center, Children's Memorial Hermann Hospital and Harris Health Lyndon B. Johnson Hospital.
UTHealth Benefits
UTHealth offers a comprehensive and competitive benefits package. For more information on our benefits programs please refer to the UTHealth Office of Benefits Website.
Equal Employment Opportunity Statement
UTHealth is committed to providing equal opportunity in all employment-related activities without regard to race, color, religion, sex, sexual orientation, national origin, age, disability, genetic information, gender identity or expression, veteran status or any other basis prohibited by law or university policy. Reasonable accommodation, based on disability or religious observances, will be considered in accordance with applicable law and UTHealth policy. The University maintains affirmative action programs with respect to women, minorities, individuals with disabilities, and eligible veterans in accordance with applicable law.