Senior Statistician
💼

UTHealth School of Public Health
📅







1900000Q

Requisition #
Established in 1972, The University of Texas Health Science Center at Houston (UTHealth) is Houston's Health University and Texas' resource for health care education, innovation, scientific discovery and excellence in patient care. As a comprehensive health science university, the mission of The University of Texas Health Science Center at Houston is to educate health science professionals, discover and translate advances in the biomedical and social sciences, and model the best practices in clinical care and public health. We pursue this mission in order to advance the quality of human life by enhancing the diagnosis, treatment, and prevention of disease and injury, as well as promoting individual health and community well-being.
Department: School of Public Health- Human Genetics
Location: 1200 Pressler Street. Houston, TX 77030
FTE: Full-Time
Status: Exempt
Position Summary:
The purpose of this position is to support all aspects of design, analysis and result interpretation for multiple genetic and epidemiologic studies of chronic common diseases in humans. In the beginning of a study, this involves considerations of study design, data management (including supervising the data managers) and quality control. In the data collection phase, this involves interim analyses, and the presentation of reports of these interim analyses. As a study matures, this involves participation in meetings to develop the final analysis plan, the actual data analysis (including supervising of other analysts), and the statistical interpretation of study findings. Finally, this position represents the data analytic side of the research program during steering committee meetings here in Houston and elsewhere.
Position Key Accountabilities:
Develops specialized computer software to address statistical, mathematical, re- sampling, optimization and other research questions and issues.
Uses STATA, SAS, R and specialized software to analyze genetic data for linkage and association.
Verifies, cleans, reformats raw genotypic and phenotypic data for database storage and analysis.
Retrieves genotype data from internal master databases using SQL Server and Oracle for distribution to study coordinators and researches.
Programs specialized applications for raw data retrieval from lab instruments (Taqman, Sequenom, Snplex).
Administers Windows XP and multiple Linux workstations.
Finds and retrieves genetic information from public databases for use in identifying polymorphisms for study.
Reports data analysis results to Center Directory and other researchers as appropriate.
Consults/collaborates with students, post-graduate fellows and faculty to enable them in statistical and genetic analysis.
Produces graphics and tables for publication/presentation.
Performs other duties as assigned.
Certification/Skills:
No certification is required.
Skills:
Advanced statistical skills
Research study design skills
Research study supervision skills
Minimum Education:
Master's Degree in statistics, or research related discipline.
Minimum Experience:
Four (4) years of experience analyzing outcomes resulting from survey data, internal data, and external data.
Physical Requirements:
Exerts up to 20 pounds of force occasionally and/or up to 10 pounds frequently and/or a negligible amount constantly to move objects.
Security Sensitive:
This job class may contain positions that are security sensitive and thereby subject to the provisions of Texas Education Code § 51.215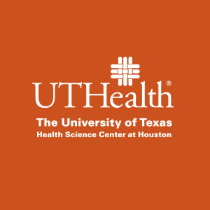 University of Texas Health Science Center at Houston (UTHealth)
Established in 1972 by The University of Texas System Board of Regents, The University of Texas Health Science Center at Houston (UTHealth) is Houston's Health University and Texas' resource for health care education, innovation, scientific discovery and excellence in patient care. The most comprehensive academic health center in the UT System and the U.S. Gulf Coast region, UTHealth is home to schools of biomedical informatics, biomedical sciences, dentistry, nursing and public health and the John P. and Kathrine G. McGovern Medical School. UTHealth includes The University of Texas Harris County Psychiatric Center, as well as the growing clinical practices UT Physicians, UT Dentists and UT Health Services. The university's primary teaching hospitals are Memorial Hermann-Texas Medical Center, Children's Memorial Hermann Hospital and Harris Health Lyndon B. Johnson Hospital.
UTHealth Benefits
UTHealth offers a comprehensive and competitive benefits package. For more information on our benefits programs please refer to the UTHealth Office of Benefits Website.
Equal Employment Opportunity Statement
UTHealth is committed to providing equal opportunity in all employment-related activities without regard to race, color, religion, sex, sexual orientation, national origin, age, disability, genetic information, gender identity or expression, veteran status or any other basis prohibited by law or university policy. Reasonable accommodation, based on disability or religious observances, will be considered in accordance with applicable law and UTHealth policy. The University maintains affirmative action programs with respect to women, minorities, individuals with disabilities, and eligible veterans in accordance with applicable law.