Senior Project Manager in Enterprise IT - Houston, TX
💼

UTHealth Administration
📅







200000D4

Requisition #
Position Summary:
We are looking for a Senior Project Manager to work various projects for Enterprise IT. You will perform cross-functional enterprise-level project management. Responsible for the development, oversight and implementation of project management activities in support of the Central IT Chief Information Office (CIO). Utilizes extensive project management skills to ensure accurate, efficient, and timely delivery and implementation of project deliverables to meet stakeholder objectives. Works under limited supervision with considerable latitude for the use of initiative and independent judgment on assigned projects.
These projects are often "one offs", so we need a project manager who can handle a variety and good mix of assignments. These can be large or small, and can focus on anything in between. Primarily these deal with large scale administrative functions like badging tools or administrative systems. Having your PMP certification is a plus.
This role is exempt and full time. The employee will report to the University Center Tower in the medical center. These role is eligible for all UTHealth benefits including excellent healthcare options and a pension plan run by the State of Texas. This position is required to report into an office, and is not a remote employee.
Position Key Accountabilities:
1. Manage multiple complex projects while effectively organizing, prioritizing, and coordinating work assignments. Manage technology and business process improvement projects and contracts. Develop effective plans and meet deadlines. Obtains and maintains clear understanding of all appropriate legal and contractual matters related to projects.
2. Ensures project initiation is well defined, including a detailed review of customer expectations, business drivers, requirements, design, SLAs, and success metrics. Keeps projects on track while managing risks and controlling quality.
3. Provide effective leadership, guidance, and critical communications to project team(s) as appropriate while promoting and contributing to a cohesive team environment. Monitors performance of project team resources. Makes recommendations for and/or facilitates problem resolution where appropriate. Provides input to HR aspects of managed resources when requested. Provides input to HR aspects of managed resources when requested.
4. Works with management, vendors, customers and IT staff to coordinate, plan, assign, and review project plans and deliverables, with responsibility for the successful implementation and completion of assigned projects.
5. Initiates internal, enterprise-level projects as requested, obtains authorization and commitment and ensures that projects demonstrate business need and feasibility. Stays abreast of current emerging project management technologies as necessary.
6. Provides project management advising as needed or requested for internal and external project resources. Analyzes established project management procedures for continual improvement. Facilitates and/or makes recommendations for improvements as appropriate.
7. Prepare comprehensive and accurate schedules and reports. Perform evaluation, interpretation, and effective presentations of pertinent data. Communicates project status routinely to stakeholders; ensures delivery timelines are met and projects are implemented within budget.
8. Provides support to CIO in management of enterprise project portfolio and the deployment of added services, solutions, and technologies to ensure department objectives are met.
9. Other duties as assigned.
Certification/Skills:
Preferred: Certified Associate in Project Management (CAPM) or Project Management Professional (PMP) from Project Management Institute (PMI)
Minimum Education:
At least a Bachelor's degree in Computer Science, Business, or related discipline or related experience in lieu of education.
Minimum Experience:
At least eight years of IT and team management experience to include oversight of technology or business improvement projects and management experience required.
Physical Requirements:
Exerts up to 20 pounds of force occasionally and/or up to 10 pounds frequently and/or a negligible amount constantly to move objects.
Security Sensitive:
This job class may contain positions that are security sensitive and thereby subject to the provisions of Texas Education Code § 51.215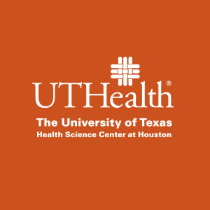 University of Texas Health Science Center at Houston (UTHealth)
Established in 1972 by The University of Texas System Board of Regents, The University of Texas Health Science Center at Houston (UTHealth) is Houston's Health University and Texas' resource for health care education, innovation, scientific discovery and excellence in patient care. The most comprehensive academic health center in the UT System and the U.S. Gulf Coast region, UTHealth is home to schools of biomedical informatics, biomedical sciences, dentistry, nursing and public health and the John P. and Kathrine G. McGovern Medical School. UTHealth includes The University of Texas Harris County Psychiatric Center, as well as the growing clinical practices UT Physicians, UT Dentists and UT Health Services. The university's primary teaching hospitals are Memorial Hermann-Texas Medical Center, Children's Memorial Hermann Hospital and Harris Health Lyndon B. Johnson Hospital.
UTHealth Benefits
UTHealth offers a comprehensive and competitive benefits package. For more information on our benefits programs please refer to the UTHealth Office of Benefits Website.
Equal Employment Opportunity Statement
UTHealth is committed to providing equal opportunity in all employment-related activities without regard to race, color, religion, sex, sexual orientation, national origin, age, disability, genetic information, gender identity or expression, veteran status or any other basis prohibited by law or university policy. Reasonable accommodation, based on disability or religious observances, will be considered in accordance with applicable law and UTHealth policy. The University maintains affirmative action programs with respect to women, minorities, individuals with disabilities, and eligible veterans in accordance with applicable law.