Senior Program Manager (Grant Writer) - School of Public Health - REMOTE
💼

UTHealth School of Public Health
📅







2100034K

Requisition #
Department: School of Public Health
Position Type: Full Time/ Exempt
Location: REMOTE
*This opportunity is open for any resident in the state of Texas.*
Position Summary:
Develops, plans and manages activities related to the regional campus program from the central office of the Regional Dean. The position will require a variety of skills / experiences to include grant writing, program management and support, and coordination of special initiatives. Applicants with any combination of education, skills, and experience described herein are being sought for immediate employment. Selected applicants will be joining a highly motivated team to assist in expanding the research, education and service of the UT School of Public Health in the Rio Grande Valley.
Position Key Accountabilities:
Provides leadership through planning and preparing grants and manuscripts

Interprets and ensures compliance with grant policies and procedures

Collaborates with principal investigator, faculty, staff, and external agencies to coordinate and develop grant proposals and manuscripts

Plans, monitors, and manages internal projects from initiation through completion

Prepares effective grant proposals and manuscripts based on research of available funding sources in a fast pace environment and ensures submission policies and guidelines are performed within tight timelines and deadlines

Coordinates effectively and efficiently internal controls which assure that operations are effective, efficient and financial information is reliable and compliant with all applicable laws, regulations, policies, and procedures

Develops a diverse network of funding organizations

Assists in the preparation of progress reports and grant proposals to both private foundations and governmental agencies

Guide principal investigator of key activities and makes periodic progress reports.

Prepare progress reports and grant proposals to private foundations and governmental agencies.

Work with Office of Sponsored Projects on the submission of grants.

Interact with representatives from state, federal, and private agencies on grant proposals and funded projects.

Other duties as assigned.
Certification/Skills:
Excellent grammar and strong research skills required. Knowledge of nonprofits, particularly in the field of higher education and/or healthcare. Professional certification is preferred by not required.
Minimum Education:
Bachelor's degree or relevant work experience in lieu of education. Master's degree preferred.
Minimum Experience:
Seven (7) years of applicable experience.

Grant writing experience required.
Physical Requirements:
Exerts up to 20 pounds of force occasionally and/or up to 10 pounds frequently and/or a negligible amount constantly to move objects.
Security Sensitive:
This job class may contain positions that are security sensitive and thereby subject to the provisions of Texas Education Code § 51.215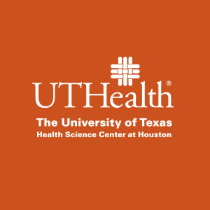 University of Texas Health Science Center at Houston (UTHealth)
Established in 1972 by The University of Texas System Board of Regents, The University of Texas Health Science Center at Houston (UTHealth) is Houston's Health University and Texas' resource for health care education, innovation, scientific discovery and excellence in patient care. The most comprehensive academic health center in the UT System and the U.S. Gulf Coast region, UTHealth is home to schools of biomedical informatics, biomedical sciences, dentistry, nursing and public health and the John P. and Kathrine G. McGovern Medical School. UTHealth includes The University of Texas Harris County Psychiatric Center, as well as the growing clinical practices UT Physicians, UT Dentists and UT Health Services. The university's primary teaching hospitals are Memorial Hermann-Texas Medical Center, Children's Memorial Hermann Hospital and Harris Health Lyndon B. Johnson Hospital.
UTHealth Benefits
UTHealth offers a comprehensive and competitive benefits package. For more information on our benefits programs please refer to the UTHealth Office of Benefits Website.
Equal Employment Opportunity Statement
UTHealth is committed to providing equal opportunity in all employment-related activities without regard to race, color, religion, sex, sexual orientation, national origin, age, disability, genetic information, gender identity or expression, veteran status or any other basis prohibited by law or university policy. Reasonable accommodation, based on disability or religious observances, will be considered in accordance with applicable law and UTHealth policy. The University maintains affirmative action programs with respect to women, minorities, individuals with disabilities, and eligible veterans in accordance with applicable law.
COVID-19 Protocol
As you may already know, UTHealth recently decided to take an important and necessary step to protect members of our community against COVID-19 by making COVID-19 vaccinations mandatory for all employees, residents, fellows, contractors, and volunteers. Individuals subject to the vaccination requirement must be fully vaccinated on or by January 4th, 2022. Additionally, all members of our community—including students and visitors—are required to comply with our new COVID-19 Workplace Safety Protocol, which contains masking and physical distancing requirements that applies in certain settings depending on the individual's vaccination status. 

In addition, all UTHealth employees who are assigned to work at a location that is subject to the affiliated partner's hospital, clinical offices, or agency are required to abide by UTHealth's rules and regulations, as well as the affiliate's rules and regulations, including COVID-19 vaccination requirements.