Senior Network Engineer in Telecommunications - Houston, TX
💼

UTHealth Administration
📅







1900007Q

Requisition #
Position Summary:
We are looking for a Senior Network Engineer who will be focused on working with UTHealth's telecommunication technology. You must be able to essentially blend two worlds - that of networks and servers with telecommunications. In general you are going to be responsible for providing and maintaining high-quality, reliable, flexible and appropriate infrastructure networking technology solutions.
You will be the fourth member of team of 3 existing network engineers. You must be familiar with system administration and working with services that provide voice over internet protocol. The preferred candidate will have a four year degree and a CCNP. You will mainly be focused on projects that include upgrades to systems, new servers, and adding new features. In addition you will be answering ticket issues such as resetting user voicemail passwords, providing new extensions, and working on call center issues such as call flow.
This is a fulltime role that will be eligible for all of UTHealth's benefits including low cost healthcare and a retirement program run by the State of Texas. The role is salaried and classified as exempt. The office is located in our University Center Tower at 7000 Fannin Street in the heart of the Texas Medical Center. The building is across the street from a major Metro station where buses and trains converge. It is a career track role with great growth potential in a dynamic organization.
Position Key Accountabilities:
1. Maintain major network infrastructure hardware and software packages providing advanced configuration skills, with knowledge of all carrier types and delivery methods.
2. Manages daily operations of a wide area campus network.
3. Creates departmental standards and conducts intra-department training.
4. Assists in the creation, engineering, developing, and installing network solutions to complex technical, procedural, and logistical problems.
5. Configures network routing and switching using established standards and procedures.
6. Analyzes, designs, and administers the performance of network connections and/or configurations.
7. Manage the performance of major network software packages and modify network device configurations.
8. Oversees and/or performs the physical set up of a network assuring integrity of communications and connections.
9. Assist management in developing reports and procedures to optimize the benefits of network capabilities.
10. Performs complex problem determination and resolution identifying networking problems using network analyzers and traffic analysis tools, and a technical understanding of the user community's requirements.
11. Integrates services into the network including telephony, data, video, and other.
12. Perform cost-benefit analysis on various hardware and/or network configurations.
13. Other duties as assigned
Certification/Skills:
Cisco Certified Network Professional (CCNP) preferred.
Project management experience.
Minimum Education:
Bachelor's degree in Engineering, Computer Science or related field or relevant experience in lieu of education.
Minimum Experience:
Six years experience in networking technologies.
Physical Requirements:
Exerts up to 50 pounds of force occasionally and/or up to 20 pounds frequently and/or up to 10 pounds constantly to move objects.
Security Sensitive:
This job class may contain positions that are security sensitive and thereby subject to the provisions of Texas Education Code § 51.215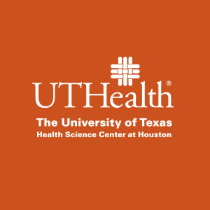 University of Texas Health Science Center at Houston (UTHealth)
Established in 1972 by The University of Texas System Board of Regents, The University of Texas Health Science Center at Houston (UTHealth) is Houston's Health University and Texas' resource for health care education, innovation, scientific discovery and excellence in patient care. The most comprehensive academic health center in the UT System and the U.S. Gulf Coast region, UTHealth is home to schools of biomedical informatics, biomedical sciences, dentistry, nursing and public health and the John P. and Kathrine G. McGovern Medical School. UTHealth includes The University of Texas Harris County Psychiatric Center, as well as the growing clinical practices UT Physicians, UT Dentists and UT Health Services. The university's primary teaching hospitals are Memorial Hermann-Texas Medical Center, Children's Memorial Hermann Hospital and Harris Health Lyndon B. Johnson Hospital.
UTHealth Benefits
UTHealth offers a comprehensive and competitive benefits package. For more information on our benefits programs please refer to the UTHealth Office of Benefits Website.
Equal Employment Opportunity Statement
UTHealth is committed to providing equal opportunity in all employment-related activities without regard to race, color, religion, sex, sexual orientation, national origin, age, disability, genetic information, gender identity or expression, veteran status or any other basis prohibited by law or university policy. Reasonable accommodation, based on disability or religious observances, will be considered in accordance with applicable law and UTHealth policy. The University maintains affirmative action programs with respect to women, minorities, individuals with disabilities, and eligible veterans in accordance with applicable law.