Senior Manager, Education Outreach (Family Services- HGAC)
💼

McGovern Medical School at UTHealth Houston
📅







220003DI

Requisition #
What we do here changes the world. UTHealth Houston is Texas' resource for healthcare education, innovation, scientific discovery, and excellence in patient care. That's where you come in.
Once you join us you won't want to leave. It's because we reward our team for the excellent service they provide. Our total rewards package includes the benefits you'd expect from a top healthcare organization (benefits, insurance, etc.), plus:
100% paid medical premiums for our full-time employees
Generous time off (holidays, preventative leave day, both vacation and sick time – all of which equates to around 37-38 days per year)
The longer you stay, the more vacation you'll accrue!
Longevity Pay (Monthly payments after two years of service)
Build your future with our awesome retirement/pension plan!
We take care of our employees! As a world-renowned institution, our employees' wellbeing is important to us. We offer work/life services such as...
Free financial and legal counseling
Free mental health counseling services
Gym membership discounts and access to wellness programs
Other employee discounts including entertainment, car rentals, cell phones, etc.
Resources for child and elder care
Plus many more!
Position Summary:
This position's primary duties will include managing a Family Support services project, supporting families in the 13-county Houston-Galveston region. The program will support families to access resources regarding child care and other available resources throughout the community. The Senior manager will collaborate with project leadership and staff to establish a program that meetings grant requirements and supports the promotes
expansion of program impact.according to the Gulf Coast Family and Parent Support model.
Position Key Accountabilities:
Coordinates, oversees, and maintains Gulf Coast Family and Parent Support model's program implementation plans for activities between internal stakeholders and external consultants or stakeholders/customers.
Implements current trends and best practices of Family and Parent support into program design and development.
Supervises and monitors implementation of project activities according to the Gulf Coast Family and Parent Support model.
Sets deadlines, assigns responsibilities, monitors the progress of projects, and provides supervision and guidance to key staff members.
May manage, through input to departmental leadership or directly, Human Resources activities for direct administrative reports in regards to: recruiting and selection, hiring and termination, training, professional development, mentoring, counseling, performance evaluations, and salary planning.
Travels throughout the 13-county Houston-Galveston region to monitor implementation of project activities/materials of the Gulf Coast Family and Parent Support model.
Prepares/makes oral presentations on Gulf Coast Family and Parent Support model's progress and supports reporting efforts to Assistant Director, Early Education Director, CLI Director (s), and/or funders
May support the development and oversight of budgets.
Performs other duties as assigned.
Certification/Skills:
Certified teacher preferred. Knowledge of current reading research applications, experience with presenting best practices in reading, experience in classroom, experience supervising and/or coaching.
Minimum Education:
Bachelor's degree required; Master's degree in education preferred.
Minimum Experience:
Ten (10) years of experience in one of the following areas is required: curriculum writing, and/or managing school/child care programs, and/or designing and conducting professional development programs for teachers. May substitute required experience with equivalent years of education beyond the minimum education requirement.
Physical Requirements:
Exerts up to 20 pounds of force occasionally and/or up to 10 pounds frequently and/or a negligible amount constantly to move objects.
Security Sensitive:
This job class may contain positions that are security sensitive and thereby subject to the provisions of Texas Education Code § 51.215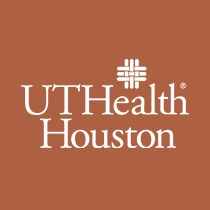 University of Texas Health Science Center at Houston (UTHealth)
Established in 1972 by The University of Texas System Board of Regents, The University of Texas Health Science Center at Houston (UTHealth) is Houston's Health University and Texas' resource for health care education, innovation, scientific discovery and excellence in patient care. The most comprehensive academic health center in the UT System and the U.S. Gulf Coast region, UTHealth is home to schools of biomedical informatics, biomedical sciences, dentistry, nursing and public health and the John P. and Kathrine G. McGovern Medical School. UTHealth includes The University of Texas Harris County Psychiatric Center, as well as the growing clinical practices UT Physicians, UT Dentists and UT Health Services. The university's primary teaching hospitals are Memorial Hermann-Texas Medical Center, Children's Memorial Hermann Hospital and Harris Health Lyndon B. Johnson Hospital.
UTHealth Benefits
UTHealth offers a comprehensive and competitive benefits package. For more information on our benefits programs please refer to the UTHealth Office of Benefits Website.
Equal Employment Opportunity Statement
UTHealth is committed to providing equal opportunity in all employment-related activities without regard to race, color, religion, sex, sexual orientation, national origin, age, disability, genetic information, gender identity or expression, veteran status or any other basis prohibited by law or university policy. Reasonable accommodation, based on disability or religious observances, will be considered in accordance with applicable law and UTHealth policy. The University maintains affirmative action programs with respect to women, minorities, individuals with disabilities, and eligible veterans in accordance with applicable law.


UTHealth has adopted a policy consistent with CMS regulations to protect our patients and university community from exposure to COVID-19. This policy affects all employees, residents, fellows, students, contractors, new hires, visiting scholars program participants, adjunct faculty, and volunteers who work, train, or collaborate at the John S. Dunn Behavioral Science Center.
 
In addition, all UTHealth employees who are assigned to work at a location that is subject to the affiliated partner's hospital, clinical offices, or agency are required to abide by UTHealth's rules and regulations, as well as the affiliate's rules and regulations, including COVID-19 vaccination and safety requirements.