Senior HCM Specialist in SDR - Houston, TX
💼

UTHealth Administration
📅







180002B3

Requisition #
Position Summary:
We are looking for a Senior Human Capital Management Specialist who will work with System Data Resources. You will act as a data management lead for personnel action requests including compensation funding sources, verification, and uploads/entry. Review and approve all requests, confer with departments/schools on requests. Monitor and takes appropriate actions to maintain integrity of HCM System, including analyzing, understanding and advising on the implications of transactions.
This is a full time role that will report to the University Center Tower in the Texas Medical Center. You will work normal business hours Monday through Friday. This position receives full benefits including low cost healthcare and an excellent retirement plan run by the State of Texas.
Position Key Accountabilities:
1. Reviews personnel actions and fund source actions ensuring compliance with UTH and UT System policies and procedures. Reviews expenditures to ensure conformance to budgetary provisions such as the need for a Request for Budget Change (RBC). Approves, rejects, and follows up for entry by scheduled payroll processing dates.
2. Researches and resolves issues regarding complex personnel actions; researches, interprets and applies UTH policies and procedures, and if applicable, UT System and federal and state regulations.
3. Serves as a resource to schools/departments regarding implication of transaction, such as reduction of FTE impacts to benefits, and accruals, etc.
4. Advises departments on funding sources that will expire and require funding extensions or changes for current pay periods.
5. Collaborates with Payroll and Benefits regarding actions that require special handling.
6. Set up new, modifies existing, or inactive positions. Advises departments on Position Management guidelines and budgetary implications regarding encumbrances and pre-encumbrances on departmental and suspense accounts. Set up new, modifies existing, or inactive positions. Advises on budgetary implications and suggest available options; may review expenditures to ensure conformance with budgetary provisions.
7. Processes payroll distribution in HCM, creates payroll journals, edits, budget check, and posts journals in FMS; processes retro payroll expense transfers for all salary items.
8. Maintains tenure/non-tenure track for faculty; generates appointment letters for faculty and management/academic A&P.
9. Acts as a primary resource for HCM data, runs queries and reports.
10. Acts as a resource to PeopleSoft users/clients and Human Resources and Payment Account Facilitation Team (PAFT) to ensure transaction complies with policy.
11. Performs other duties as assigned.
Certification/Skills:
Strong interpersonal and written and verbal communication skills
Requires good judgment, analytical and problem solving skills
Minimum Education:
Bachelor's degree, preferably in business administration or related field, or relevant experience in lieu of education.
Minimum Experience:
Three (3) years of experience, preferably in Accounting, Payroll, Budget, or Human Resources and including experience with Peoplesoft HCM
Physical Requirements:
Exerts up to 20 pounds of force occasionally and/or up to 10 pounds frequently and/or a negligible amount constantly to move objects.
Security Sensitive:
This job class may contain positions that are security sensitive and thereby subject to the provisions of Texas Education Code § 51.215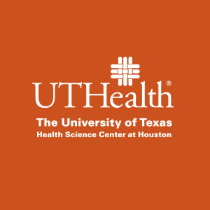 University of Texas Health Science Center at Houston (UTHealth)
Established in 1972 by The University of Texas System Board of Regents, The University of Texas Health Science Center at Houston (UTHealth) is Houston's Health University and Texas' resource for health care education, innovation, scientific discovery and excellence in patient care. The most comprehensive academic health center in the UT System and the U.S. Gulf Coast region, UTHealth is home to schools of biomedical informatics, biomedical sciences, dentistry, nursing and public health and the John P. and Kathrine G. McGovern Medical School. UTHealth includes The University of Texas Harris County Psychiatric Center, as well as the growing clinical practices UT Physicians, UT Dentists and UT Health Services. The university's primary teaching hospitals are Memorial Hermann-Texas Medical Center, Children's Memorial Hermann Hospital and Harris Health Lyndon B. Johnson Hospital.
UTHealth Benefits
UTHealth offers a comprehensive and competitive benefits package. For more information on our benefits programs please refer to the UTHealth Office of Benefits Website.
Equal Employment Opportunity Statement
UTHealth is committed to providing equal opportunity in all employment-related activities without regard to race, color, religion, sex, sexual orientation, national origin, age, disability, genetic information, gender identity or expression, veteran status or any other basis prohibited by law or university policy. Reasonable accommodation, based on disability or religious observances, will be considered in accordance with applicable law and UTHealth policy. The University maintains affirmative action programs with respect to women, minorities, individuals with disabilities, and eligible veterans in accordance with applicable law.