Seasonal Hire - Administrative - TMC
💼

McGovern Medical School at UTHealth
📅







190000BN

Requisition #
POSITION SUMMARY:
Provides general administrative support to a department or group of professionals under general supervision. Performs work that is varied and generally administrative and/or project oriented. Work occasionally requires use of initiative and judgment. This position may provide secretarial support. Departments may provide additional guidance with a departmental position description.
Seasonal Hires are a temporary status and therefore may not be employed for a period of more than four and ½ months. These individuals may be hired either as full-time or part-time and must be a minimum age of 16 years.
POSITION KEY ACCOUNTABILITIES:
1. Handles general inquiries, collects and processes paperwork such as document processing, record keeping, and report compilation.
2. Transcribes correspondence and memoranda; prepares graphs; tables and manuscripts; prepares reports and presentation materials.
3. Schedules and maintains calendars; coordinates related arrangements in compliance with all University, governmental, and/or grant policies and guidelines.
4. Completes and processes forms and documents using standard policies and procedures.
5. Maintains financial record keeping systems.
6. Schedules meetings and rooms, invites participants, and arranges refreshments and equipment as needed. May prepare and distribute meeting minutes.
7. Maintains office supplies and equipment.
8. Screens calls and receives and directs visitors.
9. Handles basic, noncomplex inquiries.
10. May advise on basic policy and processes as assigned by supervisor
11. Other duties as assigned.
CERTIFICATIONS/SKILLS:
Basic knowledge of standard Office Software such as Word, Excel, PowerPoint and Outlook is preferred.
MINIMUM EDUCATION:
None
Individuals must be a minimum age of 16 years.
MINIMUM EXPERIENCE:
None
PHYSICAL REQUIREMENTS:
Exerts up to 20 pounds occasionally and/or up to 10 pounds frequently, and/or up to 5 pounds constantly to move objects.
SECURITY SENSITIVE: This job class may contain positions that are security sensitive and thereby subject to the provisions of Texas Education Code § 51.215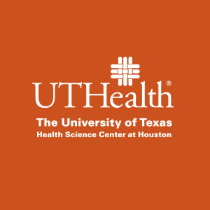 University of Texas Health Science Center at Houston (UTHealth)
Established in 1972 by The University of Texas System Board of Regents, The University of Texas Health Science Center at Houston (UTHealth) is Houston's Health University and Texas' resource for health care education, innovation, scientific discovery and excellence in patient care. The most comprehensive academic health center in the UT System and the U.S. Gulf Coast region, UTHealth is home to schools of biomedical informatics, biomedical sciences, dentistry, nursing and public health and the John P. and Kathrine G. McGovern Medical School. UTHealth includes The University of Texas Harris County Psychiatric Center, as well as the growing clinical practices UT Physicians, UT Dentists and UT Health Services. The university's primary teaching hospitals are Memorial Hermann-Texas Medical Center, Children's Memorial Hermann Hospital and Harris Health Lyndon B. Johnson Hospital.
UTHealth Benefits
UTHealth offers a comprehensive and competitive benefits package. For more information on our benefits programs please refer to the UTHealth Office of Benefits Website.
Equal Employment Opportunity Statement
UTHealth is committed to providing equal opportunity in all employment-related activities without regard to race, color, religion, sex, sexual orientation, national origin, age, disability, genetic information, gender identity or expression, veteran status or any other basis prohibited by law or university policy. Reasonable accommodation, based on disability or religious observances, will be considered in accordance with applicable law and UTHealth policy. The University maintains affirmative action programs with respect to women, minorities, individuals with disabilities, and eligible veterans in accordance with applicable law.