Scientific Programmer II - School of Biomedical Informatics
💼

UTHealth School of Biomedical Informatics
📅







21000296

Requisition #
Deparment: School of Biomedical Informatics- Center for Biomedical Semantics and Data Intelligence
Location: Texas Medical Center- Houston, TX
Position Type: Full Time/ Exempt
Position Summary:
Applies experience and technical skills obtained from a concentrated degree program in the biomedical sciences, computer science or engineering in defining requirements and designing and developing highly specialized programs and applications in a research setting. In addition, this position mentors junior level colleagues.
Position Key Accountabilities:
Defines program and/or system requirements working with stakeholders.

Leads the design of programs and systems from requirements.

Ensures that the specification provided are thorough and detailed in order to avoid problems in coding development.

Verifies the design with system stakeholders. Makes changes as appropriate.

Translates program and system requirements into technical specifications.

Codes moderate and complex programs and ensures that the programs conform to technical specifications.

Thoroughly and adequately unit tests all functions of the program.

Designs and conducts system and integration testing. Works with stakeholders to verify results.

Prepares documentation on the program or series of programs.

Prepares the proper paperwork and follows correct procedures for implementing new programs or changes in production.

Responsible for the maintenance of completed/existing programs and systems.

Adheres to departmental standards and generally accepted industry standards, policies and procedures for system development. Promotes the adherence to standards among junior colleagues.

Maintains currency in subject matter required to perform job. Consults resource materials as needed.

Perform quality assurance reviews on junior colleagues' work.

Other duties as assigned
Certification/Skills:
Professional competency in one or more of the following scientific programming languages: JAVA, C# .NET framework, Perl, Python, or other scientific programming languages as appropriate to research focus.

Professional competency in mathematical modeling and statistical computing required.
Minimum Education:
Bachelor's degree in computer science or engineering.
Minimum Experience:
Three years of relevant research experience in appropriate scientific area.
Preferred Experience:
High competency in programming languages (Python, JAVA).

Experience in development of deep learning algorithms and data analyses.

Experience with knowledge graph, ontologies and SQL is a plus.
Physical Requirements:
Exerts up to 50 pounds of force occasionally and/or up to 20 pounds frequently and/or up to 10 pounds constantly to move objects.
Security Sensitive:
This job class may contain positions that are security sensitive and thereby subject to the provisions of Texas Education Code § 51.215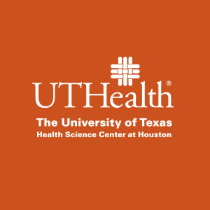 University of Texas Health Science Center at Houston (UTHealth)
Established in 1972 by The University of Texas System Board of Regents, The University of Texas Health Science Center at Houston (UTHealth) is Houston's Health University and Texas' resource for health care education, innovation, scientific discovery and excellence in patient care. The most comprehensive academic health center in the UT System and the U.S. Gulf Coast region, UTHealth is home to schools of biomedical informatics, biomedical sciences, dentistry, nursing and public health and the John P. and Kathrine G. McGovern Medical School. UTHealth includes The University of Texas Harris County Psychiatric Center, as well as the growing clinical practices UT Physicians, UT Dentists and UT Health Services. The university's primary teaching hospitals are Memorial Hermann-Texas Medical Center, Children's Memorial Hermann Hospital and Harris Health Lyndon B. Johnson Hospital.
UTHealth Benefits
UTHealth offers a comprehensive and competitive benefits package. For more information on our benefits programs please refer to the UTHealth Office of Benefits Website.
Equal Employment Opportunity Statement
UTHealth is committed to providing equal opportunity in all employment-related activities without regard to race, color, religion, sex, sexual orientation, national origin, age, disability, genetic information, gender identity or expression, veteran status or any other basis prohibited by law or university policy. Reasonable accommodation, based on disability or religious observances, will be considered in accordance with applicable law and UTHealth policy. The University maintains affirmative action programs with respect to women, minorities, individuals with disabilities, and eligible veterans in accordance with applicable law.
COVID-19 Protocol
As you may already know, UTHealth recently decided to take an important and necessary step to protect members of our community against COVID-19 by making COVID-19 vaccinations mandatory for all employees, residents, fellows, contractors, and volunteers. Individuals subject to the vaccination requirement must be fully vaccinated on or by January 4th, 2022. Additionally, all members of our community—including students and visitors—are required to comply with our new COVID-19 Workplace Safety Protocol, which contains masking and physical distancing requirements that applies in certain settings depending on the individual's vaccination status. 

In addition, all UTHealth employees who are assigned to work at a location that is subject to the affiliated partner's hospital, clinical offices, or agency are required to abide by UTHealth's rules and regulations, as well as the affiliate's rules and regulations, including COVID-19 vaccination requirements.