Revenue Cycle Services Representative - Houston, TX
💼

McGovern Medical School at UTHealth
📅







180001UB

Requisition #
Position Summary:
We are looking for a Revenue Cycle Services Representative - someone who will focus on making sure workflows are uniform across our system of clinics, surgical divisions, and other revenue cycle areas. You will act as a key liaison between the physician group and the revenue cycle departments. This will require the employee travels to clinics and other departments to observe and document revenue cycle workflows and make recommendations on areas that could be streamlined or improved. You should have great communication skills, and be data and process driven. You will need to learn about a software called GE Centricity which handles billing for these revenue areas within UTHealth.
You must have demonstrated customer service skills, and ideally you will have a background working with revenue cycle in a healthcare setting. Candidates with an accounts receivable knowledge-base are highly preferred. This role will handle a broad spectrum of business units and will need to troubleshoot and identify revenue cycle opportunities in charge capture areas. Ideal candidates will have a broad range of experience including hospital, surgical companies, and clinic systems.
This role will be based just south of the Texas Medical Center out of our Operations Center Building. It is a full time role that works a standard 40 hour work week. It is eligible for all benefits including low cost healthcare insurance coverage and an outstanding retirement plan run by the State of Texas. Applicants should be willing to travel inside the city to various locations to do observations.
Position Key Accountabilities:
1. Develop relationships with the department, clinic and revenue cycle representatives.
2. Observe and document the revenue cycle processes within departments and clinics.
3. Participate in the development and implementation of new system workflows and enhancements.
4. Tracks and monitors issues and concerns regarding department and clinic workflow.
5. Performs other duties as assigned.
Certification/Skills:
Good verbal and written communication skills. Ability to work independently and with a team. Strong problem solving skills. Strong Microsoft Office skills, especially with Excel, Visio and Word.
Minimum Education:
Associate's degree or equivalent experience in lieu of education.
Minimum Experience:
Two years of experience. Experience in Revenue Cycle Management or Healthcare Administration is preferred.
May substitute required experience with equivalent years of education beyond the minimum education requirement.
Physical Requirements:
Exerts up to 20 pounds of force occasionally and/or up to 10 pounds frequently and/or a negligible amount constantly to move objects.
Security Sensitive:
This job class may contain positions that are security sensitive and thereby subject to the provisions of Texas Education Code § 51.215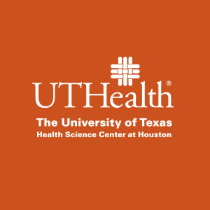 University of Texas Health Science Center at Houston (UTHealth)
Established in 1972 by The University of Texas System Board of Regents, The University of Texas Health Science Center at Houston (UTHealth) is Houston's Health University and Texas' resource for health care education, innovation, scientific discovery and excellence in patient care. The most comprehensive academic health center in the UT System and the U.S. Gulf Coast region, UTHealth is home to schools of biomedical informatics, biomedical sciences, dentistry, nursing and public health and the John P. and Kathrine G. McGovern Medical School. UTHealth includes The University of Texas Harris County Psychiatric Center, as well as the growing clinical practices UT Physicians, UT Dentists and UT Health Services. The university's primary teaching hospitals are Memorial Hermann-Texas Medical Center, Children's Memorial Hermann Hospital and Harris Health Lyndon B. Johnson Hospital.
UTHealth Benefits
UTHealth offers a comprehensive and competitive benefits package. For more information on our benefits programs please refer to the UTHealth Office of Benefits Website.
Equal Employment Opportunity Statement
UTHealth is committed to providing equal opportunity in all employment-related activities without regard to race, color, religion, sex, sexual orientation, national origin, age, disability, genetic information, gender identity or expression, veteran status or any other basis prohibited by law or university policy. Reasonable accommodation, based on disability or religious observances, will be considered in accordance with applicable law and UTHealth policy. The University maintains affirmative action programs with respect to women, minorities, individuals with disabilities, and eligible veterans in accordance with applicable law.