Residency/Fellowship Program Coordinator II - Children's Heart Institute
💼

McGovern Medical School at UTHealth
📅







21000273

Requisition #
Position Summary:
Plans, and administers the academic, operational, and financial activities of the residency program; contributes to the development of program educational and administrative goals and objectives; develops the mapping of the residency program structure; and provides sound guidance and advice on other pertinent residency program issues.
Position Key Accountabilities:
Provides administrative oversight for all residency and fellowship related items, but not limited to, the following: handling inquiries, sorting correspondence, setting up folders, maintaining residency program files in accordance with records retention schedules, assisting in requests for verification of residency training, and maintaining calendar of applicant appointments and meetings.
Ensures compliance with departmental policies and procedures and also ensures compliance with all residency/fellowship program requirements. This includes, but is not limited to submitting duty hour reports to the GME Office, collecting and tracking evaluations of the residents, faculty and program, and ensuring compliance regarding any house staff moonlighting or other professional activities outside the scope of the program.
Manages schedules and resident attendance for all required educational activities, including conferences and other didactic experiences. Maintains the residency curriculum, including competency-based goals and objectives for each assignment and each level of training. Creates and edits departmental residency training manual.
Oversees all aspects of the resident/fellow interview process including scheduling interview dates, corresponding with potential applicants, confirming meetings and appointments and ensuring applicant credentials are in compliance with current guidelines and prepares candidate ranking list.
Implements all required modules of the residency management software, to include the management and reporting of data as well as user training for program faculty and residents/fellows.
Manages events (such as resident lunches, retreats, orientations, and graduation activities).
Develops and maintains program letters of agreement for all required rotations at outside institutions.
May be assigned routine budget or financial responsibilities by supervisor.
Attends and maintains minutes of Residency Committee meetings.
Coordinates completion of Program Information Form (PIF) for ACGME site review; assists with preparation for site visit; key participant in site visit; organizes internal review with Institution's GME office.
Completes required national and Hospital surveys, collates and reports program or trainee data, as needed.
Serves as backup coverage for the Education Team, including but not limited to, Resident and Faculty educational lectures.
Creates online tutorials to facilitate training on various systems used by faculty, residents and fellows.
Manages annual Mock Oral Examinations and In-Service Exams.
Ensures Board eligibility of trainees through reporting of training activities to accrediting bodies including procedure participation, research progress, and clinical exposure, requiring a clear understanding of the resident requirements.
Works directly with the Program Director to migrate residency program requirements to meet the new ACGME NAS program and evaluation requirements.
Performs other duties as assigned.
Certification/Skills:
Training Administrators of Graduate Medical Education (TAGME) Certification Preferred.
Excellent computer skills including proficiency in Microsoft Office Suite required.
Experience with residency management and physician scheduling software preferred.
Strong communication skills both written and verbal; excellent attention to detail, skilled multi-tasking ability, demonstrated commitment to follow-through of assigned tasks and projects, and exceptional customer services skills.
Ability to utilize critical thinking skills and judgment in problem-solving and decision-making, or escalating issues as needed.
Good interpersonal skills and collegiality; ability to work independently and as part of a team.
Minimum Education:
Associate's Degree required. Equivalent level of education and/or experience may substitute for education requirement.
Minimum Experience:
Three years of related experience required; experience in an academic setting preferred.
May substitute required experience with equivalent years of education beyond the minimum education requirement.
Physical Requirements:
Exerts up to 20 pounds of force occasionally and/or up to 10 pounds frequently and/or a negligible amount constantly to move objects.
Security Sensitive:
This job class may contain positions that are security sensitive and thereby subject to the provisions of Texas Education Code § 51.215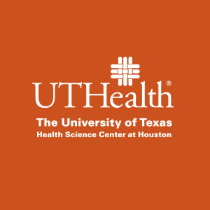 University of Texas Health Science Center at Houston (UTHealth)
Established in 1972 by The University of Texas System Board of Regents, The University of Texas Health Science Center at Houston (UTHealth) is Houston's Health University and Texas' resource for health care education, innovation, scientific discovery and excellence in patient care. The most comprehensive academic health center in the UT System and the U.S. Gulf Coast region, UTHealth is home to schools of biomedical informatics, biomedical sciences, dentistry, nursing and public health and the John P. and Kathrine G. McGovern Medical School. UTHealth includes The University of Texas Harris County Psychiatric Center, as well as the growing clinical practices UT Physicians, UT Dentists and UT Health Services. The university's primary teaching hospitals are Memorial Hermann-Texas Medical Center, Children's Memorial Hermann Hospital and Harris Health Lyndon B. Johnson Hospital.
UTHealth Benefits
UTHealth offers a comprehensive and competitive benefits package. For more information on our benefits programs please refer to the UTHealth Office of Benefits Website.
Equal Employment Opportunity Statement
UTHealth is committed to providing equal opportunity in all employment-related activities without regard to race, color, religion, sex, sexual orientation, national origin, age, disability, genetic information, gender identity or expression, veteran status or any other basis prohibited by law or university policy. Reasonable accommodation, based on disability or religious observances, will be considered in accordance with applicable law and UTHealth policy. The University maintains affirmative action programs with respect to women, minorities, individuals with disabilities, and eligible veterans in accordance with applicable law.
COVID-19 Protocol
As you may already know, UTHealth recently decided to take an important and necessary step to protect members of our community against COVID-19 by making COVID-19 vaccinations mandatory for all employees, residents, fellows, contractors, and volunteers. Individuals subject to the vaccination requirement must be fully vaccinated on or by January 4th, 2022. Additionally, all members of our community—including students and visitors—are required to comply with our new COVID-19 Workplace Safety Protocol, which contains masking and physical distancing requirements that applies in certain settings depending on the individual's vaccination status. 

In addition, all UTHealth employees who are assigned to work at a location that is subject to the affiliated partner's hospital, clinical offices, or agency are required to abide by UTHealth's rules and regulations, as well as the affiliate's rules and regulations, including COVID-19 vaccination requirements.