Research Scientist - IMM - Stem Cell Research
Position Summary:
Plans, supervises, and directs research, investigation, or other technical operations. Provides technical expertise to facilitate the design, implementation, and analysis of procedures, techniques, and results, which enables investigators to conduct research projects.
IMM - Stem Cell Research
Full Time
TMC location
Exempt
The nature of research is cancer research. Lab is working on investigating various signalings in hematological malignancies. Seeking highly qualified person who can conduct 2-3 projects at the same time. First author papers are required.
Position Key Accountabilities:
Create and conduct experiments.

Process and analyze results and data.

Write manuscripts.

Leads multiple projects.

Required to produce at least one manuscript per year.

Communicate results to the scientific community via published papers.

Present ongoing work and findings to colleagues at academic conferences, and summaries the nature of the research, methodology and results.

Teach, demonstrate to or supervise students and train and supervise other members of staff.

Devise or help to draw up new research proposals and apply for funding.

Work in multidisciplinary teams, in different faculties or schools in academia.

Carry out peer reviews of written publications and presentations to validate theories and inform research.

Keep up to date with the work of other scientists.

Other duties as assigned.
Prefer several years of postdoctoral research training experience in relevant fields with first author papers. Fluent speaking English and writing skills are required.
Certification/Skills:
None.
Minimum Education:
Doctorate Degree.
Minimum Experience:
Two (2) years of experience in a related research environment and have verifiable publications within the field of the research project.
Physical Requirements:
Exerts up to 20 pounds of force occasionally, and/or up to 10 pounds of force frequently, and/or negligible amount of force constantly to move objects.
This position may include work involving potentially hazardous chemical, biological or radioactive agents.
Security Sensitive:
This job class may contain positions that are security sensitive and thereby subject to the provisions of Texas Education Code § 51.215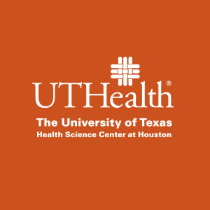 University of Texas Health Science Center at Houston (UTHealth)
Established in 1972 by The University of Texas System Board of Regents, The University of Texas Health Science Center at Houston (UTHealth) is Houston's Health University and Texas' resource for health care education, innovation, scientific discovery and excellence in patient care. The most comprehensive academic health center in the UT System and the U.S. Gulf Coast region, UTHealth is home to schools of biomedical informatics, biomedical sciences, dentistry, nursing and public health and the John P. and Kathrine G. McGovern Medical School. UTHealth includes The University of Texas Harris County Psychiatric Center, as well as the growing clinical practices UT Physicians, UT Dentists and UT Health Services. The university's primary teaching hospitals are Memorial Hermann-Texas Medical Center, Children's Memorial Hermann Hospital and Harris Health Lyndon B. Johnson Hospital.
UTHealth Benefits
UTHealth offers a comprehensive and competitive benefits package. For more information on our benefits programs please refer to the UTHealth Office of Benefits Website.
Equal Employment Opportunity Statement
UTHealth is committed to providing equal opportunity in all employment-related activities without regard to race, color, religion, sex, sexual orientation, national origin, age, disability, genetic information, gender identity or expression, veteran status or any other basis prohibited by law or university policy. Reasonable accommodation, based on disability or religious observances, will be considered in accordance with applicable law and UTHealth policy. The University maintains affirmative action programs with respect to women, minorities, individuals with disabilities, and eligible veterans in accordance with applicable law.