Research Scientist - IMM - Human Genetics - Genome-wide Association Study
POSITION SUMMARY:
An open position for a Research Scientist in human molecular genetics/genomics field is available. Lab focuses on understanding the role of variable gene expression driven by non-coding cis-regulatory sequence variation in human disease/trait risk. Although, genome-wide association studies (GWAS) have beyond doubt established a major role for variable gene expression as the basis for trait variation and disease risk, the underlying molecular mechanisms remain largely unknown. We utilize a wide array of genetic, biochemical, cellular, functional genomic, epigenomic and computational approaches to identify the molecular components and the structure of the regulatory apparatus underlying gene expression variation in humans. We are seeking a talented and highly motivated individual, ideal with a Ph.D. in human genetics, genomics, or other relevant field to join the lab. The candidate must demonstrate scientific productivity, rigor and creativity with a strong publication record in peer-reviewed scientific journals. The candidate must demonstrate initiative and the capacity to conduct independent research. Excellent communication and organizational skills are required.
IMM - Human Genetics
Exempt
TMC Location
Full Time
POSITION KEY ACCOUNTABILITIES:
The successful candidate will be leading projects on functional characterization of GWAS signals to understand the molecular basis of observed genetic associations. Experiments involved in these projects are diverse and include, but are not limited to, medium-to-high throughput enhancer reporter assays, identification of enhancer-TF interactions, target gene identification using gene expression associations, and gene targeting (gain- and loss-of function) in model systems (rodents and zebrafish), in addition to transcriptomic and epigenomic profiling of cell types/tissues. The successful candidate will:
1. Utilize a wide array of genetic, biochemical, cellular and genomic approaches to carry out these experiments.
2. Determines feasibility of possible projects to ensure results will have a significant impact.
3. Determines project feasibility in terms of staff, time, and resources.
4. Design, plans and performs quantitative and qualitative research procedures.
5. Designs experimental procedures, which may involve examining new techniques that may improve existing analysis and provide additional capabilities.
6. Evaluates the data from the analysis.
7. Presents results in a written paper for publication, in a presentation at a meeting, or through personal contact with faculty members and other researchers.
8. Maintains lab equipment, assists in necessary repairs, and promotes a safe laboratory environment. Ensures direct reports follow safety procedures and attends basic safety training courses.
9. Provides work direction and guidance to personnel within laboratory. May lead projects and activities.
10. Performs other duties as assigned.
Certification/Skills:
None.
Minimum Education:
Doctorate Degree.
Minimum Experience:
Two (2) years of experience in a related research environment and have verifiable publications within the field of the research project.
Physical Requirements:
Exerts up to 20 pounds of force occasionally, and/or up to 10 pounds of force frequently, and/or negligible amount of force constantly to move objects.
This position may include work involving potentially hazardous chemical, biological or radioactive agents.
Security Sensitive:
This job class may contain positions that are security sensitive and thereby subject to the provisions of Texas Education Code § 51.215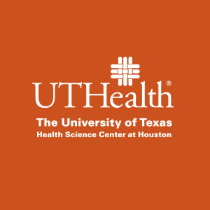 University of Texas Health Science Center at Houston (UTHealth)
Established in 1972 by The University of Texas System Board of Regents, The University of Texas Health Science Center at Houston (UTHealth) is Houston's Health University and Texas' resource for health care education, innovation, scientific discovery and excellence in patient care. The most comprehensive academic health center in the UT System and the U.S. Gulf Coast region, UTHealth is home to schools of biomedical informatics, biomedical sciences, dentistry, nursing and public health and the John P. and Kathrine G. McGovern Medical School. UTHealth includes The University of Texas Harris County Psychiatric Center, as well as the growing clinical practices UT Physicians, UT Dentists and UT Health Services. The university's primary teaching hospitals are Memorial Hermann-Texas Medical Center, Children's Memorial Hermann Hospital and Harris Health Lyndon B. Johnson Hospital.
UTHealth Benefits
UTHealth offers a comprehensive and competitive benefits package. For more information on our benefits programs please refer to the UTHealth Office of Benefits Website.
Equal Employment Opportunity Statement
UTHealth is committed to providing equal opportunity in all employment-related activities without regard to race, color, religion, sex, sexual orientation, national origin, age, disability, genetic information, gender identity or expression, veteran status or any other basis prohibited by law or university policy. Reasonable accommodation, based on disability or religious observances, will be considered in accordance with applicable law and UTHealth policy. The University maintains affirmative action programs with respect to women, minorities, individuals with disabilities, and eligible veterans in accordance with applicable law.