Research Coordinator II- Public Health (TMC)
💼

UTHealth School of Public Health
📅







1800022U

Requisition #
Position Summary:
Supervises all day to day aspects of the project including supervision of the research staff, interacting with target community (day laborers) and community partners including the Community Advisory Board, consultants, data collectors, promotores and graduate research assistants. Should have familiarity with the implementation of community trials, be fully bilingual (ability to read, write and translate English/Spanish) and have good writing skills. This person will oversee fidelity of program implementation and evaluation and is expected to spend up to 33% of their time in the field, observing and evaluating research activities. The Research Coordinator should have familiarity with systematic reviews, statistical analysis, creating evidence tables and research procedures needed to set up a community clinical trial. Additionally, s/he will submit protocols to the Committee of Human Subjects and assist in preparing grant applications and yearly reports.
Department: School of Public Health
Location: Houston, TX
FTE: Full Time
Status: Exempt
Position Key Accountabilities:
1. Organize program planning meetings.
2. Participate in development and implementation of clinical trial.
3. Supervise field data collection and intervention activities.
4. Participate in grant writing and preparing yearly reports.
5. Interacts with representatives from state, federal, and private agencies regarding proposals and funded projects.
6. Provides work administrative direction and guidance to research and/or administrative staff personnel within department.
7. May review contracts and develop training.
8. Develop and translate materials in English and Spanish..
9. May manage, through input to departmental leadership or directly, Human Resources activities for direct administrative reports in regards to: recruiting and selection, hiring and termination, training, professional development, mentoring, counseling, performance evaluations, and salary planning.
10. Other duties as assigned.
Certification/Skills:
Excellent communication skills both written and verbal.
Bilingual with ability to read, write and translate English/Spanish
Working knowledge of MS Office.
Minimum Education:
Bachelor's degree or two years of clinical research experience in lieu of every year of education plus certification from the Society of Clinical Research Associates (SOCRA), Association of Clinical Research Professionals (ACRP), Research Administrators Certification Council (RACC), Certified IRB Professional (CIP) or, Regulatory Affairs Certification (RAC). If applicant has a bachelor's degree, certification is not required.
Minimum Experience:
Five years of relevant experience. May substitute required experience with equivalent years of education beyond the minimum education requirement.
Physical Requirements:
Exerts up to 20 pounds of force occasionally and/or up to 10 pounds frequently and/or a negligible amount constantly to move objects.
This position may include work involving potentially hazardous chemical, biological or radioactive agents.
Security Sensitive:
This job class may contain positions that are security sensitive and thereby subject to the provisions of Texas Education Code § 51.215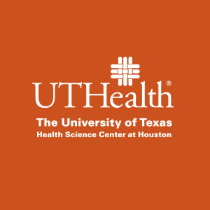 University of Texas Health Science Center at Houston (UTHealth)
Established in 1972 by The University of Texas System Board of Regents, The University of Texas Health Science Center at Houston (UTHealth) is Houston's Health University and Texas' resource for health care education, innovation, scientific discovery and excellence in patient care. The most comprehensive academic health center in the UT System and the U.S. Gulf Coast region, UTHealth is home to schools of biomedical informatics, biomedical sciences, dentistry, nursing and public health and the John P. and Kathrine G. McGovern Medical School. UTHealth includes The University of Texas Harris County Psychiatric Center, as well as the growing clinical practices UT Physicians, UT Dentists and UT Health Services. The university's primary teaching hospitals are Memorial Hermann-Texas Medical Center, Children's Memorial Hermann Hospital and Harris Health Lyndon B. Johnson Hospital.
UTHealth Benefits
UTHealth offers a comprehensive and competitive benefits package. For more information on our benefits programs please refer to the UTHealth Office of Benefits Website.
Equal Employment Opportunity Statement
UTHealth is committed to providing equal opportunity in all employment-related activities without regard to race, color, religion, sex, sexual orientation, national origin, age, disability, genetic information, gender identity or expression, veteran status or any other basis prohibited by law or university policy. Reasonable accommodation, based on disability or religious observances, will be considered in accordance with applicable law and UTHealth policy. The University maintains affirmative action programs with respect to women, minorities, individuals with disabilities, and eligible veterans in accordance with applicable law.