Research Coordinator II-Public Health- Dallas Regional Campus
💼

UTHealth School of Public Health
📅







1800024B

Requisition #
Position Summary:
The Research Coordinator II will oversee the administration of a NIH-funded tobacco control research grant project and provide daily project management support for the development and implementation of various grant related activities. Located at the School of Public Health Dallas Regional Campus, the ideal candidate will work as an integral member of the study team coordinating and supporting the research efforts of the Principal Investigator and study co-Investigators. The primary responsibilities of the position will include, but are not limited to, assisting with the conduct of a three-year longitudinal cohort survey, multi-site qualitative study, and an online discrete choice experiment (DCE). This is an ideal position for someone who has experience with behavioral science survey research methodology, qualitative research methods, mixed methodology, experimental design and quantitative and qualitative data analysis.
Department: Public Health
Location: Dallas Regional Campus
FTE: Full Time
Status: Exempt
Position Key Accountabilities:
Work with survey vendor to implement and manage longitudinal cohort survey and the cross-sectional DCE.
Manage relationships with survey and graphic design vendors to facilitate accurate and timely deliverables, communications, and issue resolution.
Monitor productivity and quality of survey and DCE data collection to provide regular updates and produce progress reports on projects' status.
Evaluate survey and DCE participant eligibility, assist with survey and DCE data management, track respondent recruitment rates and conduct data quality assurance tasks, including developing and organizing data reports.
Facilitate Dallas-area focus group participants' recruitment, screening, enrollment, scheduling and confirming.
Setup and testing of focus group screener, monitoring of statistics, and managing respondent honoraria.
Manage and coordinate all focus group study activities (e.g. recruitment, screening, enrollment, etc.) in conjunction with other research coordinators at focus group sites in Maryland and Ohio.
Assist with focus group data collection in Dallas and obtain focus group data across all study sites.
Moderate Dallas-area focus groups and assist with focus group data entry and analysis,
Conduct quality assurance tasks including developing and organizing data reports and maintaining research protocols.
Work with PI and co-Investigators to prepare and submit annual IRB renewals, research amendments and adverse event reports according to all participating IRBs.
Work closely with research staff at other study sites to ensure that study timelines and goals are met and that they maintain good working knowledge of all assigned study protocols and reporting requirements.
Assist study co-Investigators by compiling and preparing study data for reports, publications, and presentations.
May be asked to present research related information at professional conferences or to support and facilitate presentations by PI and co-Investigators.
Assist in the preparation of the study's progress reported to the NIH.
Assist in the preparation of new grant proposals to both private foundations and governmental agencies; works closely with the Office of Sponsored Projects on the submission of grants.
Organize and participate in all study meetings and prepares materials for these meetings.
Provides additional staff support as assigned, including scheduling meetings, generating meeting agendas and documents, and tracking assignments in between meetings.
May assist in providing work direction and guidance to graduate research assistants on study team.
Other duties as assigned.
Certification/Skills:
Excellent communication skills both written and verbal.
Working knowledge of MS Office.
Preferred:
A minimum of 1-2 years of experience in survey research, preferably in behavioral sciences, psychology or public health. Experience with longitudinal study data collection and/or experimental study design highly desired.

A minimum of 1-2 years of experience in qualitative or mixed methods research.

The ability to design survey and qualitative data collection instruments and experience using a variety of data analysis programs (e.g. SPSS, SAS, STATA, NVivo MaxQDA). Experience with quantitative and qualitative data analysis is highly desired.

Exceptional written and strong oral presentation skills.

Have well-developed analytical and problem solving skills, the ability to quickly solve problems as they present and proactively identify and resolve potential issues to avoid escalation.

Have the ability to work autonomously and in a team environment to successfully meet study specific objectives.

Have the ability to manage multiple online research projects accurately and on-time in an environment where moving deadlines and other changes may occur in real time.
Minimum Education:
Bachelor's degree or two years of clinical research experience in lieu of every year of education plus certification from the Society of Clinical Research Associates (SOCRA), Association of Clinical Research Professionals (ACRP), Research Administrators Certification Council (RACC), Certified IRB Professional (CIP) or, Regulatory Affairs Certification (RAC). If applicant has a bachelor's degree, certification is not required.
Minimum Experience:
Five years of relevant experience. May substitute required experience with equivalent years of education beyond the minimum education requirement.
Preferred:
Master's degree in Public Health, Psychology or related field and a minimum of two (3) years of experience.
Physical Requirements:
Exerts up to 20 pounds of force occasionally and/or up to 10 pounds frequently and/or a negligible amount constantly to move objects.
This position may include work involving potentially hazardous chemical, biological or radioactive agents.
Security Sensitive:
This job class may contain positions that are security sensitive and thereby subject to the provisions of Texas Education Code § 51.215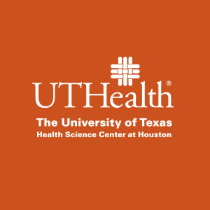 University of Texas Health Science Center at Houston (UTHealth)
Established in 1972 by The University of Texas System Board of Regents, The University of Texas Health Science Center at Houston (UTHealth) is Houston's Health University and Texas' resource for health care education, innovation, scientific discovery and excellence in patient care. The most comprehensive academic health center in the UT System and the U.S. Gulf Coast region, UTHealth is home to schools of biomedical informatics, biomedical sciences, dentistry, nursing and public health and the John P. and Kathrine G. McGovern Medical School. UTHealth includes The University of Texas Harris County Psychiatric Center, as well as the growing clinical practices UT Physicians, UT Dentists and UT Health Services. The university's primary teaching hospitals are Memorial Hermann-Texas Medical Center, Children's Memorial Hermann Hospital and Harris Health Lyndon B. Johnson Hospital.
UTHealth Benefits
UTHealth offers a comprehensive and competitive benefits package. For more information on our benefits programs please refer to the UTHealth Office of Benefits Website.
Equal Employment Opportunity Statement
UTHealth is committed to providing equal opportunity in all employment-related activities without regard to race, color, religion, sex, sexual orientation, national origin, age, disability, genetic information, gender identity or expression, veteran status or any other basis prohibited by law or university policy. Reasonable accommodation, based on disability or religious observances, will be considered in accordance with applicable law and UTHealth policy. The University maintains affirmative action programs with respect to women, minorities, individuals with disabilities, and eligible veterans in accordance with applicable law.