Research Assistant I - IMM - Metabolic & Degen Dis
POSITION SUMMARY:
Under close direction of senior research staff, conducts activities to support research projects.
IMM - Metabolic & Degen Dis
Full Time
Nonexempt
TMC Location
POSITION KEY ACCOUNTABILITIES:
This research assistant will be responsible for all aspects of mouse and rat colony management for the lab. This includes,
1) tailing pups,
2) preparing genomic dna and determining the genotype of each pup by PCR
3) weaning pups by 28 days of the correct genotype,
4) Diligent maintenance of pre-established genotyping notebook that requires inclusion of specific information about each mouse that is born/genotyped or weaned.
5) Printing lab cage cards that state specific details about the mice within each cage.
6) observation of the colony and notation on the cage cards of events that occur within each cage,
7) Interacting with Clamc/AWC/iCARE and performing any cage card/reporting requirements that are listed on our protocol
8) Interacting with the post-docs, students, and the PI with regards to the status of their respective mouse colonies.
These same duties will also be required for a small rat colony.
Additional duties include:
aiding scientists with perfusion of animals, sectioning of brains and/or other tissues

immunohistochemical labeling of tissue for anatomical analysis.

Video based behavioral anaysis in conjunction with post-docs and the PI

Preparation of a limited number of buffers for lab-wide use.

Maintenance of stock supplies in the lab

submitting orders to maintain lab supplies and special items, and assuring that items are ordered and received as requested.



If the core responsibilities of the job are complete, the RA will be encouraged to pursue research opportunities including:
participating in and conducting independent experiments,

working on their own projects

presenting at lab and MDD center meetings

Authoring manuscripts for publication.



Assistant will be expected to attend:
once weekly lab meeting

the MDD center meeting

the IMM seminar series

Attendance of other seminars/meetings will be allowed at the PIs discretion.
Certification/Skills:
General knowledge of research fields.
Minimum Education:
Bachelor's degree or relevant experience in lieu of education.
Minimum Experience:
No years of experience.
Physical Requirements:
Exerts up to 20 pounds of force occasionally and/or up to 10 pounds constantly and/or a negligible amount constantly to move objects.
This position may include work involving potentially hazardous chemical, biological or radioactive agents.
Security Sensitive:
This job class may contain positions that are security sensitive and thereby subject to the provisions of Texas Education Code § 51.215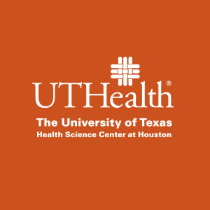 University of Texas Health Science Center at Houston (UTHealth)
Established in 1972 by The University of Texas System Board of Regents, The University of Texas Health Science Center at Houston (UTHealth) is Houston's Health University and Texas' resource for health care education, innovation, scientific discovery and excellence in patient care. The most comprehensive academic health center in the UT System and the U.S. Gulf Coast region, UTHealth is home to schools of biomedical informatics, biomedical sciences, dentistry, nursing and public health and the John P. and Kathrine G. McGovern Medical School. UTHealth includes The University of Texas Harris County Psychiatric Center, as well as the growing clinical practices UT Physicians, UT Dentists and UT Health Services. The university's primary teaching hospitals are Memorial Hermann-Texas Medical Center, Children's Memorial Hermann Hospital and Harris Health Lyndon B. Johnson Hospital.
UTHealth Benefits
UTHealth offers a comprehensive and competitive benefits package. For more information on our benefits programs please refer to the UTHealth Office of Benefits Website.
Equal Employment Opportunity Statement
UTHealth is committed to providing equal opportunity in all employment-related activities without regard to race, color, religion, sex, sexual orientation, national origin, age, disability, genetic information, gender identity or expression, veteran status or any other basis prohibited by law or university policy. Reasonable accommodation, based on disability or religious observances, will be considered in accordance with applicable law and UTHealth policy. The University maintains affirmative action programs with respect to women, minorities, individuals with disabilities, and eligible veterans in accordance with applicable law.