Research Assistant I - IMM - Cardiovascular Genetics
POSITION SUMMARY:
We are seeking a highly motivated enthusiastic person to help an investigator in a dynamic lab with numerous opportunities to learn cutting-edge genomic research. Primary responsibilities will be to carry out technical assistance to various research projects related to heart failure, and assist in managing molecular biology and animal experiments.
IMM - Cardiovascular Genetics
Full Time
TMC Location
Nonexempt
POSITION KEY ACCOUNTABILITIES:
Performs a broad range of cell, molecular biology and biochemistry assay, including extraction of DNA, RNA and protein from cells and tissues, immunohistochemistry, immunofluorescence, western blots, real time PCR, etc.

Performing basic histology on fixed tissues including sectioning and staining.

Animal Maintenance of transgenic mouse colony, genotyping by PCR using tail snips, monitoring breeding activities, and keeping record into the database.

Collects research data to provide needed information to principal investigators and other researchers. Updates notebooks, records, and databases as needed.

Stays abreast of new and updated protocols for research department.

Orders laboratory and/or other supplies as directed by senior research staff.

As needed, may coordinate the work of laboratory technicians and assistants to ensure efficient, timely and high quality results.

Complies with all governmental and University policies, rules, regulations, and codes.

Performs other duties as assigned.
Certification/Skills:
General knowledge of research fields.
Minimum Education:
Bachelor's degree or relevant experience in lieu of education.
Minimum Experience:
No years of experience.
Physical Requirements:
Exerts up to 20 pounds of force occasionally and/or up to 10 pounds constantly and/or a negligible amount constantly to move objects.
This position may include work involving potentially hazardous chemical, biological or radioactive agents.
Security Sensitive:
This job class may contain positions that are security sensitive and thereby subject to the provisions of Texas Education Code § 51.215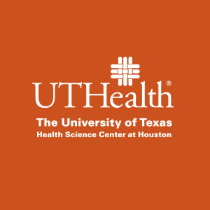 University of Texas Health Science Center at Houston (UTHealth)
Established in 1972 by The University of Texas System Board of Regents, The University of Texas Health Science Center at Houston (UTHealth) is Houston's Health University and Texas' resource for health care education, innovation, scientific discovery and excellence in patient care. The most comprehensive academic health center in the UT System and the U.S. Gulf Coast region, UTHealth is home to schools of biomedical informatics, biomedical sciences, dentistry, nursing and public health and the John P. and Kathrine G. McGovern Medical School. UTHealth includes The University of Texas Harris County Psychiatric Center, as well as the growing clinical practices UT Physicians, UT Dentists and UT Health Services. The university's primary teaching hospitals are Memorial Hermann-Texas Medical Center, Children's Memorial Hermann Hospital and Harris Health Lyndon B. Johnson Hospital.
UTHealth Benefits
UTHealth offers a comprehensive and competitive benefits package. For more information on our benefits programs please refer to the UTHealth Office of Benefits Website.
Equal Employment Opportunity Statement
UTHealth is committed to providing equal opportunity in all employment-related activities without regard to race, color, religion, sex, sexual orientation, national origin, age, disability, genetic information, gender identity or expression, veteran status or any other basis prohibited by law or university policy. Reasonable accommodation, based on disability or religious observances, will be considered in accordance with applicable law and UTHealth policy. The University maintains affirmative action programs with respect to women, minorities, individuals with disabilities, and eligible veterans in accordance with applicable law.