Research Assistant I/II - Psychiatry-Behavioral Sciences (TMC)
💼

McGovern Medical School at UTHealth
📅







190000AM

Requisition #
POSITION SUMMARY:
Under general direction of senior research staff, conducts activities to support research projects. Exercises judgment within defined procedures and practices.
POSITION KEY ACCOUNTABILITIES:
Conducts research activities, under general direction of principal investigator, sub-investigators and study coordinator according to research.

Contact prospective patients via phone and complete pre-screenings. Inform prospective patients of study protocol and answer any questions. Set up screening appointments.
Establish and maintain a beneficial connection with current and prospective patients through phone calls and study visits. Answer questions about study protocol.
Coordinate study visits and make appointment reminder phone calls. Prepare folders and equipment for study visits
Performing routine ECG at screening and all necessary follow-up visits
Maintains accurate and timely records to include database management, notebooks, records, etc. as needed by the research project.
Collect blood specimen samples and prepare for transport to sponsor sites
Provide support for research studies involving human subjects; develop forms, questionnaires and procedures for subject collection. To include meeting with subjects at various sites; obtain informed consent, administer survey, coordinate blood draw, measure height, weight, and blood pressure as needed.
Work directly with physicians to coordinate appointments and complete necessary assessments.
Collect medical information from participants both history and physical measurements to be sent to sponsor-sites via fax or through online databases.
Enter data into sponsor-created databases. Assist in addressing and correcting queries.
Stays abreast of new and updated protocols for research department.
Complies with all governmental and University policies, rules, regulation and codes.
As needed, coordinates the work of laboratory technicians, support staff and other assistants to ensure efficient, timely and high quality results.

Answers questions or resolves problems regarding routine or more complex duties.

Performing computadorized neuropsychological battery tests.
Monitors laboratory and/or other supplies to ensure sufficient inventory to support research projects.

Performs other duties as assigned.
Certification/Skills:
General knowledge and some detailed concepts of research field assigned.
Managing SPSS program, excel tables, working with statistical data.
Experience with IRB
Minimum Education:
Bachelor's degree in one of the basic sciences, or relevant experience in lieu of education.
Minimum Experience:
RA I - No experience required
RA II - One (1) year of related experience in a research or clinical lab environment.
May substitute required experience with equivalent years of education beyond the minimum education requirement.
Additional Information:
Full-Time / Yearly / Non-Exempt Position
Location: Texas Medical Center
Pay Rate RA I: $27,180 - $33,984/year when annualized based on PAID years of experience.
Pay Rate RA II: $30,700 - $38,400/year when annualized based on PAID years of experience.
Physical Requirements:
Exerts up to 20 pounds of force occasionally and/or 10 pounds frequently and/or up to 10 pounds constantly to move objects.


This position may include work involving potentially hazardous chemical, biological or radioactive agents.
Security Sensitive:
This job class may contain positions that are security sensitive and thereby subject to the provisions of Texas Education Code § 51.215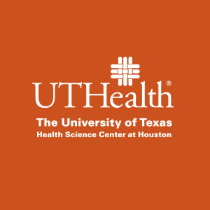 University of Texas Health Science Center at Houston (UTHealth)
Established in 1972 by The University of Texas System Board of Regents, The University of Texas Health Science Center at Houston (UTHealth) is Houston's Health University and Texas' resource for health care education, innovation, scientific discovery and excellence in patient care. The most comprehensive academic health center in the UT System and the U.S. Gulf Coast region, UTHealth is home to schools of biomedical informatics, biomedical sciences, dentistry, nursing and public health and the John P. and Kathrine G. McGovern Medical School. UTHealth includes The University of Texas Harris County Psychiatric Center, as well as the growing clinical practices UT Physicians, UT Dentists and UT Health Services. The university's primary teaching hospitals are Memorial Hermann-Texas Medical Center, Children's Memorial Hermann Hospital and Harris Health Lyndon B. Johnson Hospital.
UTHealth Benefits
UTHealth offers a comprehensive and competitive benefits package. For more information on our benefits programs please refer to the UTHealth Office of Benefits Website.
Equal Employment Opportunity Statement
UTHealth is committed to providing equal opportunity in all employment-related activities without regard to race, color, religion, sex, sexual orientation, national origin, age, disability, genetic information, gender identity or expression, veteran status or any other basis prohibited by law or university policy. Reasonable accommodation, based on disability or religious observances, will be considered in accordance with applicable law and UTHealth policy. The University maintains affirmative action programs with respect to women, minorities, individuals with disabilities, and eligible veterans in accordance with applicable law.