Remote Triage Staff Nurse - Healthcare Transformation Initiatives
UTHealth - UT Physicians Healthcare Transformation Initiatives is hiring a Remote Triage Staff Nurse to join their team of professionals! Great opportunity to work from home using self-scheduling! Must reside in Texas and be able to travel to the Texas Medical Center in the event of meetings.
Position Summary:
Assist and consult with patients over the telephone, answering health questions and determining care needed, assess situations and refer to proper healthcare provider, clinic or emergency room.
Position Key Accountabilities:
1. Performs responsibilities in a manner that promotes quality patient care and customer service/satisfaction.
2. Adheres to broad scope of practice as established by Nurse Practice Act.
3. Assist and consult with patients over the phone
4. Prioritizes, synthesizes and documents assessments and nursing plan of care using critical thinking and judgment.
5. Communicates effectively with patients and healthcare providers, as necessary
6. Exercises judgment while coordinating care and referring patients to agencies or health care professionals for other services/transitions in care where indicated.
7. Performs telephone triage using best practice guidelines and documentation to ensure patients receive the right level of care in the right setting at the right time by the right caregiver using the right equipment and supplies.
8. Acts as a patient and healthcare advocate by maintaining a safe environment and promoting quality healthcare and services.
9. Respects and maintains privacy and confidentiality per HIPAA guidelines.
10. Adheres to standards of practice for professional nursing.
11. Acts as a clinical and leadership resource for team members.
12. Performs other duties as assigned.
Certification/Skills:
Current state of Texas Registered Nurse licensure.
Uses typical office equipment.
Basic Life Support (BLS) Certified
Advanced Cardiac Life Support (ACLS) Certified preferred
Minimum Education:
Bachelor's degree in nursing from an accredited nursing school with two years nursing experience; OR Nursing Diploma (3 year program) and three years nursing experience; OR Associates degree in nursing from an accredited nursing school with four years nursing experience.
Minimum Experience:
2 years of experience with a Bachelor's Degree in Nursing
3 years of experience with a Nursing Diploma (3 year program)
4 years of experience with an Associate's Degree in Nursing
Physical Requirements:
Exerts up to 50 pounds of force occasionally and/or up to 20 pounds frequently and/or up to 10 pounds constantly to move objects.
Security Sensitive:
This job class may contain positions that are security sensitive and thereby subject to the provisions of Texas Education Code § 51.215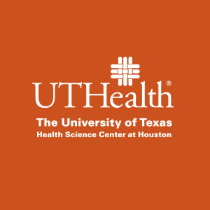 University of Texas Health Science Center at Houston (UTHealth)
Established in 1972 by The University of Texas System Board of Regents, The University of Texas Health Science Center at Houston (UTHealth) is Houston's Health University and Texas' resource for health care education, innovation, scientific discovery and excellence in patient care. The most comprehensive academic health center in the UT System and the U.S. Gulf Coast region, UTHealth is home to schools of biomedical informatics, biomedical sciences, dentistry, nursing and public health and the John P. and Kathrine G. McGovern Medical School. UTHealth includes The University of Texas Harris County Psychiatric Center, as well as the growing clinical practices UT Physicians, UT Dentists and UT Health Services. The university's primary teaching hospitals are Memorial Hermann-Texas Medical Center, Children's Memorial Hermann Hospital and Harris Health Lyndon B. Johnson Hospital.
UTHealth Benefits
UTHealth offers a comprehensive and competitive benefits package. For more information on our benefits programs please refer to the UTHealth Office of Benefits Website.
Equal Employment Opportunity Statement
UTHealth is committed to providing equal opportunity in all employment-related activities without regard to race, color, religion, sex, sexual orientation, national origin, age, disability, genetic information, gender identity or expression, veteran status or any other basis prohibited by law or university policy. Reasonable accommodation, based on disability or religious observances, will be considered in accordance with applicable law and UTHealth policy. The University maintains affirmative action programs with respect to women, minorities, individuals with disabilities, and eligible veterans in accordance with applicable law.