Program Manager - Texas Epidemic Public Health Institute (TEPHI)
💼

UTHealth School of Public Health
📅







210002FF

Requisition #
Department: Texas Epidemic Public Health Institute (TEPHI)
Location: Texas Medical Center- Houston, TX
Position Type: Full Time/ Exempt
Position Summary:
Functions in a leadership capacity by developing, planning, coordinating, and managing activities related to the implementation and growth of the Texas Epidemic Public Health Initiative (TEPHI).
Position Key Accountabilities:
Oversees TEPHI activities. Coordinates logistics, sets deadlines, manages communications and calendars, and drafts and organizes key TEPHI documents, including grant applications, budgets, budget justifications, descriptive text, and activity reports.

Manages budgets, negotiates contracts, authorizes expenditures and purchase orders, and

Works directly with the post-award team and principal investigators to help manage sponsored projects awarded to TEPHI.

Works closely with TEPHI leadership, key stakeholders, and internal departments to strategize, organize, and implement activities for TEPHI success.

Assists TEPHI faculty and leadership with preparing progress reports and grant proposals to funding agencies. Activities include drafting and/or editing ancillary (non-scientific) documents for proposals and progress reports upon request.

Interacts with representatives of local, state, and federal government, business and community leaders, and the non-governmental organizations.

Communicates with internal and external stakeholders, prepares and delivers presentations at professional meetings, and assists TEPHI leadership with bi-directional communication.

May manage human resources activities for direct reports: recruiting and selection, hiring and terminating, training and development, performance evaluations, and salary planning.

Identifies and disseminates potential funding opportunities for TEPHI researchers

Other duties as assigned.
Certification/Skills:
May require program-specific certifications.
Preferred:
Superb communication skills, both orally and in writing.

Proficient in using Excel, Word, Outlook, PowerPoint, and Access.

Excellent interpersonal skills.

Able to solve problems and work independently or on a team.

Able to travel overnight, primarily in-state, 10% to participate in meetings and conferences, occasionally.

Pre-award, post-award, and grant writing experience preferred.
Minimum Education:
Bachelor's degree or relevant work experience in lieu of education. Master's degree preferred.
Minimum Experience:
Five (5) years of applicable experience.
Physical Requirements:
Exerts up to 20 pounds of force occasionally and/or up to 10 pounds frequently and/or a negligible amount constantly to move objects.
Security Sensitive:
This job class may contain positions that are security sensitive and thereby subject to the provisions of Texas Education Code § 51.215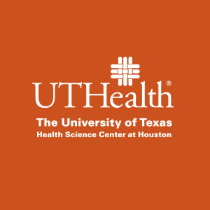 University of Texas Health Science Center at Houston (UTHealth)
Established in 1972 by The University of Texas System Board of Regents, The University of Texas Health Science Center at Houston (UTHealth) is Houston's Health University and Texas' resource for health care education, innovation, scientific discovery and excellence in patient care. The most comprehensive academic health center in the UT System and the U.S. Gulf Coast region, UTHealth is home to schools of biomedical informatics, biomedical sciences, dentistry, nursing and public health and the John P. and Kathrine G. McGovern Medical School. UTHealth includes The University of Texas Harris County Psychiatric Center, as well as the growing clinical practices UT Physicians, UT Dentists and UT Health Services. The university's primary teaching hospitals are Memorial Hermann-Texas Medical Center, Children's Memorial Hermann Hospital and Harris Health Lyndon B. Johnson Hospital.
UTHealth Benefits
UTHealth offers a comprehensive and competitive benefits package. For more information on our benefits programs please refer to the UTHealth Office of Benefits Website.
Equal Employment Opportunity Statement
UTHealth is committed to providing equal opportunity in all employment-related activities without regard to race, color, religion, sex, sexual orientation, national origin, age, disability, genetic information, gender identity or expression, veteran status or any other basis prohibited by law or university policy. Reasonable accommodation, based on disability or religious observances, will be considered in accordance with applicable law and UTHealth policy. The University maintains affirmative action programs with respect to women, minorities, individuals with disabilities, and eligible veterans in accordance with applicable law.
COVID-19 Protocol
As you may already know, UTHealth recently decided to take an important and necessary step to protect members of our community against COVID-19 by making COVID-19 vaccinations mandatory for all employees, residents, fellows, contractors, and volunteers. Individuals subject to the vaccination requirement must be fully vaccinated on or by January 4th, 2022. Additionally, all members of our community—including students and visitors—are required to comply with our new COVID-19 Workplace Safety Protocol, which contains masking and physical distancing requirements that applies in certain settings depending on the individual's vaccination status. 

In addition, all UTHealth employees who are assigned to work at a location that is subject to the affiliated partner's hospital, clinical offices, or agency are required to abide by UTHealth's rules and regulations, as well as the affiliate's rules and regulations, including COVID-19 vaccination requirements.